Oklahoma vs. Kansas: Clash of Unbeaten and Transforming Teams
Overview
In a highly anticipated Big 12 clash, the No. 6 ranked Oklahoma Sooners will travel to Kansas to take on the Kansas Jayhawks on Saturday. Oklahoma is aiming to keep its undefeated season alive, while Kansas hopes to spring an upset and continue its impressive transformation under coach Lance Leipold. The Sooners currently hold the top spot in the Big 12 and have their sights set on the College Football Playoff. However, they must navigate past a Kansas team that has shown considerable improvement in recent seasons.
Unbeaten Season and Playoff Aspirations
With an impressive victory over rival Texas in the Red River Rivalry, the Sooners have firmly established themselves as the team to beat in the Big 12. They are the only unbeaten team left in the conference and are favorites in their remaining regular-season games. Oklahoma not only has its eyes set on winning the Big 12 Championship but also on securing a spot in the College Football Playoff. If the Sooners can complete the regular season undefeated and capture the conference title, it will be difficult to keep them out of the playoff field.
The Kansas Transformation
Under coach Lance Leipold, Kansas has experienced a noteworthy transformation. Gone are the days when the Jayhawks struggled to beat FCS teams. Over the past two seasons, Kansas has compiled an 11-9 record, its best since 2006-07. While the Jayhawks face an uphill battle against Oklahoma, they have closed the gap in recent years. However, history is not on their side, as they haven't defeated the Sooners since 1997. Oklahoma currently boasts an 18-game win streak against Kansas, with 11 of those wins coming by at least 20 points.
Key Matchups and Storylines
All Eyes on Jason Bean
Kansas is still awaiting the return of star quarterback Jalon Daniels, who has been sidelined with a preseason back injury. With Daniels out, the Jayhawks have turned to Jason Bean, who will start against the Sooners. Bean has provided stability for the team, helping them to a 4-0 start before Daniels' injury. While Kansas has gone 2-2 in Daniels' absence, his playmaking abilities have been sorely missed. Against a formidable Oklahoma defense, Bean will need to step up and showcase his skills to give the Jayhawks a fighting chance.
Oklahoma's Rushing Attack
Oklahoma's ground game has been inconsistent this season, with some games yielding over 200 yards rushing and others struggling to eclipse 100. In their recent narrow victory over UCF, the Sooners managed 189 rushing yards but faced difficulties in consistently moving the ball. The return of leading rusher Tawee Walker, who was serving a one-game suspension, will provide a much-needed boost. Oklahoma will look to exploit a vulnerable Kansas defense, which ranks No. 12 in the Big 12, allowing 161.1 yards rushing per game.
Gabriel's Heisman Hopes
The Heisman Trophy race remains wide open this year, with no clear frontrunner emerging. Oklahoma quarterback Dillon Gabriel is firmly in the mix. Since transferring from UCF, Gabriel has showcased his skills, leading the Big 12 in passing yards and touchdowns. He has thrown for at least 250 yards in six out of the Sooners' seven games and has an opportunity to further bolster his season statistics against a Kansas defense that has shown vulnerabilities.
Expert Predictions
According to a consensus of experts, Oklahoma is favored to win with a spread of -10. The absence of Jalon Daniels is seen as a significant setback for Kansas, whereas Oklahoma's depth on both sides of the ball is expected to be a deciding factor in the game. While Kansas has the potential to keep the game close, the Sooners are predicted to ultimately pull away.
Conclusion
The clash between Oklahoma and Kansas presents an intriguing matchup between an undefeated powerhouse and a transforming underdog. While Oklahoma has its sights set on the College Football Playoff, Kansas aims to continue its upward trajectory under coach Lance Leipold. The game will showcase key storylines such as the absence of Kansas' star quarterback Jalon Daniels, the performance of Oklahoma's rushing attack, and Dillon Gabriel's Heisman hopeful campaign. Ultimately, the Sooners are expected to secure the victory, but Kansas has the opportunity to demonstrate continued improvement and competitiveness against a formidable opponent.
Football-sports,collegefootball,Big12,Oklahoma,Kansas,livestream,TVguide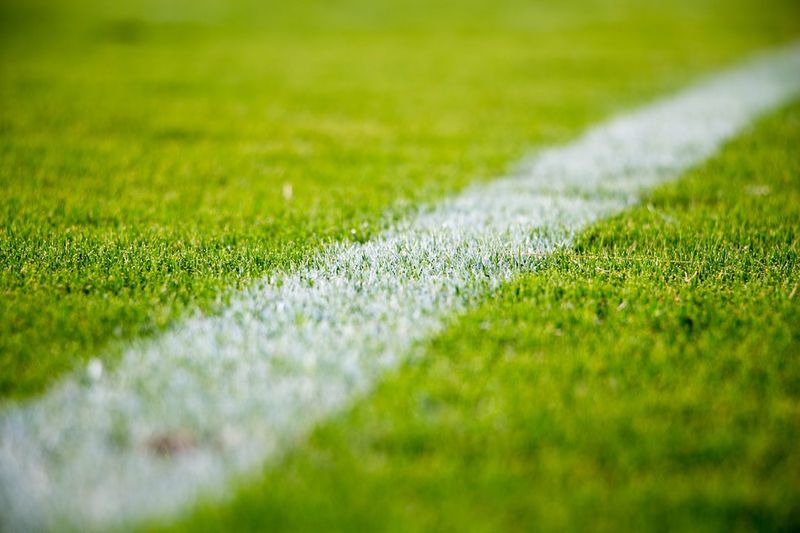 << photo by Sandro Schuh >>
The image is for illustrative purposes only and does not depict the actual situation.
You might want to read !