The Rivalry Renewed: Iowa Hawkeyes vs. Iowa State Cyclones
Introduction
The highly anticipated matchup between the Iowa Hawkeyes and the Iowa State Cyclones is set to take place on Saturday, September 9th at 2:30 p.m. CT. Both teams enter the game with a 1-0 record, but there are lingering questions about their offensive performance in their respective season openers. As football continues to reign supreme in Iowa, this rivalry game is expected to be a thrilling encounter. In this report, we will provide detailed information on how to watch the game, highlight key players to watch, and discuss the historical significance of the Cy-Hawk series.
How to Watch
The game will be broadcasted on Fox, with Jason Benetti as the play-by-play commentator, Brock Huard as the analyst, and Allison Williams as the sideline reporter. For those unable to watch on television, the game can be streamed on fuboTV. Additionally, Hawkeye fans can tune in to the Hawkeye Radio Network, where Gary Dolphin will provide play-by-play commentary, Ed Podolak will serve as the analyst, and Rob Brooks will provide reports from the sidelines.
Injury Report
Both teams have a few key players listed on the injury report. For the Hawkeyes, Jacob Bostick (WR) is listed as questionable with a foot injury, while Noah Shannon (DL) will be unavailable due to suspension. Joey Labas (QB) is expected to play, but his undisclosed injury could be a factor. Jamison Heinz (DB), Beau Stephens (OL), and Reese Osgood (WR) are also listed as questionable. On the Iowa State side, Isaiah Lee (DL) is questionable, possibly facing suspension, while DeShawn Hanika (RB) will be out due to suspension.
Players to Watch
In this heated rivalry game, there are several standout players to keep an eye on. For the Hawkeyes, Cade McNamara (QB) had an impressive performance in the season opener, completing 17 of 30 passes for 191 yards and two touchdowns. Kaleb Johnson (RB) showcased his versatility, contributing 63 rushing yards, one touchdown, and a 54-yard kickoff return. Luke Lachey (TE) emerged as a reliable receiving option, recording seven receptions for 73 yards. On the defensive side, Jay Higgins (LB) stood out with 16 tackles, while Cooper DeJean (DB) provided impactful plays with seven tackles.
The Cyclones will rely on Rocco Becht (QB) to lead their offense. In his season opener, Becht completed 10 of 13 passes for 113 yards and two touchdowns. Cartervious Norton (RB) carried the ball 11 times for 49 yards, showcasing his ability to pick up yards on the ground. Jeremiah Cooper (DB) displayed his playmaking skills with four tackles and two interceptions. Caleb Bacon (LB) and Tyler Onyedim (DL) also made significant contributions on defense.
Historical Significance
The Cy-Hawk series holds great importance to both teams and their passionate fan bases. The Iowa Hawkeyes currently hold a 46-23 advantage in the series and have dominated recent matchups, winning six of the last seven Iowa Corn Cy-Hawk Series games against the Cyclones. Head coach Kirk Ferentz is on the verge of achieving a significant milestone, as he is one win away from reaching the 200-win mark in his coaching career. This accomplishment would place him among the esteemed group of Division I coaches who have achieved this feat.
The Hawkeyes have had consistent success over the past five seasons, securing the third-most victories in the Big Ten Conference. With 43 wins overall, they trail only Ohio State (55) and Michigan (46). The Cy-Hawk Trophy will be on the line in this game, marking the first trophy game of the 2023 season for the Hawkeyes. Historically, they have excelled in rivalry trophy games, boasting a 24-8 record in their last 32 matchups against Iowa State, Minnesota, Nebraska, and Wisconsin.
Editorial and Advice
The Iowa Hawkeyes and the Iowa State Cyclones have long captivated audiences with their intense rivalry, and this upcoming matchup has all the ingredients to deliver another thrilling game. Both teams have displayed strengths and weaknesses in their opening games, which set the stage for an intriguing clash. It is essential for both offenses to address the areas where they fell short in order to have a greater impact on the outcome of the game. The Hawkeyes' defense has shown resilience, but they must also rely on their offense to step up and provide support. Conversely, the Cyclones' offense needs to find ways to produce consistently and exploit the Hawkeyes' defensive vulnerabilities.
As fans eagerly await this clash, it is crucial to appreciate the historical significance of the Cy-Hawk series. This rivalry has produced memorable moments and remarkable performances throughout the years. The matchup represents not only a battle for state bragging rights but also a test of resilience and determination for both teams. The Cy-Hawk Trophy adds another layer of significance to this game, heightening the stakes and intensity.
In these uncertain times, sports have provided a source of unity and excitement for communities across the nation. The Iowa Hawkeyes and the Iowa State Cyclones have a unique opportunity to bring joy and passion to their respective fan bases. Regardless of the outcome, this game serves as a reminder of the unifying power of sports and the ability to transcend differences.
As spectators, let us embrace the exhilarating nature of this rivalry and appreciate the talent, dedication, and hard work displayed by these student-athletes. It is a testament to their commitment and love for the game. In the stands or from the comfort of our homes, let us cheer on our favorite team and revel in the spirit of this intense interstate battle.
Football-wordpress,sports,collegefootball,IowaHawkeyes,IowaStateCyclones,rivalry,gamepreview,livestream,watchonline,BigTenConference,Big12Conference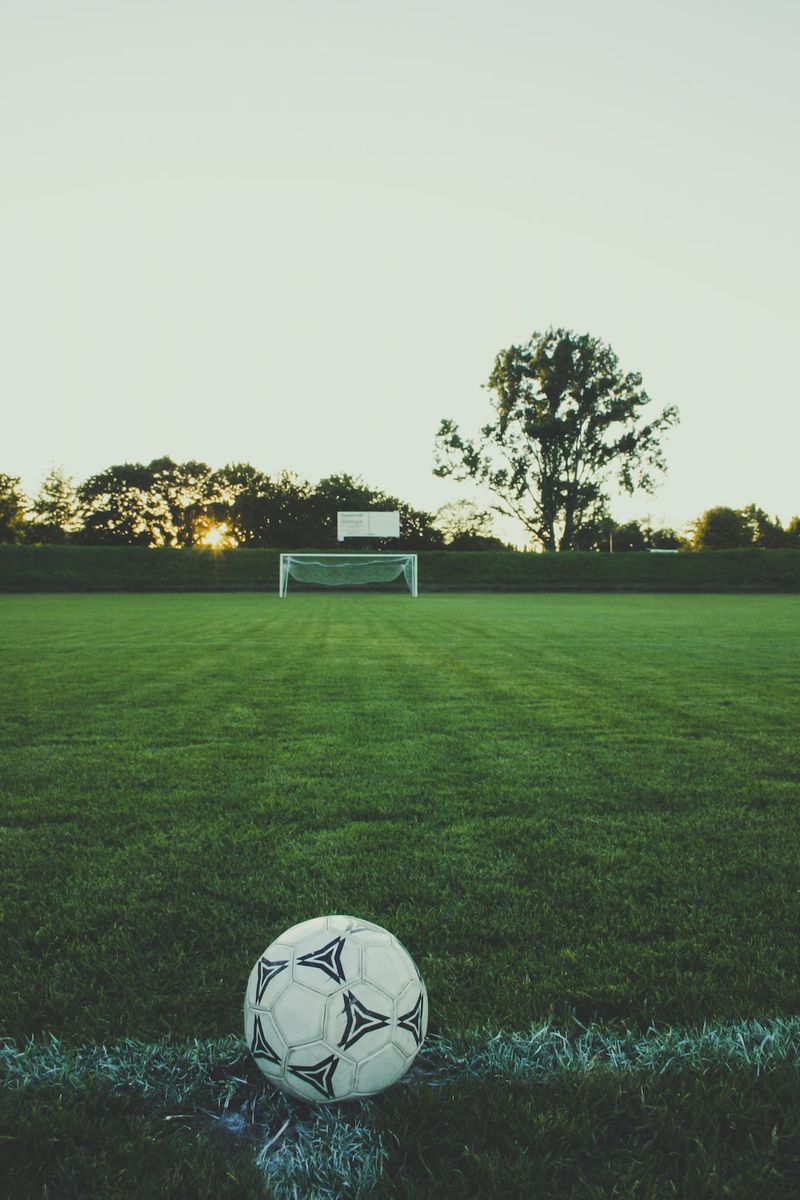 << photo by Markus Spiske >>
The image is for illustrative purposes only and does not depict the actual situation.
You might want to read !