NFL Week 8 Storylines: Dalton Kincaid Scores First-Career TD
A Breakthrough Moment for Dalton Kincaid
The Buffalo Bills' first-round rookie tight end, Dalton Kincaid, has made a name for himself in Week 8 with his first-career NFL touchdown. This exciting moment came during a crucial game against the Tampa Bay Buccaneers at Highmark Stadium. Kincaid's performance is particularly significant as it follows the news of fellow tight end Dawson Knox being placed on injured reserve and undergoing wrist surgery, elevating Kincaid to the top of the depth chart.
In the first half of the game, Kincaid showcased his skills by scoring an impressive 22-yard catch-and-run touchdown, ultimately giving the Bills a 17-10 lead at halftime. Despite his young career, Kincaid displayed confidence and determination as he contributed two catches for 25 yards in the first half.
A Promising Start and Potential for Growth
Prior to his touchdown, Kincaid had already caught the attention of Bills quarterback Josh Allen in the red zone. Although an earlier attempt was unsuccessful due to the Tampa Bay defense, Kincaid's persistence paid off, showcasing his potential as a reliable target for Allen.
This game comes after Kincaid's standout performance against the New England Patriots, where he recorded eight catches for 75 yards. It is clear that he has emerged as a significant weapon in the Bills' offensive strategy, even surpassing the highly regarded Stefon Diggs in terms of catches and receiving yards.
Reactions and Team Support for Kincaid
Following the game, Dawson Knox was quick to praise Kincaid's performance and potential impact on the team's offensive capabilities. Knox acknowledged Kincaid's value as a versatile weapon, expressing hope that his confidence will continue to grow, allowing the Bills to spread the ball around and present a more challenging offensive threat. Kincaid's success not only benefits the team in terms of on-field performance, but also contributes to building a deeper and more diverse offensive lineup.
Implications and the Importance of Rookie Success
Kincaid's breakthrough performance in Week 8 holds significance not only for the Buffalo Bills but also for the wider NFL community. The success of rookie players not only adds excitement to the game but also serves as a testament to the efficacy of scouting and player development.
Rookie players like Kincaid, who are able to make an impact early in their careers, help to rejuvenate franchises and inject fresh talent into the league. Their success is often an indicator of a team's ability to identify and nurture young talent, offering a glimpse into a brighter future.
Advice for Dalton Kincaid: Embrace the Opportunity
As Dalton Kincaid continues to make his mark in the NFL, it is critical for him to stay focused and maintain the confidence that has allowed him to succeed thus far. The challenges of professional football can be daunting, and as a rising star, Kincaid must be prepared for the added pressure and scrutiny that come with higher expectations.
By embracing his role as a key offensive weapon for the Buffalo Bills, Kincaid has the opportunity to solidify his place in the league and contribute to the team's success. To continue his upward trajectory, Kincaid should make full use of the support and guidance available to him, both from his teammates and coaching staff.
Editorial: The Importance of Rookies
Dalton Kincaid's first-career NFL touchdown is a shining example of the importance of rookies in the NFL. They bring fresh energy and talent to the field, injecting excitement into the game and captivating fans. It is crucial for teams to invest in the development of young players and provide them with opportunities to showcase their skills.
While some rookies may take longer to adapt to the professional level, breakout moments like Kincaid's demonstrate the potential impact that even first-year players can have on a team's success. As fans, we should remain vigilant and eager to witness the emergence of new talent and support the coaches and organizations that prioritize nurturing and integrating young players into their rosters.
Overall, Dalton Kincaid's first-career touchdown serves as a reminder of the unique moments that make football such a captivating sport. It showcases the potential for growth and success that lies within the league's youngest talents and ignites hope for the future of the Buffalo Bills and the NFL as a whole.
Football–sports,football,BuffaloBills,DaltonKincaid,tightend,NFL,touchdown,careermilestone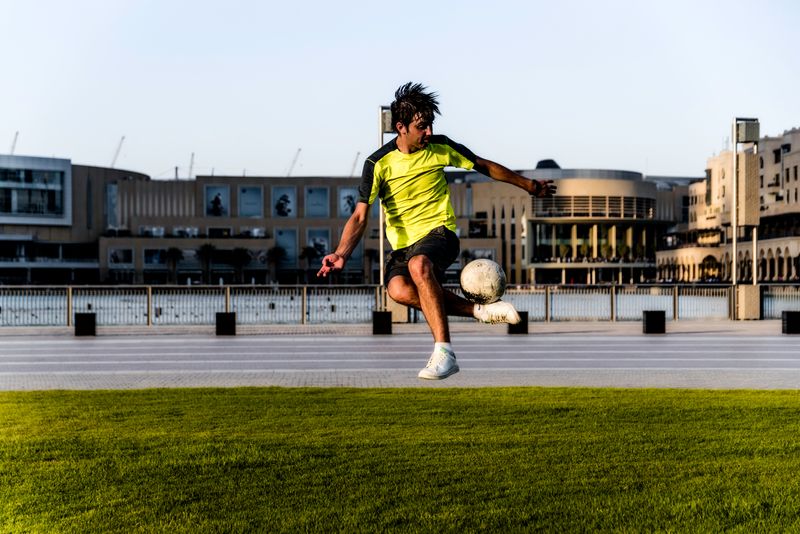 << photo by Ivan Siarbolin >>
The image is for illustrative purposes only and does not depict the actual situation.
You might want to read !