The Impact of Taylor Swift's 1989 on Her Career and the Music Industry
In 2014, Taylor Swift released her fifth studio album, 1989, which not only cemented her place as an artist with longevity but also revolutionized her career and the music industry as a whole. The album, which Swift is now re-releasing as part of her project to regain ownership of her masters, marked a significant turning point for the artist both artistically and personally. It represented her transition from a country-pop queen to a fully-fledged pop artist, and it showcased her desire for reinvention and independence.
The Musical Evolution of Taylor Swift
1989 served as a contemporary pop manifesto for Swift, challenging the notion of being pigeonholed by genre or sound that young female artists often face. With this album, Swift demonstrated her ability to express herself over a full range of musical moods and production styles. The album featured heartfelt love songs, empowerment anthems, and lush earworms, hinting at the staccato intensity of her later work, as well as the softness she would experiment with in subsequent albums. Swift's collaborations with renowned producers, such as Max Martin, Shellback, and Jack Antonoff, showcased her creative growth and allowed her to craft a sound that was uniquely her own.
A Metamorphosis of Identity
Beyond its musical significance, 1989 marked a metamorphosis of Swift's identity as an artist. She delved into world-building, expanding her Swiftian IP to incorporate a wider and more complex web of colors, symbols, and lyrics that referenced her earlier works. Swift also cultivated a powerful network of friends, a real-life girl gang of successful women known across music, film, and fashion. She used her platform to champion feminism and spoke up about being a female leader in a male-dominated industry. This evolution of identity, both musically and personally, contributed to Swift's success but also attracted backlash and criticism.
Unconventional Business Practices
Swift's release of 1989 was notable not only for its musical innovation but also for her business practices. Prior to the album's release, she wrote an op-ed in the Wall Street Journal, expressing concern about the devaluation of music through streaming platforms' limited payouts. She removed her entire discography from Spotify, emphasizing her stance on the importance of placing value on art. Swift's decision to gatekeep her music and prioritize ownership over streaming profits was a radical move at the time, but one that ultimately paid off commercially. It also positioned her as a leader and advocate for artists' rights within the music industry.
The Legacy of 1989 and the Power of Reinvention
1989 garnered critical acclaim and remarkable commercial success. It won numerous awards, including Album of the Year at the Grammys, topped the Billboard charts, and sold over 1.3 million copies in its first week. Swift's ability to redefine herself and explore new creative territories resonated with audiences and solidified her position as a trailblazer in the music industry.
The upcoming release of 1989 (Taylor's Version) serves as a reminder of the power of reinvention and the importance of owning one's narrative. Swift's decision to re-record her albums and reclaim her masters demonstrates her determination to regain control over her artistic output. Through revisiting her past successes, she invites audiences to reflect on their own memories and personal stories, emphasizing the importance of growth and wisdom gained through experience.
As we navigate our own paths to self-actualization, Swift's journey serves as a powerful reminder that reinvention is not only possible but necessary for personal and artistic growth. Just as Swift embraced change with 1989, we too should approach our lives and memories with an open mind, using the lessons learned from the past to pave the way for a brighter future.
TaylorSwift–1989,TaylorSwift,music,popculture,careertransformation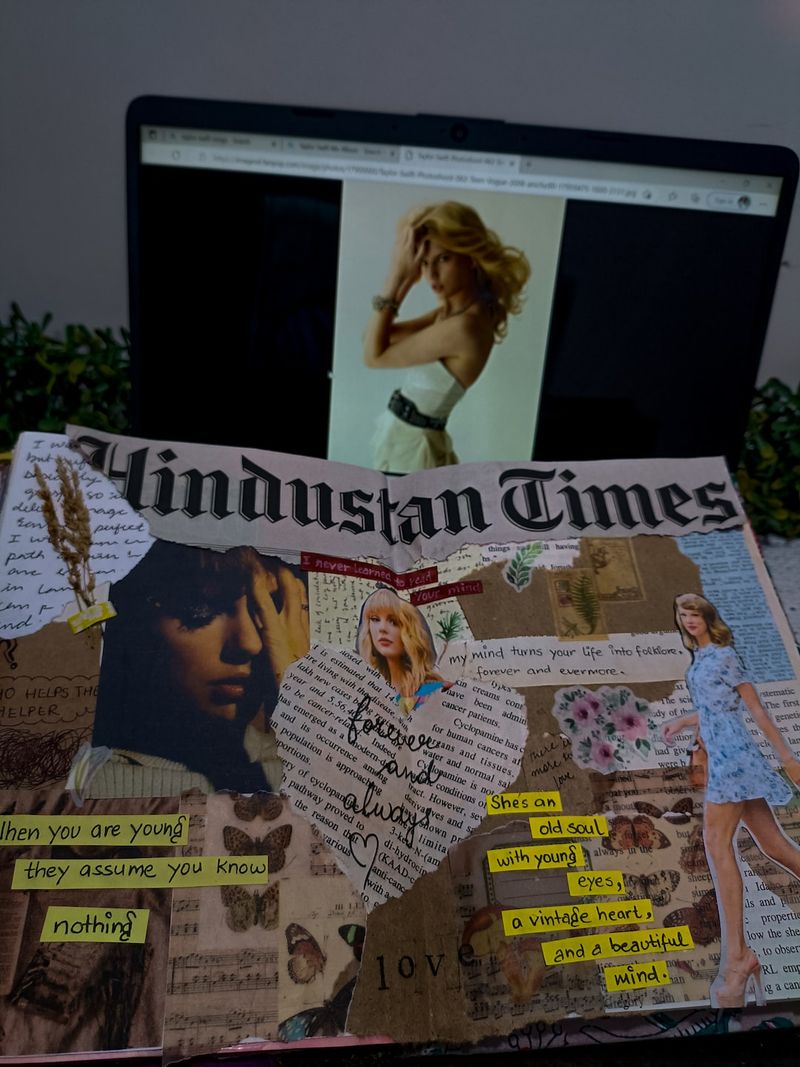 << photo by JEEVANSHI GUPTA >>
The image is for illustrative purposes only and does not depict the actual situation.
You might want to read !