Ybor City Shooting: A Wake-up Call for Gun Control and Responsibility
An Unfortunate Tragedy
The recent shooting in Ybor City, Florida, which claimed the lives of two individuals and left 16 others injured, has once again brought the issue of gun violence to the forefront of public discourse. Taking place in the early hours of Sunday morning, the incident unfolded during a Halloween celebration, shattering the peaceful atmosphere that Ybor City is known for. It is a grim reminder that no community is immune to the devastating effects of such violence.
A Widespread Issue
Ybor City, a historically vibrant entertainment district with a rich cultural heritage, has unfortunately had a long-standing issue with gun violence. Despite increased police presence in recent years, incidents such as this shooting continue to occur, causing fear and unease among residents and visitors alike. While it is important to acknowledge that Ybor City's overall crime rate remains relatively low, it is imperative that we address the root causes of these late-night altercations that have now escalated to deadly proportions.
Poor Decision-Making and Gun Ownership
Mayor Jane Castor aptly points out that the shooting in Ybor City reflects not only an issue of irresponsible gun ownership, but also a decline in rational decision-making when conflicts arise. In the past, disputes would have been settled through dialogue or, at worst, physical altercations. However, the use of firearms has become the preferred method of resolving conflicts, resulting in tragic consequences.
The Role of Responsible Gun Ownership
Castor rightly calls for gun owners to take greater responsibility for securely storing their firearms, emphasizing the importance of not leaving them unsecured in vehicles. The fact that one of the guns recovered from the scene was stolen highlights the need for stricter laws and regulations regarding gun storage and ownership. Responsible gun ownership entails not only abiding by the law but also taking proactive measures to prevent access to firearms by unauthorized individuals.
A Call for Action and Solutions
This incident should serve as a wake-up call for policymakers and the public alike. Gun violence is an issue that requires immediate attention and comprehensive action. While we must respect individuals' rights to bear arms, it is also vital to ensure that we prioritize the safety and security of our communities.
Tackling Gun Control
The Ybor City shooting underscores the urgent need for stronger gun control measures. It is imperative that we implement stricter background checks, close loopholes in existing laws, and invest in mental health resources to prevent individuals at risk of violence from accessing firearms. Additionally, gun owners must be held accountable for their weapons, requiring them to take measures to secure firearms and report losses or thefts promptly.
Community Engagement and Support
Creating a safer community also requires proactive engagement and support from residents, businesses, and community organizations. Community members should be encouraged to report suspicious activities, cooperate with law enforcement, and participate in violence prevention programs. By fostering a culture of responsibility and unity, we can work towards reducing the likelihood of such tragedies.
Addressing Root Causes
While immediate measures must be taken to address gun violence, it is also crucial to delve deeper into the root causes of these incidents. Social and economic factors, such as poverty, inequality, and limited access to educational and employment opportunities, can contribute to an environment where tensions escalate. By addressing these underlying issues, we can create a society that is less prone to resorting to violence as a means of conflict resolution.
Conclusion
The Ybor City shooting serves as a powerful reminder of the complex challenges surrounding gun violence. It calls for immediate action on multiple fronts, including stricter gun control measures, responsible gun ownership, community engagement, and addressing the root causes of violence. By coming together and committing to comprehensive solutions, we can strive to prevent future tragedies and create safer communities for all.
Violence-YborCityshooting,aftermath,action,gunviolence,community,tragedy,crime,investigation,guncontrol,safety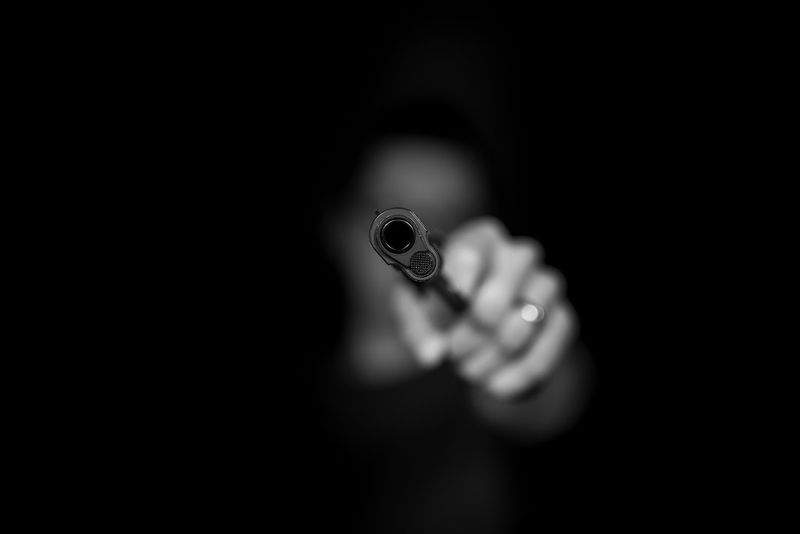 << photo by Max Kleinen >>
The image is for illustrative purposes only and does not depict the actual situation.
You might want to read !