Georgetown Mourns the Loss of Head Women's Basketball Coach Tasha Butts
Introduction
Georgetown University is mourning the loss of their esteemed Women's Basketball Head Coach, Tasha Butts, who passed away on October 23rd after a two-year battle with breast cancer. Butts, a star player and nationally-recognized assistant coach, joined Georgetown in April of this year as their head coach. Her untimely death has left a deep void in the university's athletic community, where she was known for her leadership, mentorship, and determination.
A Life of Achievement
Tasha Butts had an illustrious career both as a player and as a coach. As a player, she led her teams to multiple NCAA Tournament appearances and was part of the Tennessee Lady Vols team that reached the Final Four in 2002 and the National Championship game in 2003 and 2004. She also played professionally in the WNBA and overseas.
Butts transitioned to coaching after her playing career and quickly made a name for herself. She served as an assistant coach at several prestigious universities, including LSU and UCLA, and played a pivotal role in guiding these teams to NCAA Tournament success. Her coaching prowess was recognized off the court as well when she was selected to participate in various professional development programs for basketball coaches.
Impactful Leadership
While her coaching achievements were remarkable, Butts' impact extended far beyond the basketball court. She was known for her character, vision, and kindness, traits that were evident in her role as a mentor to her players and a leader within the Georgetown community.
Georgetown President John J. DeGioia spoke highly of Butts, highlighting her extraordinary character and the inspiration she provided to many people across the country. Her dedication to her players and commitment to their personal and professional development exemplified the university's values of cura personalis, or care of the whole person.
The Tasha Tough Campaign
In November 2021, Butts announced that she had been diagnosed with advanced stage metastatic breast cancer. Despite her ongoing battle with the disease, she continued to make a significant impact within the basketball community. Her bravery and resilience inspired the launch of the Tasha Tough campaign, led by Georgia Tech athletes, to raise awareness and funds for breast cancer care through the Kay Yow Cancer Fund.
Her fight against breast cancer became a symbol of strength and hope, motivating others to prioritize early screenings and detection. The Hoyas and the BIG EAST Conference will honor Butts' memory throughout the upcoming season by continuing the Tasha Tough initiative, ensuring that her legacy of awareness and support lives on.
A Devastating Loss and a Shared Grief
The news of Butts' passing has left the Georgetown community heartbroken. Lee Reed, the Director of Intercollegiate Athletics, expressed his deep sorrow and extended sympathies to Butts' family, friends, players, teammates, and colleagues. The loss of such a talented and compassionate individual has deeply affected the university as a whole.
Georgetown University President John J. DeGioia also offered his condolences, emphasizing the impact Butts had on the community and the void her absence has created. The entire Georgetown community is mobilizing to support one another during this difficult time and to find meaningful ways to honor Butts' memory.
Editorial: Life Lessons from Tasha Butts
Tasha Butts' life and career provide valuable lessons that extend far beyond the world of basketball. Her resilience in the face of adversity, her unwavering determination, and her commitment to using her platform to raise awareness and support for breast cancer have touched the lives of many.
Butts reminds us of the importance of pursuing our dreams and embracing opportunities. Her passion for coaching and her excitement upon joining Georgetown underscore the transformative power of finding purpose and meaning in our work.
Additionally, Butts' courage in openly sharing her battle with breast cancer has shed light on the need for early detection and the importance of providing quality care for those who may not be able to afford it. Her advocacy serves as a reminder of the impact one person can make in fighting for a cause and inspiring others to take action.
Advice: Embracing Resilience and Community
In the face of adversity, it is crucial to draw strength from within and lean on the support of our communities. Tasha Butts exemplified resilience in the way she continued to coach and lead despite her ongoing battle with cancer. Her determination serves as an inspiration for all of us to face life's challenges head-on.
In honoring Butts' memory, the Georgetown community should come together to support one another, both on and off the court. It is through collective strength and unity that the university can continue to honor her legacy and move forward.
Basketball-georgetown,women'sbasketball,coach,legacy,community,mourns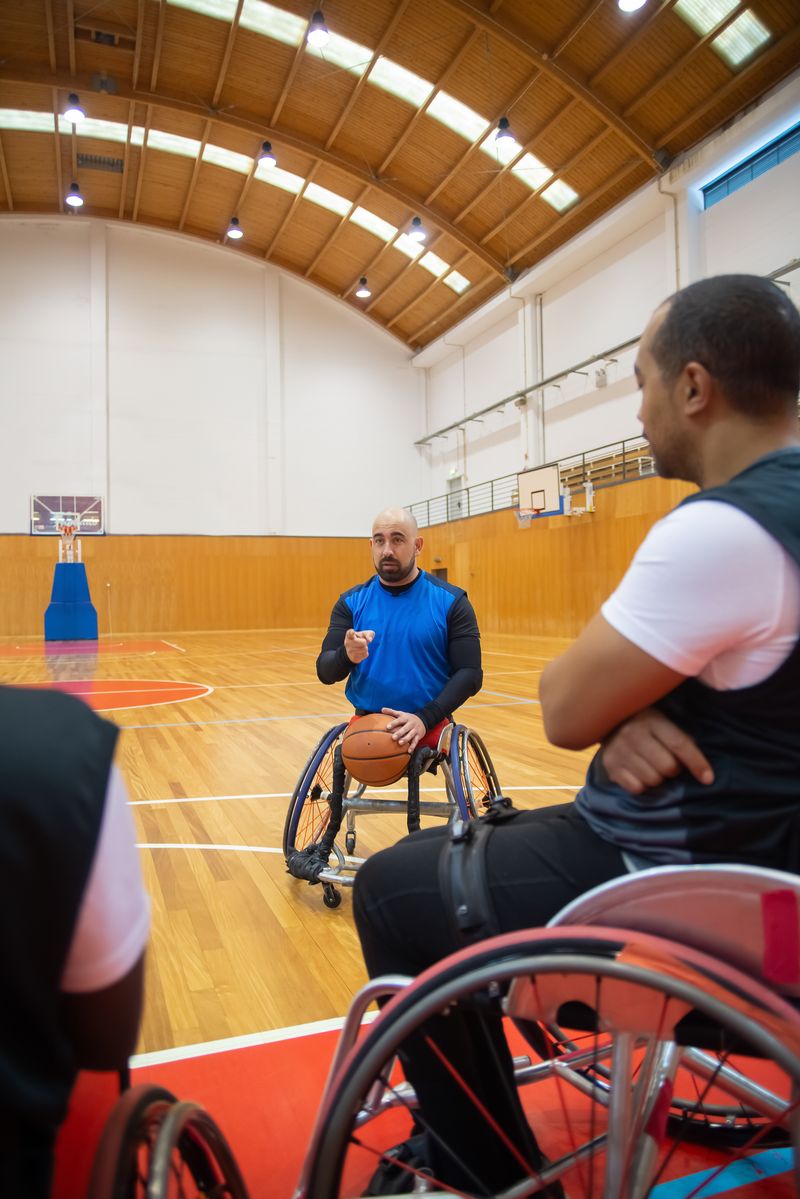 << photo by Kampus Production >>
The image is for illustrative purposes only and does not depict the actual situation.
You might want to read !