Tasha Butts: A Legacy of Resilience and Impact
A Tragic Loss for the Lady Vols Community
The basketball world mourns the passing of Tasha Butts, a former Tennessee Lady Vols standout and the current head coach of the Georgetown women's basketball team. Butts, aged 41, passed away after a brave battle with breast cancer. The news has left a deep void in the hearts of her loved ones and the Lady Vol sisterhood.
In a statement, Tennessee head coach Kellie Harper expressed the program's profound sadness at losing an integral member of their family too soon. Harper described Butts as someone who had the rare ability to connect with people wherever she went and had an immense impact not only on the Tennessee community but also on women's basketball as a whole.
A Trailblazing Journey on and off the Court
Born and raised in Milledgeville, Georgia, Butts made her mark early in her basketball career. She was a highly accomplished player at Baldwin County High School, earning the title of Georgia Gatorade Player of the Year and subsequently having her jersey number retired in honor of her achievements.
Butts took her talents to the University of Tennessee, where she became a key figure in the Lady Vols' success. Playing as a 5-foot-11 guard from 2000-2004, she helped the team secure four SEC regular-season titles and make appearances in three NCAA Final Fours. Alongside her teammates, Butts boasted impressive records of 124-17 overall and an astounding 55-1 in conference games during her time at Tennessee.
Though her individual statistics may not have been the most eye-popping, Butts' contributions extended far beyond the numbers. She was a versatile asset on the court, consistently demonstrating her ability to impact the game in multiple ways. Butts averaged 6.4 points, 3.8 rebounds, and 2.8 assists per game throughout her collegiate career, displaying her commitment to all aspects of the game.
As a senior, Butts faced a significant challenge when she transitioned to the point guard position after Loree Moore's season-ending injury. Embracing this new role, she showcased her versatility and leadership, ultimately earning All-NCAA Midwest Regional acclaim for her efforts.
Embracing Challenges and Leaving a Lasting Impact
Butts' impact extended beyond her achievements on the court. She consistently demonstrated her commitment to community service throughout her career. Her dedication to making a positive difference earned her a place on the SEC Good Works Team, which recognizes outstanding community service.
Her journey continued beyond her collegiate years when she was selected by the Minnesota Lynx in the second round of the WNBA Draft. Butts also pursued opportunities to play overseas, showcasing her skills in Portugal and Israel.
Upon retiring from playing professionally, Butts embarked on a coaching career. She began as a graduate assistant on Pat Summitt's staff at the University of Tennessee, paying tribute to the program that had shaped her into the athlete and individual she became. From there, she held coaching positions at Duquesne, UCLA, LSU, and finally, Georgia Tech, where she served as an associate head coach.
In April 2023, Butts was appointed as the head coach of the Georgetown women's basketball team, taking on the challenge of leading a program to new heights. Her impact as a coach was starting to be felt, and her loss will undoubtedly be deeply felt by Georgetown and the broader coaching community.
Reflecting on Tasha Butts' Legacy
Tasha Butts leaves behind a legacy of resilience, leadership, and profound impact. Her contributions to the sport, both as a player and a coach, have left an indelible mark on the basketball community. Butts's ability to connect with people and make a positive difference in their lives will forever be remembered.
On the court, she exemplified determination, versatility, and teamwork. As a coach, she continued to build upon the lessons she learned as a player, inspiring and guiding future generations of athletes.
Butts's journey serves as a reminder of the fragility of life and the importance of cherishing every moment. Her battle with breast cancer highlights the need for continued support and research to find a cure for this devastating disease.
An Ongoing Commitment
In the wake of Tasha Butts' passing, we must honor her memory by continuing to promote breast cancer awareness and support those affected by the disease. It is crucial that we rally together as a community and advocate for advancements in research and treatment.
Furthermore, we must recognize and celebrate the achievements of female athletes and coaches, ensuring that their contributions are acknowledged and valued. Women like Tasha Butts have worked tirelessly to shape the landscape of sports and inspire future generations.
As we grieve the loss of Tasha Butts, may we also be reminded of the profound impact one person can have, both on and off the court. Let us strive to carry forward her legacy of resilience, compassion, and dedication to the game she loved.
Basketball-wordpress,TashaButts,LadyVols,legacy,impact,reflection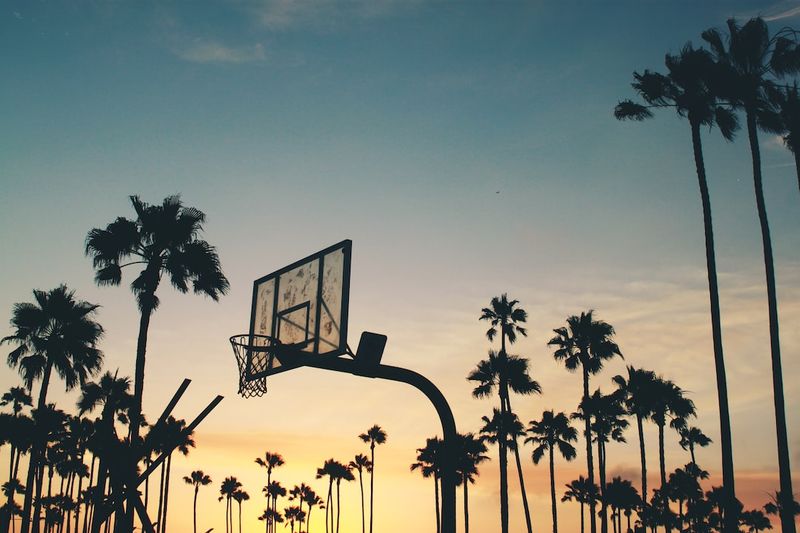 << photo by Nick Jio >>
The image is for illustrative purposes only and does not depict the actual situation.
You might want to read !