Tragic Loss of Temple University Acting President JoAnne Epps
In a shocking turn of events, Temple University Acting President JoAnne Epps passed away suddenly on Tuesday afternoon. The university announced that Epps fell ill during a memorial service and was transported to Temple University Hospital, where she was pronounced dead. Epps, who was 72 at the time of her passing, had a long and esteemed career at the university, serving in various roles including the dean of the university's law school and the executive vice president and provost.
A Life Devoted to Temple University
Epps had a deep connection to Temple University, having started her journey at the institution in the campus bookstore more than 40 years ago. Over the years, she worked her way up the ranks and became a beloved figure among students and faculty alike. Ken Kaiser, Temple University's senior vice president and chief operating officer, spoke highly of Epps, stating that "No one was more beloved at our university than JoAnne was."
Epps not only had a significant impact within the university community but also in the legal field. Before joining Temple's faculty, she served as an assistant US attorney from 1980 to 1985. Jacqueline C. Romero, the US Attorney for the Eastern District of Pennsylvania, praised Epps for her dedication to public service, the rule of law, equity and diversity in the legal profession, and the advancement of civil rights.
Many individuals, especially women, considered Epps to be a mentor and confidante. Romero expressed her personal loss, mourning with countless women who had the pleasure of Epps' wise advice, mentorship, and counsel over the years. Epps' impact resonated far beyond Temple University, and she will be remembered as an icon in the legal community.
Reflecting on Epps' Legacy
Epps' unexpected passing has left Temple University and the Philadelphia community in mourning. Acting as a powerful force and constant ambassador for the university for nearly four decades, Epps made an indelible mark on the institution. Her devotion to public service, commitment to diversity and equality, and unwavering dedication to her students and colleagues will be remembered as part of her enduring legacy.
It is also worth noting that Epps had a personal connection to the university through her mother, who worked as a secretary at Temple for 40 years. This further emphasizes Epps' deep-rooted connection to the institution and her commitment to carrying on its values.
An Unexpected Leadership Transition
Epps' appointment as acting president earlier this year came in the wake of the resignation of the previous president, Jason Wingard. The university has been grappling with concerns over campus safety and declining enrollment, and Epps was entrusted with steering the institution through these challenging times.
While her tenure as acting president was tragically cut short, it is important to acknowledge Epps' dedication in stepping up to this role. She took on the responsibility with earnestness and expressed her heartfelt commitment to the university and its community.
Advice for Moving Forward
As Temple University navigates the loss of Epps, it is crucial for the institution to honor her legacy by continuing her work and building upon her achievements. Epps was renowned for her commitment to equity and diversity in the legal profession, and the university must ensure that these principles remain at the forefront of its mission.
Additionally, campus safety and enrollment concerns must not be neglected. The passing of Epps should serve as a reminder of the importance of creating a safe and inclusive environment for all students, faculty, and staff. The university should actively address these issues and implement measures that prioritize the well-being and security of its community.
Lastly, the university community must take time to mourn and remember Epps. Her impact was felt far beyond the confines of the campus, and her loss will be deeply felt by many. Creating spaces for remembrance, reflection, and celebration of her life can help bring solace to those affected by her passing.
A Legacy to Uphold
In the wake of tragedy, it is essential to honor JoAnne Epps' memory by upholding the values she championed. The impact she made at Temple University and in the legal community will continue to shape the lives of countless individuals. As the community comes to terms with her loss, it is time to rally together, support one another, and carry forward her legacy of dedication, leadership, and commitment to justice.
Legacy–templeuniversity,actingpresident,JoAnneEpps,mourning,loss,reflecting,legacy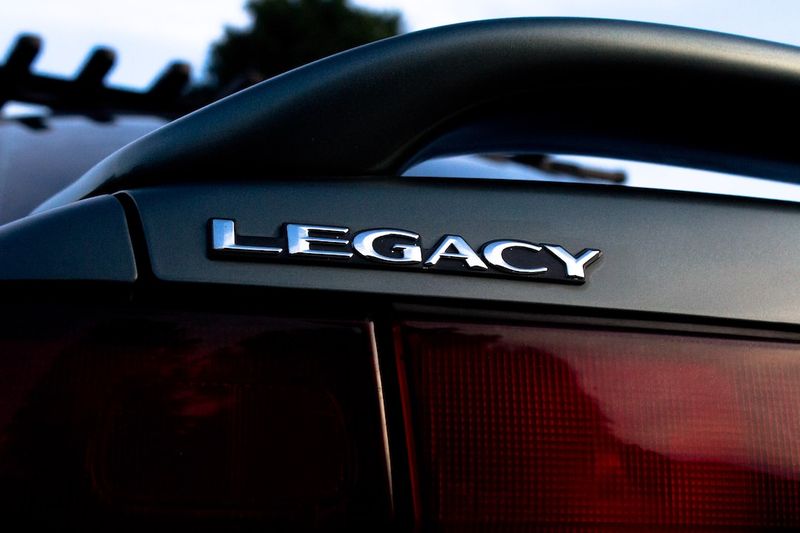 << photo by Joel Moysuh >>
The image is for illustrative purposes only and does not depict the actual situation.
You might want to read !