Bills Bolster Backfield with Signing of Leonard Fournette to Practice Squad
Introduction
The Buffalo Bills have made a strategic move to strengthen their backfield by signing former Jaguars and Buccaneers running back Leonard Fournette to their practice squad. Fournette's addition comes after the Bills lost running back Damien Harris to a concussion a couple of weeks ago, leaving them with a limited backfield rotation consisting of James Cook and Latavius Murray. Fournette had previously visited the Bills earlier in the season but did not sign with them until now. This latest move showcases the Bills' recognition of a need for an additional skill set in their running game.
The State of the Backfield
Currently, the Bills have been relying on the combination of James Cook and Latavius Murray to carry the bulk of the workload in the backfield. Cook has been performing well, averaging 4.8 yards per carry and demonstrating improvement in both running and receiving compared to previous seasons. On the other hand, Murray's numbers have been less impressive, with an average of just 3.6 yards per carry and a decline in success rate. This prompted the Bills to turn to the experienced Leonard Fournette to bolster their running game.
A Challenge in Pass Protection and Short-Yardage Situations
Though Fournette has displayed strength as a pass-catcher throughout his career, he has not been particularly effective as a pass protector or short-yardage runner. Pro Football Focus data reveals that Fournette allowed 38 pressures on 299 career pass-blocking snaps. Additionally, during his tenure with the Tampa Bay Buccaneers, Fournette converted only 61.1% of his opportunities on third- or fourth-and-1 situations, ranking 70th out of 100 backs who had 100 or more total carries during that same timeframe.
Buffalo's Calculation and Fournette's Potential Role
Despite his limitations, the Bills have made a calculated decision to bring Fournette into the organization. They clearly see a need for his unique skill set within their backfield. While it remains uncertain what role Fournette will play in the team's game strategy, it is evident that the Bills believe he can contribute positively to their offensive firepower alongside star quarterback Josh Allen.
An Editorial Perspective: The Strategic Importance of Depth
The signing of Leonard Fournette by the Buffalo Bills highlights the strategic importance of depth in football. In the modern NFL, teams must have a versatile and well-rounded roster to contend with the rigorous demands of a long season. By adding Fournette to their practice squad, the Bills are displaying their commitment to maintaining a deep pool of talent and ensuring that they have options at every position.
The Value of Versatility
Fournette's arrival also brings attention to the value of versatility in a player. Although he may not excel in every aspect of his game, Fournette's ability to catch passes out of the backfield adds an extra dimension to the Bills' offense. By having a diverse set of skills within their running back corps, the Bills can keep opposing defenses guessing and create matchup advantages that ultimately benefit their overall offensive strategy.
Seeking Improvement and Adaptability
The decision to sign Fournette also suggests that the Bills are not content with their current backfield options. They recognize the need for improvement and adaptability when striving for success in a competitive league. This move demonstrates a proactive approach by the Bills' front office as they seek to make necessary adjustments to their roster and maximize their chances of achieving their goals.
Advice for the Buffalo Bills
While the signing of Leonard Fournette offers potential benefits for the Bills, it is essential for the organization to carefully manage his role within the team. Recognizing Fournette's strengths and weaknesses will be crucial in utilizing him effectively. The Bills should explore ways to optimize his pass-catching ability while also working to improve his pass-blocking skills and short-yardage success rate. By developing a game plan that maximizes Fournette's strengths and minimizes his limitations, the Bills can fully capitalize on their investment and enhance their chances of success.
Strive for a Balanced Backfield
Finding the right balance within the backfield remains key for the Bills. James Cook has proven to be a reliable and productive runner, while Latavius Murray's experience and skill set bring value to the team. Incorporating Fournette into the rotation should be done strategically, ensuring that the load is distributed effectively among the running backs. By maintaining a balanced backfield with a diverse range of talents, the Bills can keep opposing defenses off-balance and continuously exploit advantageous matchups.
Adaptation in Game Planning
As the Bills continue to adapt their game plans, coaches should consider incorporating Fournette into certain offensive packages. His pass-catching abilities make him a valuable asset in specific situations, and his presence on the field can force defenses to adjust their coverage strategies. Buffalo's coaching staff should strive to create plays that capitalize on Fournette's strengths while also masking any potential weaknesses. This flexibility and adaptability will enable the Bills to maintain their offensive efficiency and further elevate their chances of winning crucial games.
Invest in Development
Lastly, the Bills should invest in Fournette's development as a pass protector and short-yardage runner. Working with him on these areas of weakness can pay significant dividends throughout the season. With focused coaching and training, Fournette can improve his performance in these critical aspects of the game, adding further value to the Bills' offense. By addressing his deficiencies head-on, the Bills can help Fournette reach his full potential and become an even more valuable contributor to the team.
Conclusion
The Buffalo Bills' decision to sign Leonard Fournette to their practice squad marks a strategic move to strengthen their backfield and potentially enhance their offensive capabilities. While Fournette may have deficiencies in pass protection and short-yardage situations, his pass-catching ability and overall skill set provide the Bills with a versatile player who can add value to their game plan. By carefully managing Fournette's role, striving for balance within the backfield, adapting game plans, and investing in his development, the Bills can maximize the benefits derived from this signing. Ultimately, these decisions will play a significant role in the team's pursuit of success in the NFL.
Football-wordpress,bills,bolster,backfield,leonardfournette,signing,smart,practicesquad,move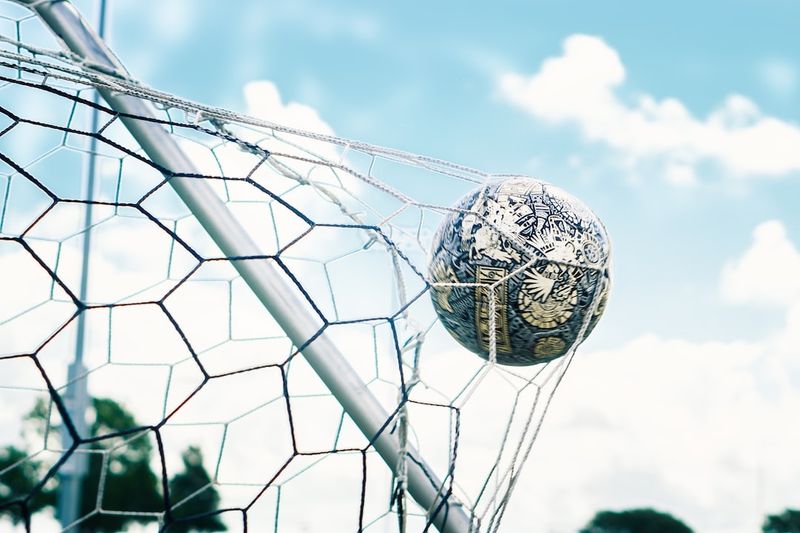 << photo by Chaos Soccer Gear >>
The image is for illustrative purposes only and does not depict the actual situation.
You might want to read !