Eagles Bolster Defense with Acquisition of Kevin Byard
In a move to fortify their defensive backfield, the Philadelphia Eagles have agreed to acquire All-Pro safety Kevin Byard from the Tennessee Titans. Byard, a Philadelphia native, brings a wealth of experience, leadership, and playmaking ability to a team that has been plagued by injuries in the secondary this season. The trade, which includes fifth- and sixth-round draft picks in 2024, as well as safety Terrell Edmunds, is expected to provide an immediate upgrade to the Eagles' defense.
A Proven Performer
Kevin Byard has established himself as one of the premier safeties in the NFL. A two-time first-team All-Pro selection and two-time Pro Bowl player, Byard has consistently excelled on the field with his ability to cover ground from sideline to sideline, his ball-hawking skills, and his impact on opposing offenses. In his eighth NFL season, Byard has already amassed an impressive 27 career interceptions, and this year with the Titans, he has recorded 47 total tackles, including 30 solo hits, and a fumble recovery in just six games.
Byard's performance in 2022 further solidified his reputation as a difference-maker on defense. He led the Titans with four interceptions and 106 tackles, becoming the first player in franchise history to lead the team in both categories in back-to-back seasons. This feat is a testament to his exceptional range and versatility as a safety.
A Homecoming for a Leader
Kevin Byard's return to Philadelphia is not only a reunion with his hometown but also an opportunity for the Eagles to benefit from his leadership on and off the field. Byard's roots in the community run deep, and he has been recognized for his outstanding contributions beyond football. In 2020, he was named the Titans' Walter Payton Man of the Year for his extensive charity work. Moreover, his nickname "Mayor of Murfreesboro" reflects his impact in the region, starting from his collegiate career at Middle Tennessee State University, which is located in the city.
The Eagles' acquisition of Byard is not solely motivated by his on-field prowess but also his ability to provide guidance and stability to a young and injury-prone secondary. Byard's experience and leadership qualities can help elevate the performance of the entire defensive unit and foster a winning culture within the team.
Analysis and Editorial
The trade for Kevin Byard demonstrates the Philadelphia Eagles' commitment to bolstering their defense and addressing areas of need. The team's secondary has faced significant challenges this season, with multiple injuries hampering the unit's effectiveness. By adding a seasoned and accomplished player like Byard, the Eagles are taking a proactive approach to ensure the success of their defense.
This move also aligns with the Eagles' broader strategy of building a championship-caliber team. By acquiring a player of Byard's caliber, the team is signaling its commitment to sustained success and creating a strong foundation for long-term competitiveness. Byard's arrival is not only a boost for the current season but also a significant investment in the team's future.
While the trade may be seen as a win-win for both the Eagles and Titans, it is essential to acknowledge the potential risks and challenges associated with integrating a new player into an established system. Byard will need to quickly adapt to the Eagles' defensive scheme and build chemistry with his new teammates. However, his track record and professionalism suggest that he will handle the transition with ease.
From a philosophical standpoint, this trade raises interesting questions about the value of leadership and experience in team sports. Byard's impact on the Titans' defense and his recognized leadership qualities demonstrate the intangible contributions that a player can make to a team's success. While statistics and individual talent often dominate discussions in sports, the addition of a respected leader like Byard can have a profound effect on team dynamics and cohesion.
Advice for the Eagles
As the Philadelphia Eagles welcome Kevin Byard into their fold, there are a few key factors they should consider to maximize his impact:
1. Utilize his versatility:
Byard's range and playmaking ability make him a valuable asset in various defensive schemes. The Eagles should leverage his skills by deploying him strategically in coverage, allowing him to make plays on the ball and disrupt opposing passing attacks. By creating opportunities for Byard to showcase his versatility, the Eagles can capitalize on his strengths to improve their overall defensive performance.
2. Foster camaraderie and communication:
With Byard's arrival, the Eagles' secondary gains a leader with a proven track record of success. The team should prioritize team-building activities and foster open communication to ensure seamless integration and maximize the impact of Byard's leadership. By creating a cohesive defensive unit, the Eagles can create an environment in which players can thrive.
3. Capitalize on his experience:
Byard's eight years in the NFL bring a wealth of experience to the Eagles' defense. The team should tap into his knowledge and rely on him to mentor younger players and share insights into opposing offenses. Byard's understanding of the game can be a valuable asset in developing game plans and making in-game adjustments.
4. Emphasize community engagement:
Byard's impact off the field has been widely recognized. The Eagles should encourage and support his continued involvement in the community, leveraging his popularity and influence to make a positive difference in Philadelphia. Byard's commitment to philanthropy and community work can inspire others within the organization and foster goodwill among fans.
Conclusion
The acquisition of Kevin Byard represents a significant step forward for the Philadelphia Eagles' defense. By adding a proven leader and playmaker to their roster, the team is positioning itself for success both in the short term and the long term. Byard's impact on and off the field has the potential to transform the Eagles' defense and elevate the team to new heights. As the season progresses, it will be fascinating to see how Byard's presence influences the team's performance and dynamic.
Eagles-TitansTrade-philadelphiaeagles,acquisition,all-prosafety,kevinbyard,tennesseetitans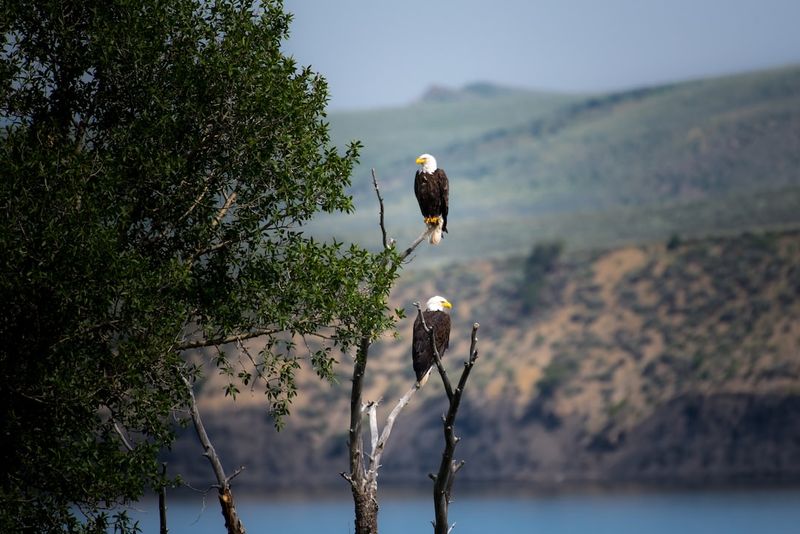 << photo by Nathan Anderson >>
The image is for illustrative purposes only and does not depict the actual situation.
You might want to read !