The Rams vs. Cowboys: A Clash of Titans The NFC Showdown
The Los Angeles Rams and the Dallas Cowboys are set to face off in a highly anticipated game this Sunday afternoon. As the Rams aim to break the Cowboys' 10-game winning streak, football fans all over the nation are eagerly awaiting what promises to be an intense battle on the field. This NFC showdown will serve as a litmus test for both teams as they jockey for position in the incredibly competitive league.
How to Watch the Game
For those looking to tune into this exciting match-up, the game will be broadcasted on Fox at 1 p.m. ET today. Simply turning on your TV and tuning into the game on Fox should grant you access to the live broadcast. However, for those without access to live TV or Fox, there are various alternative streaming options to ensure you don't miss out on any of the action.
Streaming Options
One popular method is to watch NFL games on local channels like Fox, CBS, and NBC. This can be achieved by using an indoor TV antenna such as the Channel Master Flatenna Ultra-Thin Indoor TV Antenna, available for purchase on Amazon for $29. This antenna will enable you to receive local channels and catch the game live.
Alternatively, streaming services like Hulu + Live TV, Fubo TV, Sling TV, and DirecTV offer comprehensive packages that include Fox, NBC, CBS, and ESPN. Hulu + Live TV, priced at $70 per month, provides access to these channels along with ESPN+. This bundled package offers football fans the opportunity to watch almost every NFL and NCAA football game in 2023.
Fubo TV, priced at $75 per month, also offers access to NBC, ESPN, Fox, CBS, ABC, and NFL Network, covering most of the games you'd want to watch during the 2023 NFL season. However, it's important to note that regional restrictions and exclusive streaming rights may result in some blacked out games.
Sling TV's Orange & Blue package, priced at $30 for the first month, gives subscribers access to Fox, ESPN, ABC, CBS, NBC, and NFL Network. DirecTV Choice, priced at $65 per month, also provides access to these channels, ensuring comprehensive coverage of the NFL season.
Additional Streaming Options
For those looking to catch select NFL games on ESPN, ESPN+ offers streaming options for $9.99 per month. Additionally, YouTube TV offers access to ABC, NBC, CBS, Fox, ESPN, and NFL Network for $72.99 per month.
It's worth noting that Amazon Prime Video offers exclusive streaming of Thursday Night Football games, but it requires a separate subscription to Amazon Prime Video, which costs $15 per month.
Philosophical Discussion: The Changing Landscape of NFL Viewing
Embracing the Streaming Era
The options for watching NFL games have significantly expanded in recent years, with streaming services now offering comprehensive packages that rival traditional cable TV. This shift towards streaming reflects the changing landscape of media consumption and the evolving preferences of modern viewers.
Streaming services like Hulu + Live TV, Fubo TV, and Sling TV offer convenience and flexibility, allowing fans to watch games on various devices, whether at home or on the go. The ability to access a wide range of channels, including those broadcasting NFL games, provides viewers with more choices and the opportunity to personalize their viewing experience.
The Impact on Traditional Broadcasters
As more viewers embrace streaming, it inevitably raises questions about the future of traditional broadcasters. Networks like Fox, CBS, NBC, and ESPN have long been the primary channels for watching NFL games, but as streaming services gain popularity, these broadcasters must adapt to keep up with changing viewer preferences.
The NFL, recognizing the growing importance of streaming, has also made efforts to expand its digital presence. Through partnerships with streaming platforms and the creation of its own streaming service, NFL+, the league aims to provide fans with more options for enjoying their games. This shift towards digital platforms not only ensures wider accessibility but also allows the NFL to reach a global audience, potentially increasing its fan base and revenue.
Editorial: The Future of Sports Viewing
Choice and Accessibility
The proliferation of streaming services and the increasing options for watching sports signify a new era in sports viewing. The availability of multiple streaming platforms enables viewers to choose the package that best suits their preferences and budget. Gone are the days of being bound by cable subscriptions or limited to watching games on a specific network.
The rise of streaming services also promotes accessibility, allowing fans to access games anytime, anywhere. This flexibility is particularly beneficial to those who may not have the means to attend live games or who are geographically distant from their favorite team's home stadium. Simultaneously, it provides an opportunity for fans to engage with the sport across borders, fostering a more global and interconnected fan community.
Challenges and Considerations
However, the transition to streaming is not without its challenges. Some fans may find it overwhelming to navigate the various streaming service options and the fragmentation of content across different platforms. Additionally, the cost of subscribing to multiple services to access all desired games can be prohibitive for some.
Furthermore, regional restrictions and exclusive streaming rights pose limitations on which games are available for streaming in specific locations. Blacked-out games can create frustration among viewers and may lead to the adoption of illegal streaming methods.
It becomes paramount for the NFL and media providers to strike a balance between maximizing revenue through multiple streaming platforms while ensuring affordable and accessible options for fans. Ultimately, the goal should be to create a seamless and user-friendly experience that caters to the diverse needs of sports viewers.
Advice: Navigating the Streaming Landscape
Consider Your Options
When choosing a streaming service for watching NFL games, consider your personal preferences and priorities. Research the available packages, the channels they offer, and their pricing structures.
Evaluate Regional Restrictions
Take into account regional restrictions and blacked-out games when selecting a streaming service. Ensure that the service you choose provides coverage of your favorite team's games.
Budget Accordingly
Streaming services can vary significantly in price, so it's important to set a budget and compare the costs of different options. Consider which channels and additional features are essential to your viewing experience, keeping in mind that lower-priced packages may have limitations on game coverage.
Optimize Internet Connection
Streaming NFL games requires a stable internet connection. Check the speed and reliability of your internet before the game to avoid any potential interruptions or buffering issues.
Explore Free Trials
Many streaming services offer free trial periods, allowing you to test the service before committing to a subscription. Utilize these trial periods to determine which service best suits your needs.
Stay Informed
The landscape of sports streaming is continually evolving, with new services and partnerships being announced regularly. Stay informed about the latest developments to ensure you are aware of all available options and can make informed decisions.
In conclusion, the Rams vs. Cowboys game serves not only as an exciting NFC showdown but also underscores the changing landscape of NFL viewing. The growing popularity of streaming services offers fans more choices, flexibility, and accessibility. However, challenges such as regional restrictions and the fragmentation of content must be addressed to ensure a seamless viewing experience for all fans. By considering the options, evaluating regional limitations, and budgeting accordingly, fans can navigate the streaming landscape and enjoy the games they love.
Sports-watchlive,gamedayguide,LosAngelesRams,DallasCowboys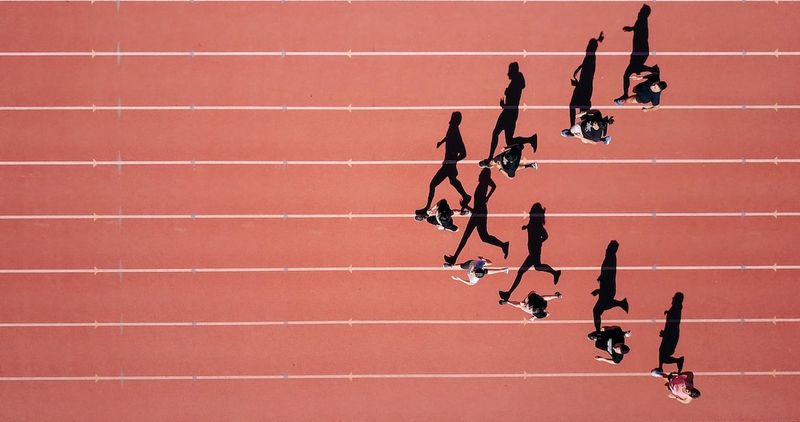 << photo by Steven Lelham >>
The image is for illustrative purposes only and does not depict the actual situation.
You might want to read !