Alphabet's Cloud Division Misses Revenue Estimates as Microsoft's Cloud Booms
The Slowdown in Google's Cloud Business
Alphabet's cloud business, which is operated under the Google parent company, has experienced its slowest growth in at least 11 quarters. This disappointing performance led to a 5.7% drop in Alphabet's stock after hours, despite the company beating Wall Street estimates for profit and sales.
One of the key factors behind this slowdown is the fierce competition from other major players in the cloud computing market, particularly Microsoft's Azure and Amazon's AWS. While Google's cloud unit reported a growth of 22.5% in the third quarter, its slowest since 2021, Microsoft's Intelligent Cloud unit, which includes Azure, saw revenue growth of 29%.
Investors' Focus on Artificial Intelligence
The underperformance of Google's cloud business highlights the growing importance of artificial intelligence (AI) in the tech industry. Investors are increasingly looking for companies that can demonstrate gains in AI and show that their cloud businesses remain competitive in this rapidly evolving field.
However, the fears of a slowing global economy have led to companies curbing their spending on cloud-related services, including expensive AI tools. This trend has directly impacted Google's cloud unit, leading to slower revenue growth.
Cloud Spending and Budget Pullbacks
The slowdown in Google's cloud business can also be attributed to a general pullback in cloud-related spending by companies. The uncertainty caused by economic concerns has forced organizations to rein in their budget allocations, affecting the demand for cloud services.
While advertising spending has remained strong in some sectors, such as retail and travel, there has been a noticeable reduction in advertising budgets in certain areas. This reduction has impacted Alphabet, as advertising is its major source of revenue. However, the company still reported ad revenue of $59.65 billion in the third quarter, surpassing analysts' expectations.
Implications for Alphabet and the Cloud Market
Alphabet's underperformance in the cloud market, particularly compared to Microsoft's Azure, raises questions about its ability to compete in this high-demand sector. The cloud computing market is rapidly evolving, and companies need to continuously invest in innovative technologies, including AI, to remain competitive.
Alphabet's cloud division will need to reassess its strategies and make the necessary investments to regain momentum in the market. This may include developing new services and offerings that align with the evolving needs of customers and differentiate the company from its competitors.
Additionally, Alphabet should also focus on diversifying its revenue streams beyond advertising. While advertising has been a profitable business for the company, the slowdown in certain sectors highlights the need for diversification to mitigate risks.
Editorial: The Importance of Innovation and Adaptability in the Cloud Market
The underperformance of Alphabet's cloud division serves as a reminder of the importance of innovation and adaptability in the rapidly evolving cloud market. As technology advancements continue to transform industries, companies need to stay at the forefront of these changes to meet customer demands and stay competitive.
Investing in AI and other emerging technologies is crucial for companies operating in the cloud market. These technologies not only enhance the capabilities of cloud services but also drive new business opportunities and revenue streams. Companies that fail to keep up with these advancements risk losing market share to more innovative competitors.
Furthermore, the slowdown in cloud spending due to economic concerns underlines the need for companies to be prepared for market fluctuations and changing customer priorities. By diversifying their offerings and catering to a wider range of industries and sectors, companies can mitigate the impact of budgetary constraints in specific areas.
In conclusion, Alphabet's underperformance in the cloud market is a wake-up call for the company to rejuvenate its strategies and prioritize innovation. The cloud market is highly competitive, and only those companies that can adapt to emerging trends and deliver cutting-edge solutions will thrive in the long run.
Advice for Alphabet
Given the challenges faced by Alphabet's cloud division, the company should take a proactive approach to regain market momentum. The following steps can be considered:
1. Focus on AI and Emerging Technologies
Invest heavily in AI research and development to enhance the capabilities of Google's cloud services. By offering advanced AI tools and solutions, Alphabet can differentiate itself from competitors and attract customers who prioritize AI-driven technologies.
2. Develop Vertical-Specific Solutions
Identify industries and sectors that have yet to fully embrace cloud technologies and develop tailored solutions to meet their specific needs. This approach will open up new market segments and increase Alphabet's customer base.
3. Strengthen Partnerships
Forge strategic partnerships with other tech companies, startups, and industry leaders to source innovative technologies and expand the range of services offered by Google's cloud division. Collaborating with other companies will also provide access to new customer networks and enhance market reach.
4. Diversify Revenue Streams
Reduce dependence on advertising revenue by diversifying into other areas, such as software-as-a-service (SaaS) offerings or advanced data analytics. By expanding its portfolio of services, Alphabet can reduce its vulnerability to market fluctuations and create additional sources of revenue.
5. Nurture and Invest in Talent
Attract and retain top talent in cloud computing and AI by offering competitive compensation packages and a stimulating work environment. Investing in talent will ensure that Alphabet's cloud division remains at the forefront of technological advancements and can deliver innovative solutions to customers.
By implementing these recommendations, Alphabet can position itself for growth in the cloud market and regain investor confidence. The competition in the cloud market is fierce, but with the right strategies and a focus on innovation, Alphabet can reclaim its position as a leader in the industry.
Technology-Alphabet,CloudDivision,RevenueSlump,Impact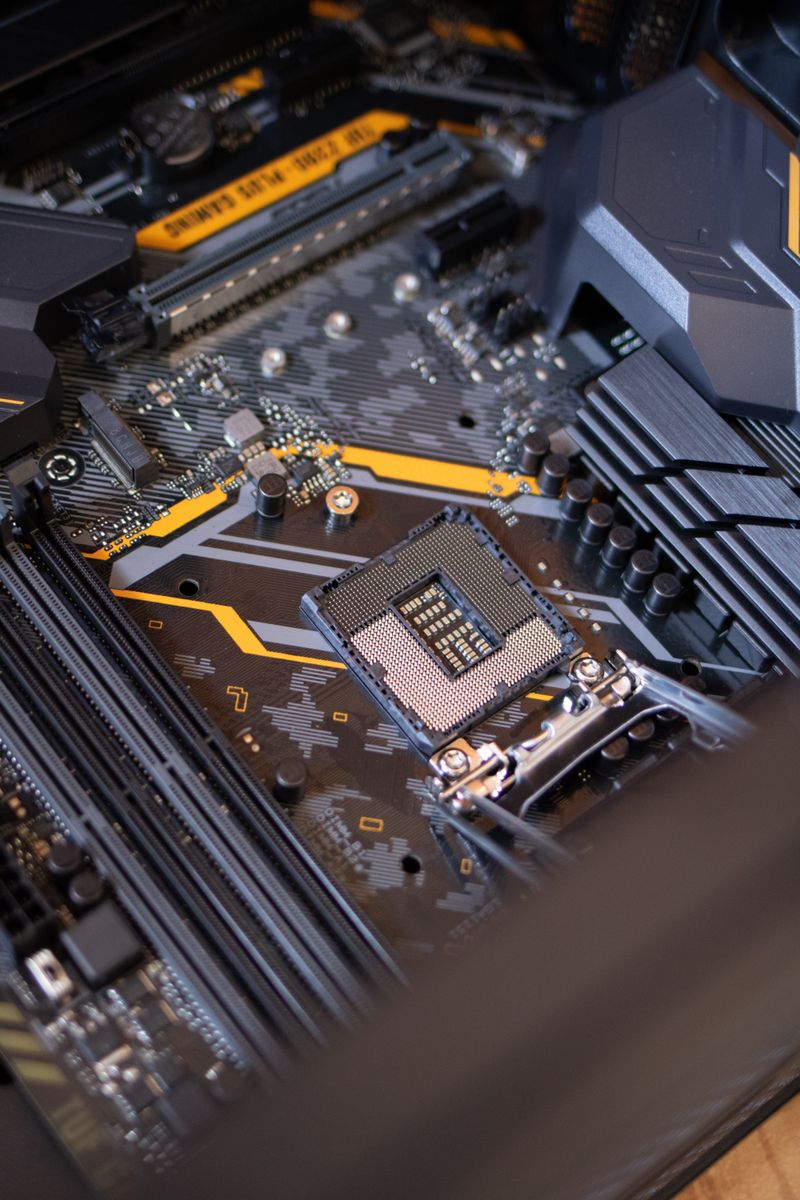 << photo by Athena >>
The image is for illustrative purposes only and does not depict the actual situation.
You might want to read !