Team by Team Analysis of the Japanese Grand Prix
September 24, 2023 | Reuters
Red Bull
Red Bull had a remarkable performance at the Japanese Grand Prix, securing the constructors' championship for the second consecutive year and sixth time overall. Max Verstappen continued his dominant season, winning the race from pole position for the second year in a row. This was Verstappen's 13th victory of the season and 48th of his career. He also set the fastest lap of the race. Verstappen has a chance to clinch his third title at the next race in Qatar, with his teammate Sergio Perez now his sole rival but 177 points behind. Perez had a nightmare race, colliding with Lewis Hamilton on lap one and suffering multiple penalties before retiring.
Mercedes
Both Lewis Hamilton and George Russell had a challenging race at the Japanese Grand Prix. Hamilton dropped a position at the start due to the collision with Perez. Mercedes instructed their drivers to switch positions on lap 49 to protect Hamilton's position, leaving Russell on worn tires and vulnerable to Carlos Sainz. Hamilton finished in 5th place, while Russell came in 7th. This result reduced Mercedes' lead over Ferrari in the championship to 20 points.
Ferrari
Ferrari had another strong showing at the Japanese Grand Prix, outscoring Mercedes for the fourth consecutive race. Charles Leclerc finished in 4th place, while Carlos Sainz came in 6th. Sainz's strategic advantage allowed him to pass Perez and secure a higher position. Ferrari's consistent performance has put them in a favorable position in the championship standings.
Aston Martin
Aston Martin had a mixed race at Suzuka. Lance Stroll retired due to a rear wing failure after making up significant positions at the start. Fernando Alonso had a contentious race, criticizing the team for pitting him early and accusing them of putting him at a disadvantage. Despite the challenges, Alonso finished in 8th place.
McLaren
McLaren had a groundbreaking race at the Japanese Grand Prix, achieving their first double podium since 2021. Lando Norris finished in 2nd place, while rookie Oscar Piastri secured his first podium finish in Formula One, coming in 3rd place. Norris and Piastri exchanged positions as directed by the team's strategic decisions.
Alpine
Alpine made strategic decisions regarding their drivers during the race in an attempt to maximize their performance. Esteban Ocon finished in 9th place, while Pierre Gasly came in 10th. Gasly expressed frustration with the team's orders but ultimately complied. Ocon and Valtteri Bottas had a collision on lap one, influencing their performances.
Williams
Both Williams drivers, Alex Albon and Logan Sargeant, retired from the race. Sargeant started from the pitlane with a penalty and encountered debris from early collisions, which affected his performance. Albon retired due to damage sustained on lap one.
Haas
Nico Hulkenberg had a decent race, starting from 18th place and finishing in 14th. Kevin Magnussen, however, experienced challenges, including a spin caused by Perez, which led to a pitstop. Magnussen finished in 15th place.
Alfa Romeo
Valtteri Bottas had a challenging race, suffering damage in two early collisions and eventually retiring after a collision with Logan Sargeant. Guanyu Zhou had to pit for a new front wing but managed to gain several positions by the end of the race on a two-stop strategy.
AlphaTauri
Liam Lawson and Yuki Tsunoda both started on soft tires and engaged in a competitive battle for ninth place early on. Lawson remarked that the exchange was aggressive but fair. However, they struggled with tire degradation and dropped out of the points positions.
Editorial: Triumphs and Tribulations
The Japanese Grand Prix provided fans with thrilling moments, unexpected challenges, and crucial developments in the Formula One championship. Red Bull's dominant performance, securing their second consecutive constructors' championship, showcased Max Verstappen's exceptional driving skills. Verstappen's victory in Japan positions him as a strong contender for his third driver's title, with Sergio Perez as his only rival. While Perez had a disastrous race, his determination to bounce back and narrow the points gap in the upcoming races will be of great interest to spectators.
Mercedes and Ferrari continued their fierce battle for championship positions. The reduced lead of Mercedes over Ferrari indicates that the tides may be turning in favor of the Italian team. Ferrari's consistent strong finishes in recent races show that they have closed the performance gap with Mercedes, making the rest of the season even more exciting to watch.
One of the race's standout moments was McLaren's achievement of a double podium, with Lando Norris in 2nd place and rookie Oscar Piastri in 3rd. This achievement reinforces McLaren's resurgence as a top-performing team. Norris and Piastri's skillful driving and their ability to follow team instructions highlight their potential to challenge the frontrunners in future seasons.
The strategic choices made by Aston Martin and Alpine drew attention and stirred controversy. Fernando Alonso's dissatisfaction with his team's tactics raises questions about the role of team decisions in a driver's performance. Nevertheless, both teams managed to secure points despite the challenges they faced.
The retirements of Williams, Haas, and Alfa Romeo drivers, along with the collisions and penalties that influenced their races, serve as reminders of the unpredictable nature of motorsports and the need for teams and drivers to adapt quickly to unforeseen circumstances. These setbacks provide valuable lessons that will shape the teams' strategies and driver performances in future races.
Advice for Teams and Drivers
The Japanese Grand Prix demonstrated the importance of strategic decisions, adaptability, and teamwork in achieving success in Formula One. Teams and drivers should continue to prioritize effective communication, responsive strategies, and the ability to seize opportunities during races.
For teams, it is essential to carefully analyze race data and driver feedback to make informed decisions. The ability to adjust pitstop timings, tire strategies, and team orders based on real-time information can significantly impact a team's performance and championship standings. Fostering a positive and supportive team environment, where drivers can express their concerns and suggestions, will also contribute to better decision-making and overall performance.
Drivers should focus on maintaining composure and adaptability in high-pressure situations. Collisions and unexpected incidents are part of the sport, and drivers must be prepared to handle these situations without losing focus or letting emotions dictate their actions. Emphasizing teamwork within the team and respecting team orders, even when they may not align with personal preferences, can ultimately contribute to better overall performance and maximize the team's chances of success.
As the championship season progresses, it is essential for teams and drivers to constantly evaluate their strengths and weaknesses, identify areas for improvement, and implement effective strategies to stay competitive against their rivals. The combination of skill, strategy, and teamwork will be the key to triumph in the remaining races of the Formula One season.
Reporting by Alan Baldwin in London, editing by…
Disclaimer: The opinions expressed in this article are solely those of the author and do not reflect the views of The New York Times or any of its affiliates.
Racing-japanesegrandprix,triumphs,tribulations,teamanalysis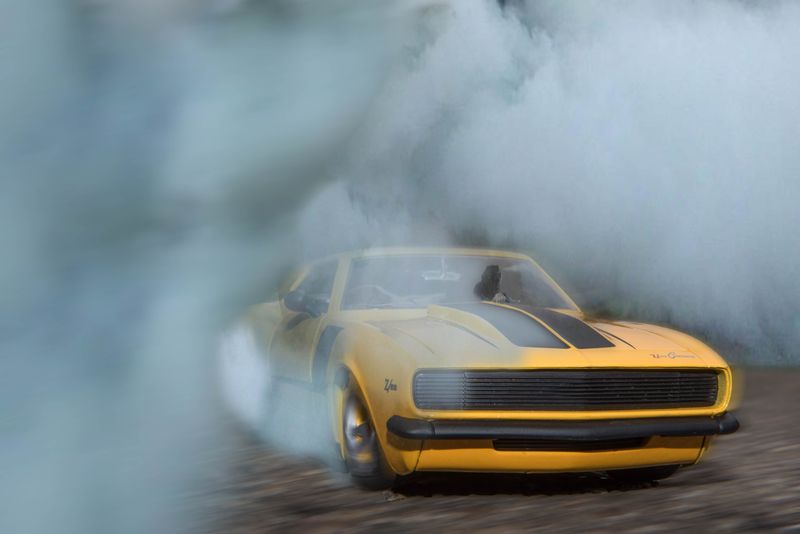 << photo by chris howard >>
The image is for illustrative purposes only and does not depict the actual situation.
You might want to read !