2023 Global Citizen Festival: Uniting the World Through Music and Activism
A Celebration for Social Change
On a crisp autumn evening in New York City, music enthusiasts and social activists gathered in Central Park for the highly anticipated 2023 Global Citizen Festival. This annual benefit concert, which was broadcast to the world, showcased a diverse lineup of talent, including Red Hot Chili Peppers, Ms. Lauryn Hill, Anitta, and the remarkable Jung Kook of BTS. The festival not only offered a memorable night of entertainment but also served as a powerful platform to advocate for global issues and inspire people to take action.
The Global Citizen Festival, organized by the Global Citizen movement, adheres to a unique approach that sets it apart from other music festivals. The event offers free tickets to attendees who demonstrate their commitment to social change by taking action through the group's app and website. By engaging their fans in this way, Global Citizen supporters are urging governments to address extreme poverty and systemic issues that hinder millions of people from escaping it.
Music as a Catalyst for Change
The inclusion of global music sensations like Jung Kook of BTS in the festival lineup is a testament to the power of music in fostering social change. Jung Kook's solo debut single "Seven" resonated with audiences worldwide, reaching the coveted No. 1 spot on music charts in the United States and beyond. His presence at the festival, performing live without the rest of BTS, was a historic moment that further solidified the widespread influence of K-Pop on the international stage.
The Global Citizen Festival has always embraced a diverse range of musical genres, reflecting the organization's commitment to inclusivity and cultural exchange. Performers like Red Hot Chili Peppers, Ms. Lauryn Hill, Anitta, Conan Gray, D-Nice, Sofia Carson, and Stray Kids brought their unique styles to the stage, captivating the audience and highlighting the richness of global musical talent.
Advocacy and Collaboration
While the musical performances were undoubtedly the highlight of the evening, the festival also featured a lineup of influential speakers who reinforced the importance of taking action for social change. From Bill Nye the Science Guy to rapper Common, TV host Padma Lakshmi to basketball star Carmelo Anthony, these prominent figures used their platforms to amplify the voices of activists and appeal to viewers to do their part.
The festival's speakers advocated for various global issues, including sustainable development, poverty eradication, education, healthcare, climate change, and gender equality. By bringing together individuals from different fields and backgrounds, the Global Citizen Festival fostered an environment of collaboration and collective responsibility.
Philosophical Discussion: The Intersection of Music and Activism
The combination of music and activism dates back to ancient times, serving as a powerful means to convey messages, rally communities, and inspire change. Music possesses a unique ability to transcend language barriers and cultural differences, allowing it to become a universal language that unites people from diverse backgrounds.
At its core, the Global Citizen Festival embodies this intersection of music and activism. By harnessing the influence of renowned artists and engaging with passionate fans, the festival creates a space where art and social advocacy become intertwined. This convergence allows important causes to reach a broader audience, fostering empathy, and inspiring collective action.
An Editorial: Mobilizing for a Better Future
The 2023 Global Citizen Festival serves as a glaring reminder of the urgency to address pressing global issues. Extreme poverty, inequality, and systemic injustices continue to plague societies worldwide, demanding immediate action from governments, businesses, and individuals alike.
Music festivals like the Global Citizen Festival provide an excellent opportunity to mobilize the masses and create a groundswell of support for social change initiatives. However, the impact of such events should not be confined to a single night of entertainment. True progress requires sustained commitment and consistent efforts beyond the festival grounds.
As individuals, we must use our platforms, however big or small, to advocate for causes that resonate with us. Whether it be supporting organizations dedicated to improving education, championing environmental sustainability, or fighting for equal rights, our collective actions can contribute to building a more equitable and just world.
Furthermore, governments and businesses must seize the momentum generated by events like the Global Citizen Festival to enact policies that address the root causes of societal issues. By prioritizing sustainable development, investing in education and healthcare, and ensuring equal opportunities for all, we can create a future that is fairer and more compassionate.
Conclusion: A Call to Action
The 2023 Global Citizen Festival brought together an exceptional lineup of musicians, speakers, and advocates to inspire positive change. Through the universal language of music and the power of collective action, the festival reignited the spirit of activism and called upon individuals and governments worldwide to work together for a better future.
It is our responsibility, as global citizens, to continue the momentum generated by this event. Let us not confine our commitment to social change to a single night but carry it forward into our daily lives. By engaging in activism, supporting relevant causes, and advocating for a more just and compassionate world, we can make a lasting and meaningful impact on the issues that matter most.
Concert–2023GlobalCitizenFestival,UnitingtheWorld,CentralPark,MusicFestival,GlobalEvents,SocialActivism,Concert,LivePerformance,Philanthropy,GlobalIssues,SustainableDevelopment,Advocacy,CulturalExchange,CommunityEngagement,InternationalCollaboration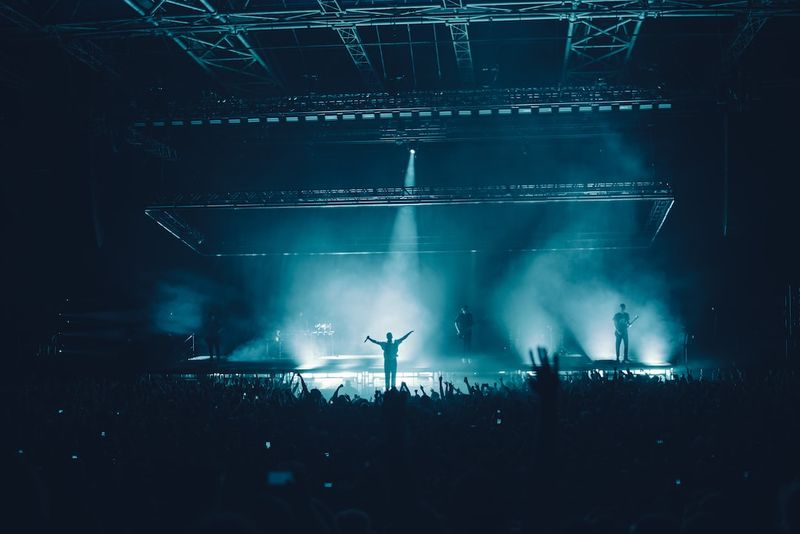 << photo by Sebastian Ervi >>
The image is for illustrative purposes only and does not depict the actual situation.
You might want to read !