Editorial: Coco Gauff's Historic Victory at the U.S. Open
A Triumph Against Doubt and Expectations
In a stunning display of talent, determination, and resilience, Coco Gauff, at the age of 19, has secured her first Grand Slam title by defeating Aryna Sabalenka in the women's singles final of the U.S. Open. Gauff's victory is not only a remarkable achievement for a teenager but also a triumph against doubt and outsized expectations.
From the moment Gauff burst onto the scene at the age of 15, becoming the youngest qualifier in Wimbledon history and reaching the fourth round in her Grand Slam debut, the tennis world has been captivated by her potential. But with such high expectations, there were bound to be setbacks along the way. Gauff experienced a step back at last year's French Open, finishing as the runner-up, and a disappointing exit in the first round at this year's Wimbledon. Nevertheless, she persevered, working tirelessly with a new coaching pair and winning 18 of her last 19 contests.
A Symbol of Inspiration and Progress
Gauff's victory at the U.S. Open is not only a personal achievement but also a symbol of inspiration and progress for women's tennis. She is the first American teenager to win the country's major tennis tournament since Serena Williams in 1999. Gauff's rise to prominence has been marked by admiration from fans and famous figures alike, with former President Barack Obama sending a congratulatory note via social media.
The significance of Gauff's victory also extends to the history of equal prize money in tennis. This year marks the 50th anniversary of the 1973 U.S. Open, the first major sports event to pay women and men equal prize money. Billie Jean King, the pioneer who led that effort, was present to witness Gauff's historic win and was thanked by Gauff during her post-match speech.
The Power of Grace and Determination
In her victory speech, Gauff thanked those who had doubted her and fueled her fire. With grace and determination, she addressed the skeptics who believed she would not go any further after her previous tour titles, stating, "You were really adding gas to it, and now it's really burning so bright right now." Gauff's words not only demonstrate the strength of her character but also serve as a reminder to aspiring athletes and individuals facing doubt or skepticism in their own pursuits.
Gauff's path to success in the U.S. Open final was not an easy one. She faced the power and relentless shots of Sabalenka, who had been dominant throughout the tournament. However, Gauff's speed, intelligence, and instinctive court coverage allowed her to weather the storm and keep points alive. Her ability to stay focused, even after Sabalenka took a medical timeout, showcased her mental fortitude and maturity beyond her years.
Philosophical Discussion: Gauff's Victory and the Nature of Achievement
Gauff's victory at the U.S. Open raises intriguing questions about the nature of achievement and the role of age in determining success. At only 19 years old, Gauff has accomplished what many athletes dream of throughout their entire careers. Her achievement challenges traditional notions of what it means to be young and inexperienced in the world of professional sports.
Some may argue that Gauff's success at such a young age is a product of exceptional talent and natural ability. While this certainly plays a role, it is important to recognize the countless hours of practice, sacrifice, and dedication that Gauff has put into honing her skills. Her victory serves as a reminder that age should not limit our aspirations or potential for greatness.
Furthermore, Gauff's victory highlights the importance of perseverance and resilience in the face of setbacks and doubt. Despite encountering obstacles along the way, Gauff remained determined and committed to her goal. Her ability to bounce back and maintain her focus demonstrates the psychological strength necessary for success in any field.
Advice: Embracing Ambition and Overcoming Doubt
Gauff's journey to becoming a Grand Slam champion offers valuable lessons for individuals across various domains. Here are three key takeaways:
1. Embrace ambition:
Do not let age or societal expectations limit your ambitions. If you have a goal or dream, pursue it wholeheartedly, regardless of how young or inexperienced you may be. Gauff's success is a testament to the power of ambition and the potential for greatness at any age.
2. Embrace setbacks:
Obstacles and setbacks are a natural part of any journey towards achievement. Instead of being discouraged by failures or doubts, use them as fuel to propel yourself forward. Gauff's ability to learn from previous defeats and come back stronger is a valuable lesson in perseverance and resilience.
3. Embrace support:
Gauff's victory was not a solitary effort. She acknowledged the importance of her family, coaches, and mentors in her success. Surround yourself with a support network that believes in your potential and can provide guidance and encouragement when faced with challenges.
As we celebrate Gauff's historic victory at the U.S. Open, let it serve as a reminder that age should never be a barrier to achievement. With ambition, resilience, and support, anyone has the potential to make a lasting impact in their chosen field.
Tennis-cocogauff,historicvictory,phenomenaltriumph,u.s.open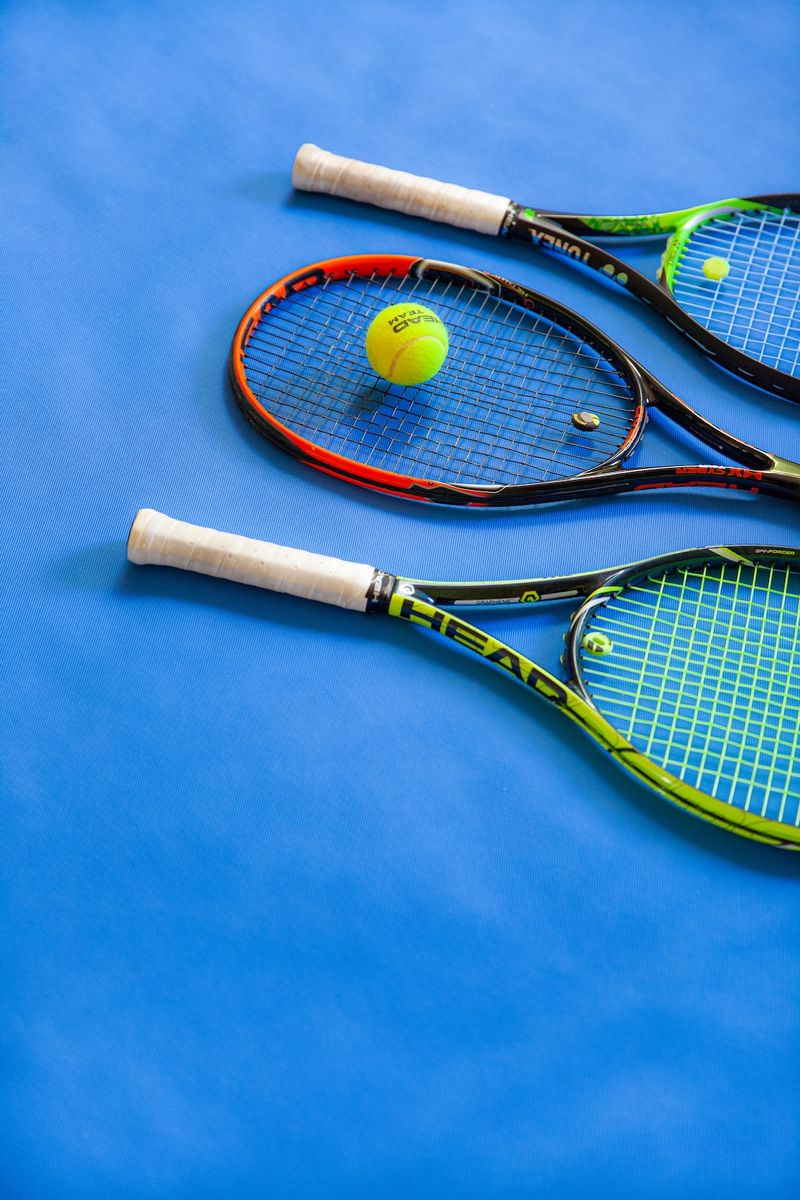 << photo by Alicja Gancarz >>
The image is for illustrative purposes only and does not depict the actual situation.
You might want to read !