Halftime Report: Tennessee vs. Austin Peay
In what was anticipated to be a dominant performance by the Tennessee Volunteers, the first half of their game against Austin Peay has left many fans and analysts scratching their heads. The usually explosive Tennessee offense has struggled to find its rhythm, and quarterback Joe Milton III has been particularly off-target. However, credit must be given to Austin Peay, who have come out prepared and have been resilient in their approach.
Tennessee's Offensive Struggles
One of the main reasons for Tennessee's lackluster performance thus far has been the underwhelming play of Joe Milton III. The quarterback has missed several routine throws and has failed to display the confidence and accuracy that fans have come to expect from him. Additionally, there have been a few drops by Tennessee's receivers, further compounding their offensive woes.
Austin Peay's defense deserves commendation for their impressive performance in the first half. They have maintained a physical edge over Tennessee, disrupting their offensive rhythm and keeping them on their toes. Tennessee has been unable to establish control of the game, which is a departure from their usual dominance.
Defensive Resilience
While the offense has struggled, the Tennessee defense has played admirably. Although they have given up some points, this can be attributed to the fact that they have been on the field for extended periods due to Austin Peay's ball control strategy. Despite the challenge, the Tennessee defense has fought hard and displayed resilience, preventing Austin Peay from gaining a significant advantage.
The Need to Open Up the Playbook
To turn the tide in the second half, Tennessee must take risks and open up their playbook. They have been overly conservative in their play calling, relying heavily on screens to the boundary and neglecting to run consecutive passing concepts. This approach limits their offensive potential and fails to utilize Joe Milton III's abilities to the fullest.
Coach Josh Heupel must instill trust in Milton and allow him to take charge of the offense. By diversifying their play calling and providing Milton with more opportunities to make plays, they can begin to regain control of the game and restore confidence in their offensive capabilities.
The Second Half: A Crucial Turning Point
As the teams head into the second half, the outcome of this game hangs in the balance. Tennessee, a team known for its resilience and ability to make adjustments, has an opportunity to redeem themselves and salvage a victory against a determined Austin Peay team.
The halftime break provides a crucial moment for the coaching staff to regroup and make necessary adjustments to their game plan. Coach Heupel must rally his team, emphasizing the need for stronger execution and more aggressive offensive play. The Volunteers need to rally behind their quarterback and trust in their own abilities to overcome the challenges they have faced in the first half.
Looking Ahead: Lessons Learned
Regardless of the outcome of this particular game, it is important for Tennessee to reflect on the lessons learned. Every game provides an opportunity for growth and improvement, and this matchup against Austin Peay is no exception.
The Importance of Preparedness
Austin Peay's strong start serves as a reminder that no opponent should be underestimated. Tennessee must approach every game with the same level of preparation and focus, regardless of their perceived level of competition. Complacency can quickly lead to a downfall, and the Vols must ensure they are mentally and physically prepared for any challenge that comes their way.
The Need for Adaptability
Successful teams exhibit the ability to adapt and make necessary adjustments. This game has highlighted the importance of flexibility in play calling and the need to adapt to the flow of the game. Tennessee must be willing to step outside of their comfort zone and take calculated risks when necessary.
Building Resilience
A game like this can test a team's resilience and character. Tennessee must use this experience as an opportunity to grow stronger and develop a mindset of overcoming adversity. A resilient team can bounce back from setbacks and use them as fuel for improvement.
Conclusion: A Second Half to Remember
As the second half of the game unfolds, all eyes will be on Tennessee as they attempt to rally and regain control. The outcome of this game will not only determine the immediate result but also serve as a test of the team's character and ability to adapt. It is a moment for the players to prove their mettle and for the coaching staff to inspire and guide them towards success.
Regardless of the final score, Tennessee must learn from this experience and use it as a stepping stone towards continued growth and improvement. Every game, no matter the opponent, offers an opportunity to learn and evolve. It is through these challenges that true champions are forged.
Football–sports,football,Tennessee,AustinPeay,halftimeanalysis,matchupanalysis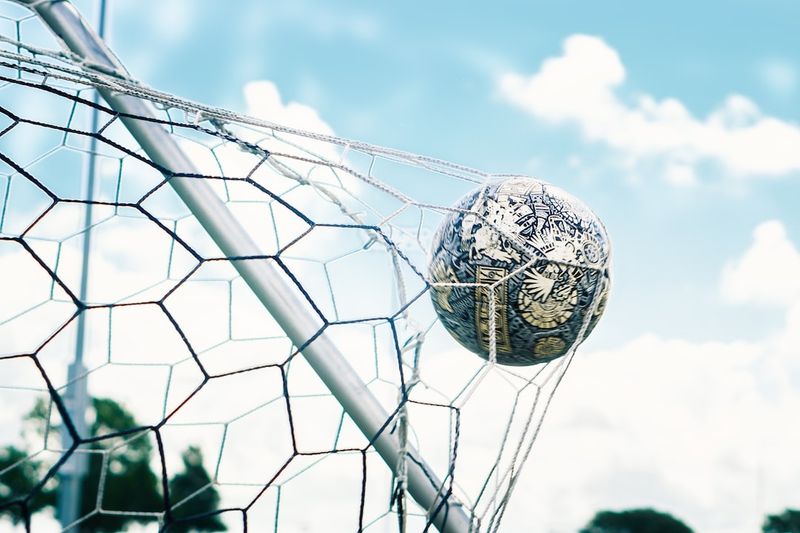 << photo by Chaos Soccer Gear >>
The image is for illustrative purposes only and does not depict the actual situation.
You might want to read !