< h2 >Eagles vs
Commanders
Prediction
: Analyzing the Matchup and Making NFL Week 8 Picks< /h2 >
< h3 >Introduction< /h3 >
The Philadelphia Eagles will take on the Washington Commanders in Week 8 of the 2023 NFL season. The Eagles have been off to an impressive start with a 6-1 record, leading the NFC. The Commanders, on the other hand, sit at 3-4, coming off a loss to the New York Giants. The Eagles have already defeated the Commanders earlier this season in a thrilling overtime victory.
< h3 >The Dominance of A.J. Brown and Jalen Hurts< /h3 >
One of the key factors in the Eagles' success has been the outstanding performance of wide receiver A.J. Brown. Brown has been on fire recently, with five consecutive games of 125 yards or more receiving. In their previous matchup against the Commanders, Brown had a monster game, catching nine passes for 175 yards and two touchdowns. Last week, he continued his dominance with 10 receptions for 137 yards and a touchdown against the Dolphins. Brown's presence on the field poses a significant threat to Washington's defense.
Quarterback Jalen Hurts has been a crucial part of the Eagles' offensive success. Although his play hasn't been as elite as last year, Hurts has still been productive. Through seven games, he has completed 67.2% of his passes for 1,821 yards with nine touchdowns and eight interceptions. Hurts also excels on the ground, scoring six rushing touchdowns. Despite some inconsistencies, Hurts is currently a top-three MVP betting choice. His ability to connect with Brown and utilize the "Brotherly Shove" technique has been a key element of the Eagles' offensive strategy.
< h3 >Mixed Results for the Commanders< /h3 >
The Commanders' decision to start quarterback Sam Howell in his second year has produced mixed results. Howell has completed 65.2% of his passes, throwing for 1,749 yards with nine touchdowns and seven interceptions. However, his most concerning statistic is the number of sacks he has taken, being sacked a league-leading 40 times in just seven games. In their previous matchup against the Eagles, Howell was sacked five times, which significantly impacted Washington's offensive momentum.
Wide receiver Terry McLaurin, the Commanders' top target, had a slow start to the season but has recently found his groove. McLaurin has recorded more than 80 yards receiving in three of his last four games, including a six-catch, 90-yard performance last week. With 37 catches for 432 yards, McLaurin is on pace for another 1,000-yard season. However, he will need to increase his touchdown production to provide a more substantial impact for the Commanders' passing game.
< h3 >Analysis and Prediction< /h3 >
Considering the Eagles' dominant start to the season and the Commanders' struggles, it seems likely that Philadelphia will continue their winning streak. The model at SportsLine has simulated this matchup 10,000 times and has leaned towards the Over on the point total, as well as one side of the spread hitting well over 50% of the time.
While anything can happen in the NFL, it is reasonable to expect the Eagles to cover the spread and secure another victory. The combination of A.J. Brown's unstoppable performance and Jalen Hurts' dual-threat ability should pose significant challenges for the Commanders' defense.
< h3 >Editorial and Philosophical Discussion< /h3 >
Beyond the game analysis, it is interesting to reflect on the nature of sports predictions and betting. The proliferation of computer simulation models, such as the one used by SportsLine, highlights the growing influence of analytics and data-driven decision-making in the sports world. These models have proven to be quite successful, consistently outperforming human experts in predicting game outcomes.
However, there is a philosophical question worth considering. Can a simulation truly capture the complexities and unpredictability of human performance? While these models provide valuable insights and increase the likelihood of making accurate predictions, they do not account for emotional factors, unforeseen circumstances, or the significance of individual moments in a game. The beauty of sports lies in its ability to surprise us and defy statistical expectations.
< h4 >Advice for Bettors< /h4 >
For those interested in betting on the Eagles vs. Commanders game, it is essential to consider a variety of factors beyond statistical analysis. While the SportsLine model may offer valuable guidance, it is important to remember that no prediction is foolproof.
Analyzing the teams' recent performances, key player matchups, and coaching strategies can provide a more comprehensive understanding of the game. Additionally, keeping an eye on injury reports, weather conditions, and any other relevant external factors will aid in making informed betting decisions.
Ultimately, betting on sports should be seen as a form of entertainment and not a guaranteed path to financial gain. It is crucial to approach betting with a responsible attitude, setting limits and understanding that outcomes are never certain.
< h3 >Conclusion< /h3 >
As the Eagles and Commanders prepare to face off in Week 8, the odds heavily favor Philadelphia. The dominant performances of A.J. Brown and Jalen Hurts, combined with the Commanders' struggles, make it likely that the Eagles will secure another victory. Nonetheless, the unpredictable nature of sports should always be kept in mind when making predictions or placing bets.
Football–sports,football,2023Eagles,Commanders,battle,prediction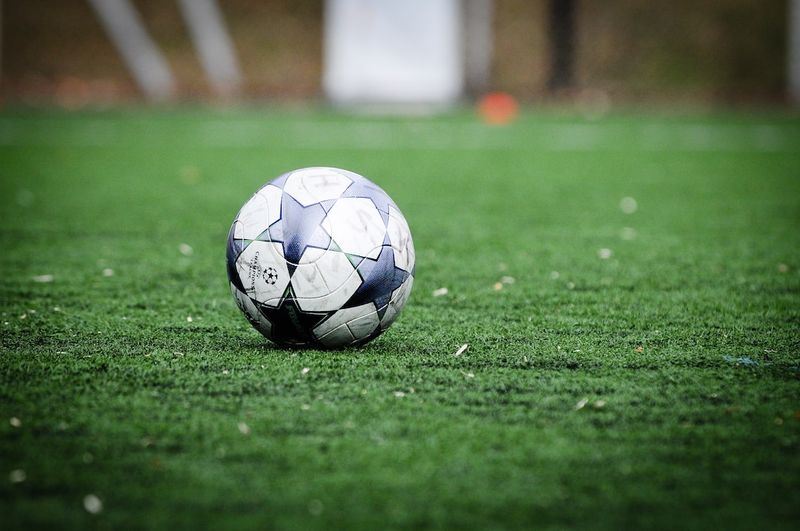 << photo by Daniel Norin >>
The image is for illustrative purposes only and does not depict the actual situation.
You might want to read !