Clemson Football: NC State's Three Biggest Threats
Introduction
In the upcoming matchup between Clemson Tigers and N.C. State, while the Wolfpack may not possess the most explosive offense in the ACC, they do have several players who could cause problems for Clemson. This report will analyze the three key players on the Wolfpack roster that Clemson should keep a close eye on: quarterback MJ Morris, wide receiver Kevin Concepcion, and linebacker Payton Wilson.
MJ Morris: A Potential Gamebreaker
MJ Morris, N.C. State's quarterback, may not have impressive passing statistics on the surface, but his potential as a gamebreaker cannot be understated. Having only started two games this season, Morris has already shown promise. With 458 passing yards and 4 touchdowns under his belt, the young four-star recruit from Carrollton, Georgia, has proven his ability to lead the Wolfpack's offense. While his statistics may not stand out, his adaptability and presence on the field make him a player to watch out for. Morris possesses the potential to disrupt Clemson's defensive strategies and could be a determining factor in N.C. State's offensive success.
Kevin Concepcion: The Sensational Freshman
Kevin Concepcion, N.C. State's standout wide receiver, is a force to be reckoned with in the passing game. With 37 catches for 410 yards and 4 touchdowns, Concepcion has been the go-to target for the Wolfpack. Averaging 11.1 yards per catch, he has consistently displayed his ability to make big plays. What makes Concepcion particularly dangerous is that he has more than double the yards, touchdowns, and catches of any other receiver on the team. His explosiveness and reliable hands make him a constant threat to the Clemson Tigers' secondary. If there's a game-changing play to be made through the air, Concepcion is the player most likely to deliver.
Payton Wilson: The Defensive Leader
On the defensive side of the ball, linebacker Payton Wilson shines as one of N.C. State's standout players. With 81 total tackles, 4 sacks, 1 interception, 3 pass deflections, and 2 fumble recoveries, Wilson has consistently made an impact. Not only does he lead the team in total tackles by a wide margin, but he also leads the team in pass deflections and fumble recoveries. Wilson's versatility and leadership qualities make him a player who can disrupt Clemson's offensive rhythm. With his ability to create turnovers and make big plays, he will be a crucial player to contain for Clemson's offense.
Philosophical Discussion: The Impact of Individual Players on Team Performance
This analysis of N.C. State's three key players demonstrates the impact that individual athletes can have on the overall performance of a team. While N.C. State's offense may not be the most explosive in the ACC, the presence of game-changing players like MJ Morris and Kevin Concepcion can shift the balance of power in any given game. In football, it often takes just one exceptional play or a moment of brilliance from an individual athlete to change the course of a game. These players serve as reminders of the unpredictable nature of sports and the importance of recognizing the potential each player possesses.
Editorial: The Importance of Preparation
As the Clemson Tigers prepare to face N.C. State, the coaching staff and players must be aware of the threats posed by MJ Morris, Kevin Concepcion, and Payton Wilson. To mitigate their impact, an effective game plan should be implemented. The defense must focus on containing Morris, denying him opportunities to showcase his game-breaking potential. The secondary should pay close attention to Concepcion, ensuring they have a solid game plan to limit his big-play ability. On the offensive side, Clemson must take precautions to neutralize the impact of Payton Wilson, whether through double-teams or creative play-calling. Preparation is key, and the coaching staff should use this analysis as a guide to develop strategies that exploit N.C. State's weaknesses while neutralizing their key threats.
Conclusion
In the upcoming clash between Clemson Tigers and N.C. State, the Wolfpack's three key players, MJ Morris, Kevin Concepcion, and Payton Wilson, have the potential to cause problems for Clemson. While N.C. State may not have the most explosive offense in the ACC, the individual brilliance of these players cannot be ignored. Clemson's coaching staff and players must adapt their strategies and game plans to counter the strengths of these players effectively. By recognizing the potential impact of individual athletes and thoroughly preparing for their specific threats, Clemson can navigate the challenges posed by N.C. State and aim for victory in this highly-anticipated matchup.
Football.-nc-state,clemson-football,threats,college-football,analysis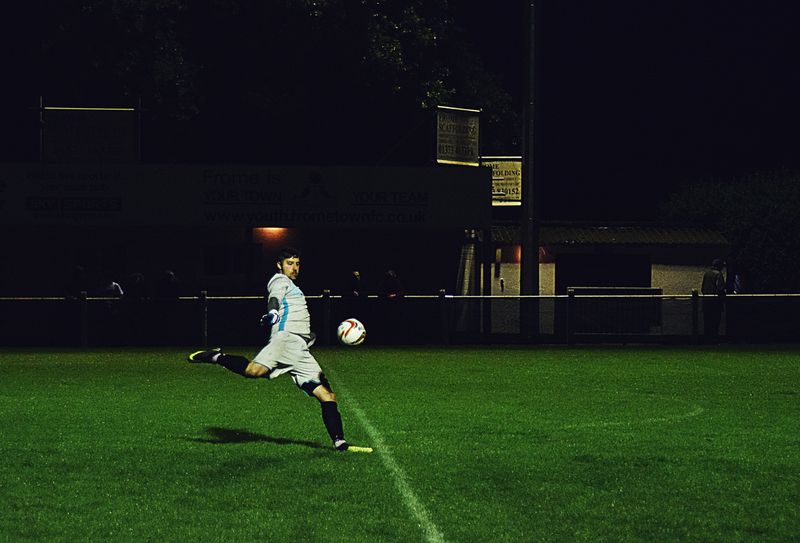 << photo by Zac Frith >>
The image is for illustrative purposes only and does not depict the actual situation.
You might want to read !