Tyson Fury vs. Francis Ngannou: An Unusual Clash of Boxing and MMA
Introduction
On October 28th, boxing fans will witness a unique matchup between Tyson Fury, one of boxing's biggest stars, and Francis Ngannou, a former UFC champion. What makes this fight particularly intriguing is that Ngannou has never boxed professionally before. However, his devastating one-punch power has caught the attention of trainers and analysts alike, leading some to believe that he has a chance to pull off one of the biggest upsets in boxing history. In this report, we will delve into the odds, predictions, and expert analysis surrounding this unusual clash between boxing and mixed martial arts (MMA).
The Odds and Expert Analysis
According to the latest Tyson Fury vs. Francis Ngannou odds, Fury is a heavy favorite at -2,000 (risk $2,000 to win $100), while Ngannou returns a price of +1080. The over/under for total rounds finished is set at 4.5, with the Under listed at +122 and the Over offered at -156.
Boxing expert Peter Kahn, who has an impressive track record of 44-13 on his last 57 SportsLine boxing picks, has analyzed the matchup and provided his predictions. Kahn believes that the fight will go over 4.5 rounds and has made specific predictions regarding the method of victory and the money-line.
Teddy Atlas, a renowned former trainer of boxing champions, has also expressed his support for Ngannou. Atlas, considered one of the preeminent analysts in the sport, has praised Ngannou's power, movement, and natural boxing instincts. Atlas trained Ngannou for a day in Las Vegas and was impressed with his ability to absorb new techniques quickly.
Philosophical Discussion: Boxing vs. MMA
The matchup between Tyson Fury and Francis Ngannou raises interesting philosophical questions about the relationship between boxing and MMA. Boxing, with its long history and refined techniques, has traditionally been considered the pinnacle of combat sports. MMA, on the other hand, combines multiple disciplines, including boxing, grappling, and martial arts, to create a more versatile and unpredictable style of fighting.
Ngannou's transition from the octagon to the boxing ring challenges the boundaries between these two combat sports. It highlights the growing recognition of MMA fighters' skill sets and raises questions about the effectiveness of specialized training in a single discipline. Can a fighter known for his devastating power in MMA translate that success to a pure boxing match against a skilled and experienced boxer like Fury?
Editorial: The Showmanship Factor
Both Fury and Ngannou bring their unique showmanship to the ring. Fury, known for his extravagant ring entrances, taunting of opponents during fights, and engaging interviews, sees this fight as an opportunity to put on a display of power punching against an opponent who was feared in MMA for his knockout power.
The spectacle of their contrasting personalities adds an extra layer of excitement and intrigue to the bout. Fury's showmanship draws attention to the entertainment aspect of boxing and its ability to captivate audiences beyond purely sporting competition. This matchup between Fury and Ngannou represents a clash of not only boxing and MMA styles but also their respective cultures and fan bases.
Advice: Proceed with Caution
Given the unpredictability of this matchup and the unfamiliarity of Ngannou with professional boxing, it is essential to approach betting or predictions with caution. While Ngannou's power may pose a threat, Fury's experience, skills, and reputation as one of boxing's biggest stars make him the clear favorite.
It is important to consider the expert analysis and predictions, but ultimately, the outcome of this unique clash will be decided in the ring. Whether it becomes a historic upset or a showcase of Fury's boxing prowess, fans and analysts will surely be talking about this matchup for years to come.
In conclusion, the Tyson Fury vs. Francis Ngannou fight represents an intersection of boxing and MMA, creating a matchup that fascinates and challenges the traditional boundaries of combat sports. As spectators, let's appreciate the excitement, showmanship, and skill that these fighters bring to the ring, while approaching predictions and betting with a balanced perspective.
Boxing–wordpress,sports,boxing,MMA,TysonFury,FrancisNgannou,matchanalysis,heavyweight,combatsports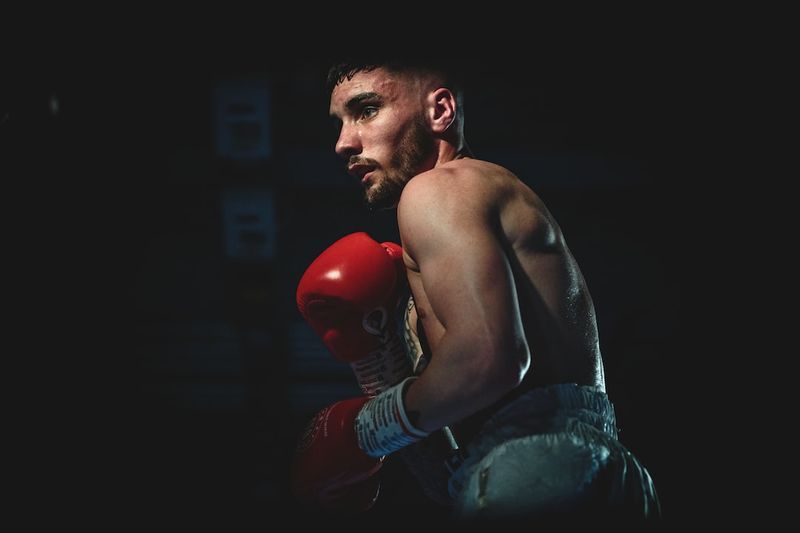 << photo by Chris Kendall >>
The image is for illustrative purposes only and does not depict the actual situation.
You might want to read !