Hydrogen Mitsubishi Power delivers first shipment for ACES Delta clean hydrogen hub
Introduction
Mitsubishi Power has recently delivered the first shipment of major equipment for its Hydaptive integrated hydrogen production plant, a crucial part of the Advanced Clean Energy Storage (ACES) Delta Hub in Delta, Utah. The ACES Delta Hub aims to be a large-scale clean hydrogen facility that will produce, store, and deliver green hydrogen to the western United States. The Hydaptive package, designed to enhance the grid-balancing services of existing power plants using renewable energy through electrolysis, integrates a hydrogen and natural gas-fueled gas turbine power plant and electrolysis technology for green hydrogen production.
The Hydaptive Package
The Hydaptive package is a cutting-edge technology that allows for near-instantaneous power balancing, improving the flexibility of gas turbine power plants and extending their asset life. It utilizes 100% renewable power for electrolysis, splitting water into hydrogen and oxygen, resulting in the production of green hydrogen. This green hydrogen is then stored onsite for future use.
Enhancing Grid-Balancing Services
The integration of the Hydaptive package with existing power plants enhances their ability to ramp up or down their output, providing crucial grid-balancing services. This is achieved by using the green hydrogen produced through electrolysis, which can be used as an immediate power balancing resource. The Hydaptive package not only improves the operational flexibility of gas turbine power plants but also contributes to the integration of renewable energy sources into the grid, ensuring stability and reliability.
Flexibility and Asset Life Extension
One of the significant advantages of the Hydaptive package is its compatibility with both new gas turbine power plants and retrofitting of existing plants. By implementing this technology, power plant operators can enhance the flexibility and operational capabilities of their assets. This not only future-proofs the power plants for the integration of renewable energy sources but also extends the lifespan of these assets, resulting in a more sustainable and cost-effective energy system.
ACES Delta Hub
The ACES Delta Hub, a joint project led by Mitsubishi Power Americas and Chevron U.S.A. Inc.'s New Energies Company, is a significant initiative in the production, storage, and delivery of green hydrogen to the western United States. The hub's primary goal is to convert renewable energy into green hydrogen and store it for use in various applications.
Large-Scale Clean Hydrogen Production
Once completed, the ACES Delta Hub will have the capacity to produce nearly double the annual production levels of clean hydrogen globally. The hub will initially convert 220 MW of renewable energy into nearly 100 metric tons per day of green hydrogen. Two massive salt caverns, with a storage capacity of over 300 GWh of dispatchable clean energy, will serve as storage facilities for the green hydrogen.
Connectivity and End-Use
In addition to production and storage, the ACES Delta Hub emphasizes connectivity and end-use of green hydrogen. A pipeline will be established to supply hydrogen to the nearby Intermountain Power Agency's "IPP Renewed" power plant, which aims to achieve seasonal, dispatchable renewable energy storage. Mitsubishi Power's J-series gas turbines will be used in this project, gradually transitioning to up to 100 percent hydrogen by 2045 or sooner. With a combined capacity of 840 MW, these turbines will generate electricity while utilizing clean hydrogen as a fuel source.
Federal Hydrogen Hub Funding
It is noteworthy that the ACES Delta Hub did not receive funding from the $7 billion federal hydrogen hub funding initiated by the Department of Energy (DOE), known as the Infrastructure Investment and Jobs Act (IIJA). The IIJA funding supports the establishment of seven hydrogen hubs across the United States to develop a national network of clean hydrogen producers, consumers, and infrastructure. Although ACES Delta Hub was excluded from this funding, it remains a crucial initiative that will contribute to the advancement of clean hydrogen technology and its integration into the western U.S. energy landscape.
Conclusion and Outlook
The delivery of major equipment by Mitsubishi Power for the ACES Delta Hub marks an essential step towards the realization of a large-scale clean hydrogen facility in Delta, Utah. The Hydaptive package's integration of green hydrogen production and gas turbine power plants offers enhanced grid-balancing services, flexibility, and asset life extension. The ACES Delta Hub, with its significant clean hydrogen production capacity and storage facilities, will play a vital role in the western United States' transition towards renewable energy sources.
While the exclusion of the ACES Delta Hub from federal funding is remarkable, it illustrates the need for continued private and public sector investment in clean hydrogen infrastructure. As the global community strives to reduce greenhouse gas emissions and combat climate change, clean hydrogen will be a key element in decarbonizing sectors such as transportation, industry, and power generation. Continued support and investment in initiatives like the ACES Delta Hub will accelerate the adoption and deployment of clean hydrogen technologies, creating a more sustainable and resilient energy future.
Shipping-mitsubishipower,acesdeltacleaninitiative,shipmentdelivery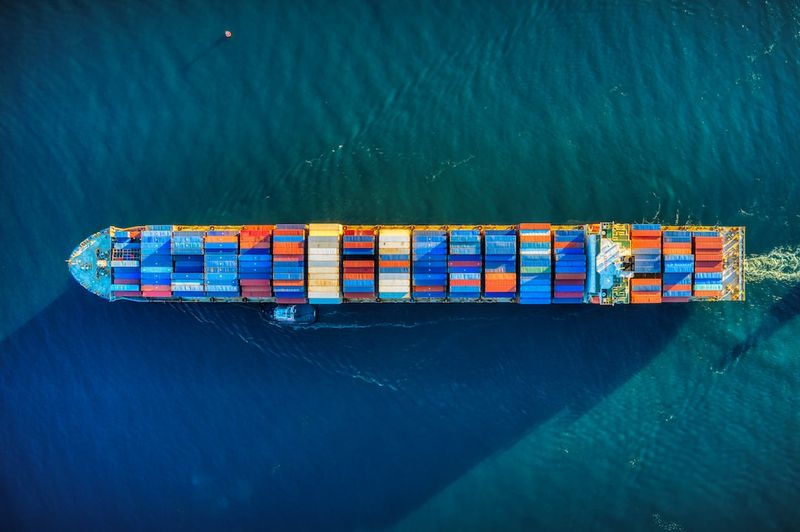 << photo by Venti Views >>
The image is for illustrative purposes only and does not depict the actual situation.
You might want to read !