Lakers' LeBron James positioned to break several NBA records during 2023-24 season
Record-breaking season in 2022-23
LeBron James, the Los Angeles Lakers star, had a remarkable 2022-23 season where he surpassed Kareem Abdul-Jabbar's all-time scoring record. As the 2023-24 campaign commences, James has an opportunity to break several other records throughout the season. This season, in his 21st year in the NBA, James has the potential to set new career records for minutes played, games played, attempted field goals, and missed field goals.
Possibility of breaking multiple records
At the moment, James already holds the playoff records for both minutes played and games played. However, this season he has a chance to break the regular season and playoffs records for minutes played and games played. Currently, Kareem Abdul-Jabbar holds the all-time records with 66,297 minutes played in 1,797 games. James would need to log 550 minutes and 94 games to surpass these records, which seems achievable considering his past performance.
Pursuit of Abdul-Jabbar's records
In addition to the minutes played and games played records, James also has the opportunity to surpass Abdul-Jabbar's record for attempted field goals in the regular season. Abdul-Jabbar currently holds the record with 28,307 attempts, and James needs just 263 more to shatter that record. Furthermore, James will also surpass Kobe Bryant's career record of 14,481 missed field goals with only 589 more to his credit. During the previous season, James missed 610 of his 1,219 field goal attempts, indicating that this record is well within reach.
Other milestones within reach
Aside from these specific records, James is closing in on several other noteworthy milestones. He is just 1,348 points away from reaching the 40,000 career points mark, a remarkable achievement that only a few players in NBA history have accomplished. Additionally, he is nearing other significant milestones, including 580 assists away from 11,000 for his career and 333 rebounds away from 11,000 for his career.
James is also on the verge of moving up the all-time lists for free throw attempts and made free throws. He is only 252 free-throw attempts away from surpassing Shaquille O'Neal for third place and needs 291 made free throws to overtake Kobe Bryant for third place on the all-time list. Finally, he is 121 steals away from seventh place on the all-time list, currently held by Scottie Pippen.
Cementing a legacy
With each passing season, LeBron James continues to cement his status as one of the greatest players to ever grace the NBA. His consistent performance at an elite level, combined with his durability and longevity, has positioned him to break numerous records. James' pursuit of these milestones serves as a testament to his dedication, skill, and his impact on the game of basketball.
Editorial: The significance of LeBron James' record-breaking pursuit
LeBron James has always been more than just a basketball player. His impact transcends the court, and his pursuit of records illustrates his commitment to leaving a lasting legacy in the sport. Breaking records is a representation of the sheer hard work and dedication that James has put into his craft over the years. It also showcases his ability to consistently perform at an outstanding level for an extended period.
Furthermore, his success goes beyond personal achievements. By surpassing legendary players like Kareem Abdul-Jabbar and Kobe Bryant, James pays homage to the history and greatness of those who came before him. These records serve as tangible evidence of his contribution to the history of the game and his ability to push the boundaries of what is possible.
James' pursuit of these records also ignites debates about the nature of legacies and what it means to be considered one of the greatest in a particular field. Records highlight statistical achievements, but they are also a representation of the impact a player has had on the game itself. The discussion becomes about more than just numbers; it delves into the essence of what makes a player truly remarkable.
Advice: Appreciating the journey and embracing greatness
As fans and observers, it is crucial to appreciate the journey that LeBron James has taken and continues to embark on. The pursuit of records is not solely about the final result; it is about the dedication, perseverance, and countless hours spent perfecting one's craft.
By witnessing James' record-breaking potential, we are fortunate to witness basketball history in the making. As spectators, we should embrace the greatness that we are witnessing and savor each moment. It is a beautiful testament to the human capacity for growth, achievement, and the pursuit of excellence.
Ultimately, the significance lies beyond the records themselves. LeBron James' record-breaking journey inspires all individuals, regardless of their field, to push their limits, challenge the status quo, and leave a lasting impact. The pursuit of greatness is universal, and James serves as a shining example of what can be achieved through unwavering determination.
Basketball-lebron-james,nba,records,legacy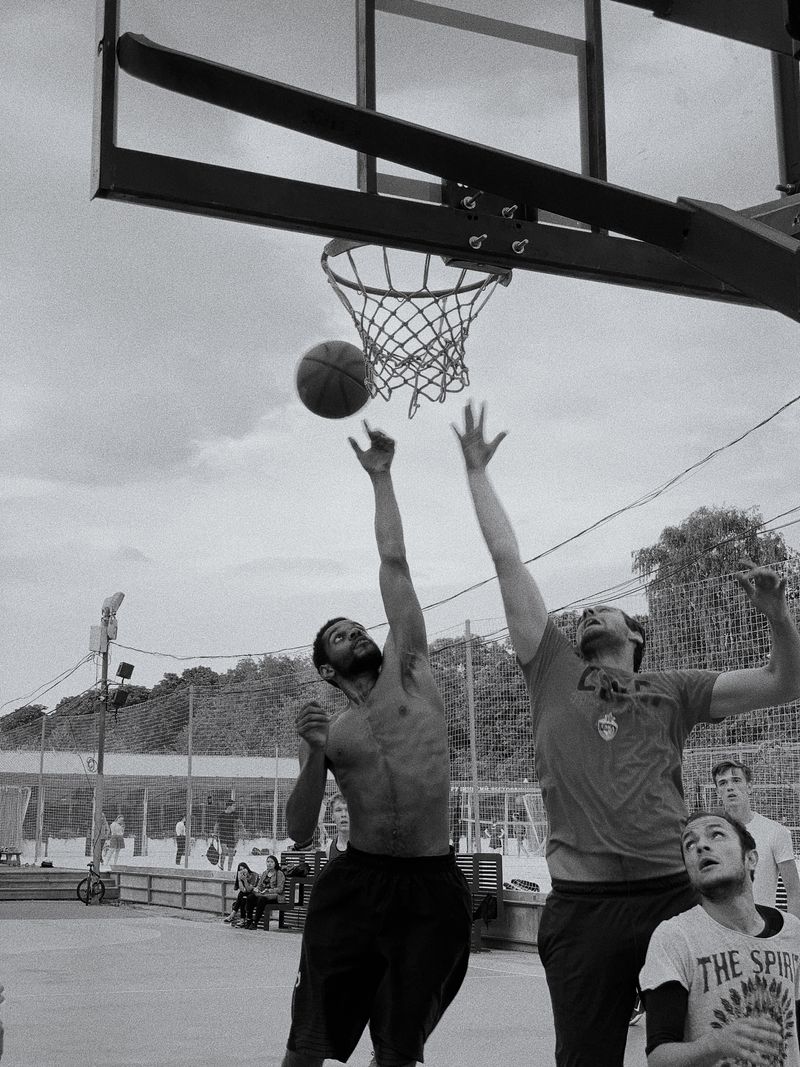 << photo by Maxim Shklyaev >>
The image is for illustrative purposes only and does not depict the actual situation.
You might want to read !