Cybertruck Deliveries Set for Nov. 30, Tesla Stock Slides on Profit Miss and Manufacturing Pause at Mexico Plant
By
October 20, 2023
In a surprising turn of events, Tesla Inc. (TSLA) reported lower-than-expected profits for the third quarter, leading to an 8% drop in its stock price during early trading on Thursday. The company's adjusted earnings per share (EPS) came in at $0.66, missing the estimated $0.74, and its adjusted net income reached $2.3 billion, falling short of the expected $2.56 billion.
Analysts have attributed the decline in profitability to the anticipated downward pressure on margins resulting from Tesla's cost-cutting measures implemented late last year. The electric vehicle maker reported a gross margin of 17.9% for Q3, slightly below Wall Street's projected 18.0%. Despite this disappointment, revenue still climbed by 13% compared to the previous year, reaching $23.4 billion, although it came in below analysts' estimates of $24.06 billion.
The stock market reaction to Tesla's earnings miss was further intensified by the news of a temporary pause in production at the company's Mexico plant. This pause has raised concerns among investors about the company's ability to meet its production targets. However, Tesla remains confident in its goal of producing 1.8 million vehicles by the end of 2023.
Cybertruck Deliveries on Track
Despite the profit miss and manufacturing pause, Tesla CEO Elon Musk announced during the earnings call that Cybertruck deliveries are still on track for November 30 of this year. Musk also revealed that Tesla expects a production run rate of 250,000 Cybertruck units per year by 2025, although he acknowledged that the company would face "enormous challenges" in achieving this volume of production.
The Cybertruck, Tesla's highly anticipated all-electric pickup truck, has generated a significant amount of excitement among consumers and investors alike. The pilot production of the Cybertruck has already begun, and Tesla reported that its annual installed production capacity for the Cybertruck exceeds 125,000 units. Analyst Garrett Nelson from CFRA sees this as a positive sign for investors, as it reassures concerns about the ramp-up of this new model.
Downward Pressure on Stock Price
However, the optimism surrounding the Cybertruck and Tesla's production goals did not prevent analysts from lowering their price targets for Tesla's stock. Mark Delaney from Goldman Sachs reduced his price target to $235 from $265, citing concerns about the macro backdrop and the potential slow initial ramp-up of the Cybertruck.
Wedbush analyst Dan Ives also lowered his Tesla price target to $310 from $350, pointing to the ongoing uncertainty surrounding price cuts and its impact on the company's stock in the near-term.
A Philosophical Discussion
This recent setback for Tesla brings up an important philosophical question regarding the expectations and pressures faced by innovative companies in the market. It is challenging for companies like Tesla to consistently meet or exceed market projections, especially given the high anticipation and subsequent scrutiny that accompanies groundbreaking products like the Cybertruck.
While Tesla's profitability may have fallen short this quarter, it is important to remember that the company is at the forefront of the electric vehicle industry and continues to drive innovation in the market. The introduction of the Cybertruck and Tesla's commitment to producing 1.8 million vehicles by 2023 demonstrate the company's ambition and determination to shape the future of transportation.
Editorial and Advice
Investors should approach the current dip in Tesla's stock price with caution. While short-term concerns about profitability and manufacturing challenges are valid, it is crucial to evaluate the company's long-term prospects. Tesla's consistent focus on expanding its product lineup, investing in research and development, and establishing production facilities around the world indicates a commitment to growth and market dominance.
Furthermore, as global economic conditions evolve, it's understandable that Tesla would want to carefully assess the feasibility of its projects before proceeding full throttle. This caution is a responsible approach in a rapidly changing economic landscape.
Investors who believe in Tesla's long-term potential should consider the recent decline in stock price as a buying opportunity. As the demand for electric vehicles rises and Tesla continues to lead in this space, the company is well-positioned to capitalize on the future of sustainable transportation.
Ultimately, Tesla's journey towards success is not without bumps in the road. However, its pioneering efforts and ability to adapt to industry challenges have consistently positioned it as a trailblazer. As the world moves towards a greener future, Tesla's impact cannot be overlooked, and investors should weigh the company's potential for future growth and innovation against short-term setbacks.
Finance-Tesla,Stock,Plummets,Earnings,Disappointment,Manufacturing,Hiccups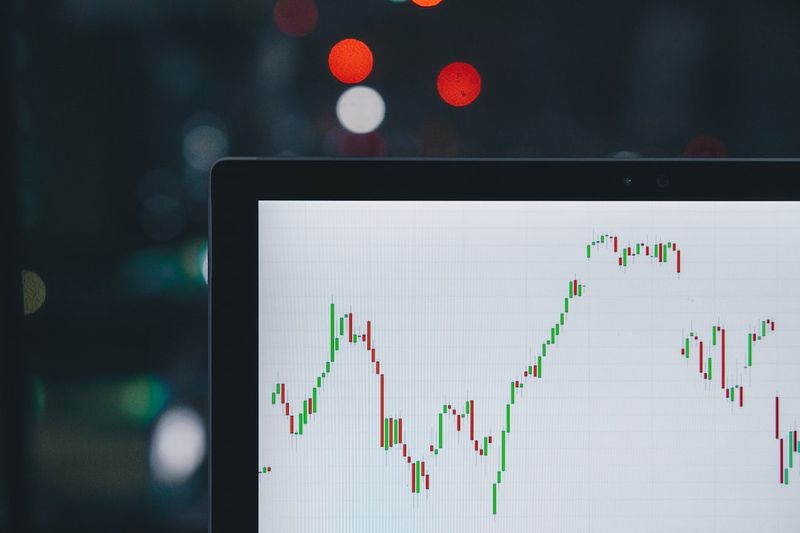 << photo by m. >>
The image is for illustrative purposes only and does not depict the actual situation.
You might want to read !