The Epic Showdown: KSI vs. Tommy Fury
The Background
Barbs have been exchanged, cake has been thrown, and a lawsuit has even been filed. The build-up to the highly-anticipated fight between KSI and Tommy Fury, as well as the clash between Logan Paul and Dillon Danis, has been anything but low-key. These non-traditional boxing matches, involving YouTubers and internet stars, have come a long way since they first gained traction as a form of entertainment in 2018.
The Rise of Non-Traditional Boxing
Boxing matches featuring non-traditional fighters have evolved into professional events, attracting global broadcasters and capturing the attention of global stars. What started as a one-off exercise in brand building and physical exertion has now become a viable career option. One of the pioneers of this movement is Olajide "KSI" Olatunji, a British gamer, vlogger, and rapper who transitioned from YouTube to professional boxing in 2019. KSI has an unblemished record after five fights and is also one of the founders of Misfits Boxing, the leading promoter in events involving YouTubers and fighters with large internet followings.
In this upcoming fight, KSI will face Tommy Fury, who comes from a boxing family and gained fame through his appearance on the British reality dating show "Love Island." Fury, the half-brother of heavyweight world champion Tyson Fury, has been making a name for himself in the boxing world. He recently achieved a breakthrough victory by defeating Jake Paul, Logan's younger brother, earlier this year in Saudi Arabia.
A Clash of Titans: Logan Paul vs. Dillon Danis
The second headline fight of the night features Logan Paul making his return to boxing, two years after his exhibition fight against Floyd Mayweather Jr. Paul, like KSI, gained fame through his online presence and has also ventured into the world of wrestling entertainment on WWE. His opponent, Dillon Danis, is a mixed martial artist known for his friendship with Conor McGregor and his involvement in a skirmish with Khabib Nurmagomedov at UFC 229.
The build-up to the fight between Paul and Danis has been years in the making, with tensions between the two reaching boiling point at times. A fight between Danis and Jake Paul had been previously discussed, but now it is Logan Paul who will step into the ring with the MMA fighter. The lead-up to the match has been marred by a lawsuit filed by Paul's fiancée, Nina Agdal, against Danis for posting digitally altered images, some of which were aimed at criticizing Agdal's past relationships.
Editorial: The Evolution of Boxing
The rise of non-traditional boxing matches has sparked debate about the legitimacy and future of the sport. Traditional boxing purists argue that these matches are nothing more than spectacles, lacking the skill and technical prowess of professional fighters. However, others see it as an opportunity to bring a new audience to the sport and create exciting matchups that captivate a wide range of viewers.
Some question whether these events are overshadowing the accomplishments of professional fighters who have dedicated their lives to the sport. They worry that the popularity of YouTubers and internet stars in the boxing world may undermine the achievements of professional boxers and the integrity of the sport itself.
On the other hand, proponents of non-traditional boxing argue that these events breathe new life into the sport, attracting a younger audience who may have never shown an interest in boxing otherwise. They see it as an opportunity to expand the reach of boxing and engage a wider fan base.
Advice for the Viewers
If you plan to watch "The Prime Card" featuring KSI vs. Tommy Fury and Logan Paul vs. Dillon Danis, here are some key details to keep in mind:
Date and Time:
The fight will take place on Saturday, October 14, at the AO Arena in Manchester, England. The event is scheduled to start at 7 p.m. local time (2 p.m. ET), with the main event starting approximately five hours later.
How to Watch:
The event will be exclusively broadcast worldwide on DAZN via its pay-per-view service. Make sure to check the availability in your region and ensure you have the necessary subscription or access to watch the matches.
The Fighters:
KSI, the British gamer turned professional boxer, will face Tommy Fury, the rising star from a boxing dynasty. In the other match, Logan Paul, known for his internet presence, will take on Dillon Danis, an MMA fighter with a controversial past.
The Debate:
As you watch the fights, it's worth considering the ongoing debate surrounding these non-traditional boxing matches. Reflect on the implications they have for the sport, the fighters involved, and the audience they attract.
Enjoy the Show:
Regardless of where you stand on the debate, sit back, relax, and enjoy the spectacle unfolding before you. These clashes between internet stars and athletes from various disciplines offer a unique blend of entertainment and athleticism that has captivated millions.
As the world of boxing continues to evolve, it is vital to appreciate its rich history while remaining open to new forms of engagement and entertainment. Whether you see these matches as an opportunity or a threat, they undeniably bring excitement and intrigue to the world of sports.
Boxing–wordpress,boxing,KSI,TommyFury,LoganPaul,DillonDanis,showdown,epic,guide,watching,spectacle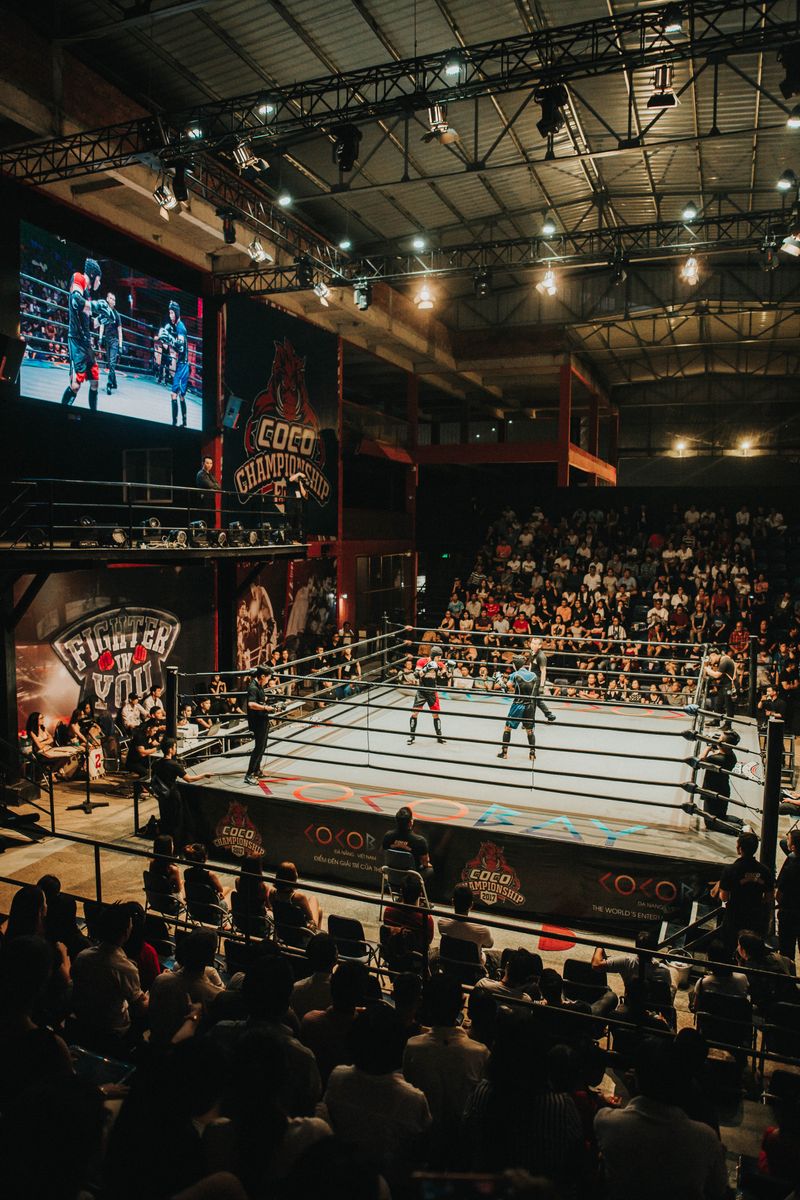 << photo by Coco Championship >>
The image is for illustrative purposes only and does not depict the actual situation.
You might want to read !