The Madrid Derby: Real Madrid vs. Atletico Madrid
Overview
Real Madrid seek to continue their winning streak as they face Atletico Madrid in a highly-anticipated Madrid Derby in the 2023-24 La Liga season. Real Madrid, currently sitting at the top of the La Liga table with a record of 5-0-0, have been in formidable form, winning their first five league matches and edging Union Berlin 1-0 in the Champions League group-stage opener. On the other hand, Atletico Madrid (2-1-1) suffered a 3-0 defeat to Valencia after starting the season with a three-game unbeaten streak. The clash between these two rival clubs is set to take place at Civitas Metropolitano at 3 p.m. ET.
Betting Odds and Analysis
According to the latest odds, Real Madrid are the favorites with a money line of +145, while Atletico Madrid are the underdogs at +160. A 90-minute draw is priced at +200, and the over/under for total goals scored is set at 2.5. These odds indicate that the match is expected to be closely contested.
Real Madrid's Strengths
Real Madrid's attack is spearheaded by newcomer Jude Bellingham, who has made an immediate impact with the club, scoring five goals in his first four matches. Bellingham's performances have helped supporters cope with the departure of long-time club legend Karim Benzema. Additionally, Real Madrid has a strong recent record against Atletico during league play, losing only once since February 2016. Winger Rodrygo and midfielder Federico Valverde, both of whom scored in their victory at Civitas Metropolitano last season, have continued to contribute to the team's success.
Atletico Madrid's Strengths
Despite their recent loss to Valencia, Atletico Madrid showcased their attacking prowess in their first three matches, outscoring their opponents 10-1. Striker Alvaro Morata, who had a successful campaign with Real Madrid in 2016-17, has been in good form, scoring three goals and proving to be a threat in the final third. The team is also hopeful to regain the services of Memphis Depay and Rodrigo De Paul, who missed the previous match due to injuries. Depay, in particular, has shown his goal-scoring ability with two goals already. Midfielder Marcos Llorente has also been impressive, scoring two goals in four games.
Editorial and Philosophical Discussion
The Madrid Derby is not just a clash between two football clubs, but a meeting of two distinct philosophies and playing styles. Real Madrid, the historically successful club, represents glitz and glamour, with a focus on star players and attacking football. Atletico Madrid, on the other hand, embodies resilience and defensive solidity, often prioritizing a strong defensive structure and counter-attacking football. This clash of ideologies adds an extra layer of intrigue and excitement to the fixture.
The rivalry between Real Madrid and Atletico Madrid goes beyond football. It is a representation of the cultural, social, and economic divide that exists within the Spanish capital. Real Madrid, located in the affluent district of Chamartin, is associated with wealth, opulence, and success. Atletico Madrid, situated in the working-class neighborhood of Vallecas, is seen as the club of the people, embodying determination, grit, and a never-say-die attitude. This clash is a battle for supremacy in the city, with both clubs competing for the hearts and minds of the people of Madrid.
Advice: Objectivity and Enjoyment
As fans and enthusiasts, it is important to approach this encounter with objectivity, recognizing and appreciating the distinct qualities that both clubs bring to the table. Real Madrid's attacking prowess and Atletico Madrid's defensive solidity create a fascinating contrast, showcasing the diversity of approaches within the game of football.
In terms of betting, it is always advisable to make informed decisions based on analysis and research. While the odds favor Real Madrid, it's important to consider the unpredictable nature of football and the potential for upsets. It's crucial to gamble responsibly and within one's means.
Above all, let us relish and enjoy the Madrid Derby for what it represents: a captivating clash of football ideologies, a celebration of the sport's rich history, and a showcase of talent and passion.
Football-wordpress,tags,MadridDerby,LaLiga,Supremacy,2023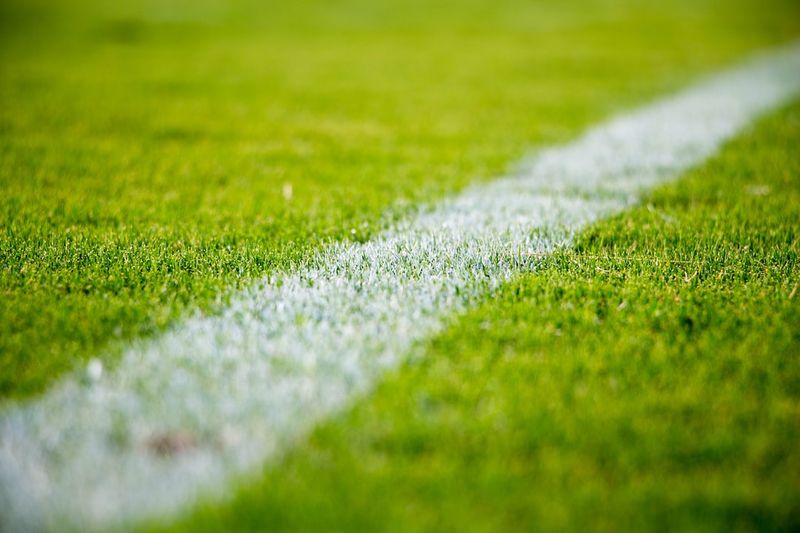 << photo by Sandro Schuh >>
The image is for illustrative purposes only and does not depict the actual situation.
You might want to read !