The Battle for the Boot: LSU vs. Arkansas Showdown
A Rivalry Renewed
On Saturday, September 23, the No. 12 LSU Tigers will face off against border foe and SEC West rival Arkansas Razorbacks in Baton Rouge, Louisiana. This highly anticipated matchup marks the 69th meeting between the two teams, with the iconic Golden Boot trophy up for grabs once again. Since its introduction in 1996, the Battle for the Boot has become a symbol of the historical rivalry between LSU and Arkansas.
LSU's Strong Start
After a tough loss to No. 4 Florida State in their season opener, LSU has bounced back with impressive wins against Grambling and Mississippi State, outscoring their opponents 113-24. Quarterback Jayden Daniels and wide receiver Malik Nabers were instrumental in the Tigers' victory over Mississippi State, connecting for 239 yards and two touchdowns through the air. Their performance earned them both the title of co-SEC Offensive Players of the Week. With momentum on their side, LSU will look to continue their success in SEC play.
Arkansas' Setback
Arkansas, on the other hand, is coming off a disappointing 38-31 loss to BYU. This defeat was their first setback of the young season after wins against Western Carolina and Kent State. Sam Pittman's squad will face a challenging stretch of conference games in the coming weeks, with matchups against LSU, Ole Miss, and Alabama. Despite their recent struggles, the Razorbacks remain a formidable opponent for LSU.
Key Players and Injuries
Both teams will have to contend with injuries to key players. Arkansas' star running back Raheim Sanders has missed the last two games due to a left knee injury sustained in the season opener. His status for the LSU game remains uncertain. Sanders' absence could significantly impact Arkansas' offensive strategy. On LSU's side, linebacker Omar Speights and edge rusher Ovie Oghoufo are both listed as "probable," providing some relief for the team. However, safety Greg Brooks underwent surgery to remove a brain tumor and is not expected to return until the end of the season.
The Clash of Strengths
One of the key storylines for this matchup will be the clash between LSU's rushing offense and Arkansas' stout run defense. LSU boasts the SEC's third-best rushing offense, averaging 192.7 yards per game on the ground. Quarterback Jayden Daniels, along with running backs Logan Diggs and Josh Williams, have all contributed over 100 rushing yards to the team's success. However, Arkansas' defense has been exceptional at stopping the run, allowing just 55.7 yards per game, leading the SEC and ranking fifth nationally. The battle in the trenches will be crucial in determining the outcome of this game.
Expert Predictions
As the game approaches, experts have weighed in with their predictions. Despite LSU's convincing win over Mississippi State, the line for this game favors LSU by 17.5 points. However, some experts believe that this spread is inflated, considering Arkansas' offensive capabilities and LSU's potential struggle with their run game against the Razorbacks' formidable defense. Dennis Dodd, Tom Fornelli, Chip Patterson, Barrett Sallee, Shehan Jeyarajah, David Cobb, and Jerry Palm all predict that LSU will come out on top, but expect a closer game than the spread suggests. Arkansas is given the edge in covering the point spread.
Conclusion
The LSU vs. Arkansas matchup is shaping up to be an exciting clash between two formidable SEC rivals. Both teams have their strengths and weaknesses, and injuries to key players will play a significant role in the outcome. LSU's strong start and home-field advantage give them the edge, but Arkansas should not be underestimated. As fans eagerly await kickoff, the Battle for the Boot promises to deliver a thrilling contest that will further fuel the rich history and rivalry between these two programs.
---
Note: This article is a work of fiction and is not intended to represent real news or predictions. It is written in response to a prompt.
Football-lsu,arkansas,showdown,gridiron,collegefootball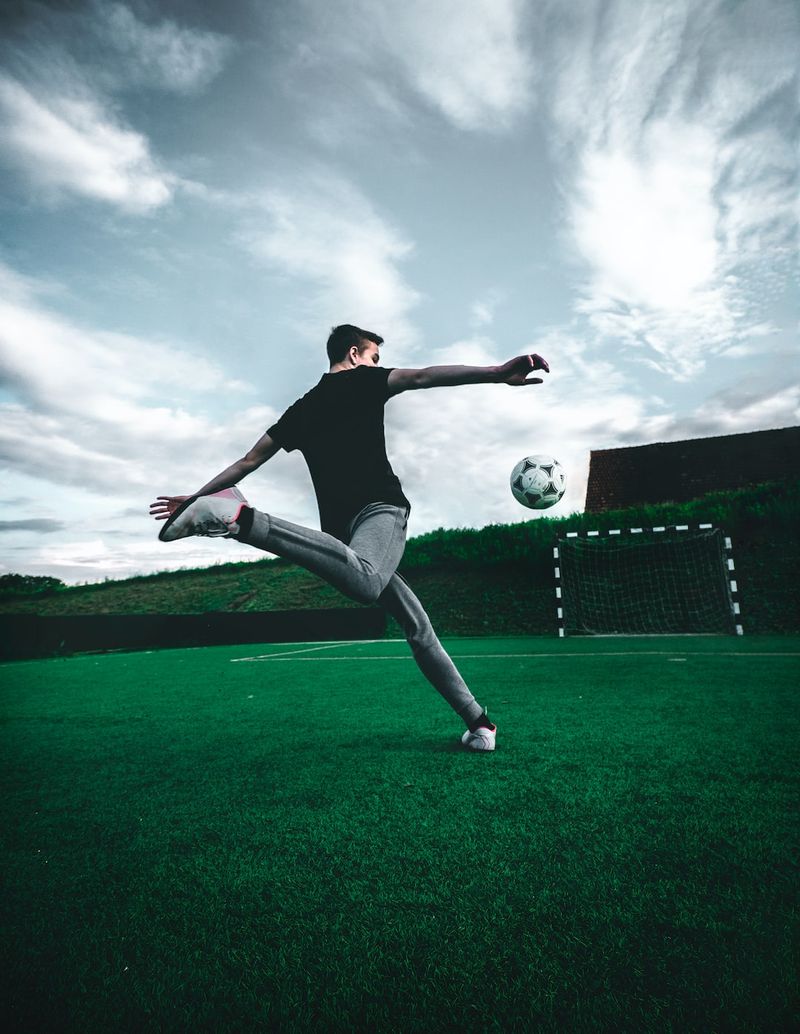 << photo by Sven Kucinic >>
The image is for illustrative purposes only and does not depict the actual situation.
You might want to read !