FC Barcelona Dominates Real Betis, Led by the 'Two Joaos'
In a stunning display of skill and teamwork, FC Barcelona emerged victorious against Real Betis with a 5-0 win. The standout performers of the match were Joao Felix and Joao Cancelo, who both made their starting debuts for Barcelona and left a lasting impact on the game.
Felix's Dynamic Performance
Joao Felix, in particular, was unstoppable on the field. In the 25th minute, after a struggle in the box, Felix found space and deftly slotted the ball into an open net, marking his first goal of the night. To further showcase his abilities, Felix cleverly dummied an Oriel Romeu pass, confusing the Betis defense and setting up Robert Lewandowski to score Barcelona's second goal.
Felix's contributions continued throughout the game, as he almost secured a second goal in the dying moments of the first half. However, his effort was denied by goalkeeper Rui Silva, with the linesman's flag raised due to an offside call. Despite this setback, Felix remained undeterred and played a crucial role in setting up Ferran Torres for Barcelona's third goal.
Cancelo's Strong Defensive Display
On the defensive end, Joao Cancelo excelled as Barcelona's right back. Throughout the game, Cancelo showcased his versatility and skill, consistently shutting down Betis' attacks and making important interceptions. His defensive prowess was complemented by his offensive contributions, as Cancelo found the back of the net with less than 10 minutes to spare, sealing Barcelona's victory with a delightful finish after cutting inside.
Barcelona Regains Confidence Ahead of Champions League
This exceptional victory against Real Betis has undoubtedly boosted Barcelona's confidence as they prepare for their first Champions League group match against Royal Antwerp. With their dominant performance against Betis, Barcelona has signaled to their opponents that they are a formidable force to be reckoned with.
The Influence of Xavi
Xavi, the head coach of FC Barcelona, deserves credit for the team's impressive display. Since taking over as coach at the beginning of the year, Xavi has instilled a new sense of purpose and unity within the team. Barcelona's performance against Betis reflects Xavi's coaching philosophy and his ability to harness the talent of the players.
The Philosophy on Display
One of the philosophies that Xavi has introduced to Barcelona is the emphasis on fluid passing and teamwork. Throughout the match, players exemplified this principle, as they seamlessly coordinated their movements and exchanged quick, precise passes. Individual talents like Felix and Cancelo shone, but it was the collective effort that led to the resounding victory.
Editorial: Barcelona's Rebirth
This resounding victory against Betis serves as evidence that FC Barcelona, under the guidance of Xavi, is experiencing a rebirth. After a period of uncertainty and disappointment, the team has rejuvenated itself both on and off the field. The Barça faithful can take solace in the fact that their beloved club is returning to its former glory.
Advice for Barcelona
As Barcelona prepares for their upcoming Champions League campaign, it's imperative that they maintain their momentum and continue to build upon the success they achieved against Betis. The team must remain focused, train diligently, and fine-tune their strategies to meet the challenges that lie ahead.
Furthermore, Barcelona must not get complacent with their current standing in La Liga. The team has shown great potential, but consistency is key to sustained success. Xavi and his players should use this victory as a stepping stone towards attaining their goals for the season, always hungry for improvement.
In conclusion, FC Barcelona's dominant performance against Real Betis not only secured a resounding victory but also signaled a promising future under Xavi's leadership. With their newfound confidence, Barcelona has the potential to make a strong impact in both domestic and international competitions.
Football–wordpress,FCBarcelona,RealBetis,matchanalysis,football,sports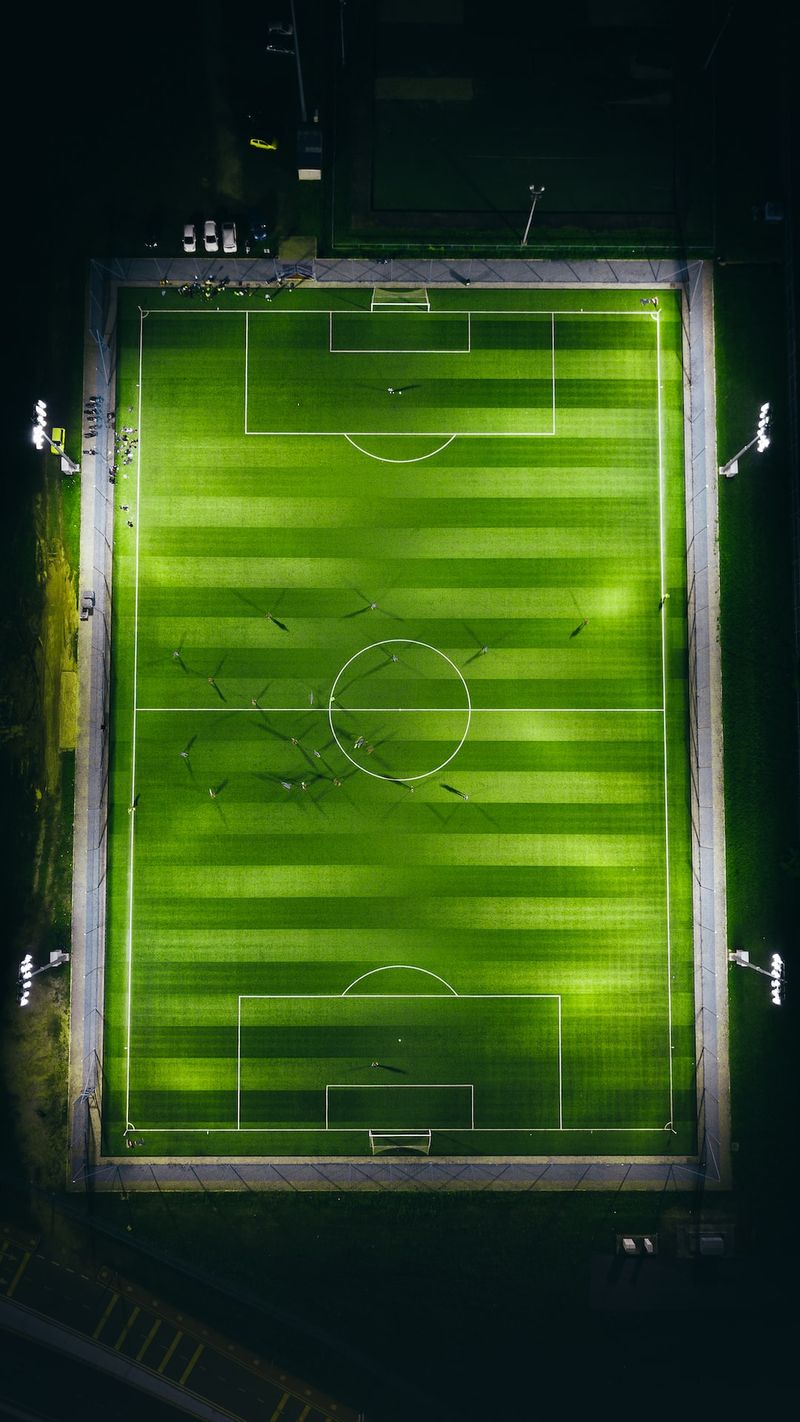 << photo by Izuddin Helmi Adnan >>
The image is for illustrative purposes only and does not depict the actual situation.
You might want to read !