Post-Tropical Cyclone Lee Approaching Eastern Canada, Threatening Coastal Areas
Impacts of Post-Tropical Cyclone Lee
Post-tropical cyclone Lee, once a hurricane, is now expected to make landfall near the U.S.-Canada border in eastern Canada. The storm has already brought heavy rains, strong winds, and coastal flooding to parts of New England and Canada. As it heads towards Nova Scotia, Lee is projected to maintain hurricane-force winds of 75 mph and may bring hurricane conditions with it when it makes landfall. The storm is expected to weaken as it moves across Atlantic Canada, but its impacts could still be significant.
Understanding Post-Tropical Cyclones
The transformation of Lee into a post-tropical cyclone raises questions about the nature of these weather phenomena and their classification. While Lee no longer possesses the characteristics to be considered tropical, the term "post-tropical" does not indicate a downgrade in impacts. In fact, Lee is still capable of producing hurricane-force winds, posing dangers to coastal areas.
The Philosophy of Natural Disasters
This distinction between tropical and post-tropical cyclones highlights the philosophical and ethical questions surrounding natural disasters. How do we classify and understand these high-impact events? What are the ethical responsibilities of individuals and communities in preparing for and responding to such events? Additionally, the existential nature of natural disasters raises broader philosophical questions about the unpredictability and vulnerability of human life.
Preparing for Post-Tropical Cyclone Lee
Weather Forecast and Advisories
The National Hurricane Center has provided crucial information to assist individuals and communities in preparing for the impact of Lee. A hurricane watch is in effect for New Brunswick from the U.S./Canada border to Point Lepreau, including Grand Manan Island, and across almost all of Nova Scotia. Furthermore, a tropical storm warning is in place for all of Nova Scotia, Prince Edward Island, Magdalen Islands, and northern New Brunswick.
Expected Impacts
Given the continuing threat of hurricane-force winds, coastal areas should be prepared for potential downed trees, power outages, and localized flooding. The storm surge and accompanying large and destructive waves could lead to coastal flooding in Atlantic Canada. Residents in the affected regions should take necessary precautions to protect life and property.
Advice for Affected Communities
1. Stay Informed: Keep track of weather updates and advisory messages from reliable sources, such as the National Hurricane Center. Individuals should be aware of the latest forecasts and any changes in the storm's track.
2. Emergency Preparedness: Prepare an emergency kit that includes essential supplies such as food, water, medications, and batteries in case of power outages. Secure outdoor objects, clear gutters, and ensure access to emergency services.
3. Evacuation Plans: Familiarize yourself with evacuation routes and shelters in your area. If authorities issue evacuation orders, follow them promptly for your safety.
4. Community Support: Reach out and assist vulnerable community members, including the elderly, disabled, and those without access to transportation. Establish communication networks within your community to stay connected and offer assistance where needed.
5. Post-Disaster Resources: After the storm passes, be prepared to support recovery efforts. Consider donating to reputable organizations that respond to and assist communities affected by natural disasters.
The Aftermath and Lessons Learned
Once the storm has passed and the extent of the damage becomes clear, it is crucial to reflect on the lessons learned and make necessary adjustments for the future. Evaluating preparedness plans, response strategies, and coordination among various levels of government and emergency services can help improve outcomes in future natural disasters.
Climate Change and Future Challenges
The increasing frequency and intensity of extreme weather events like post-tropical cyclone Lee are a reminder of the urgent need to address climate change. As global temperatures rise, the potential for more powerful storms and their impacts on coastal areas becomes a greater concern. Communities must adapt and take proactive measures to mitigate the risks associated with climate change.
In conclusion, the approaching post-tropical cyclone Lee poses significant threats to eastern Canada, with the potential for hurricane-force winds, heavy rainfall, and coastal flooding. As communities prepare for its impact, it is essential to learn from this event and consider the broader implications for disaster management and climate change. By understanding the philosophical, ethical, and practical dimensions of natural disasters, we can work towards building more resilient and prepared communities in the face of future challenges.
Hurricane-stormlee,landfall,impacts,weather,naturaldisaster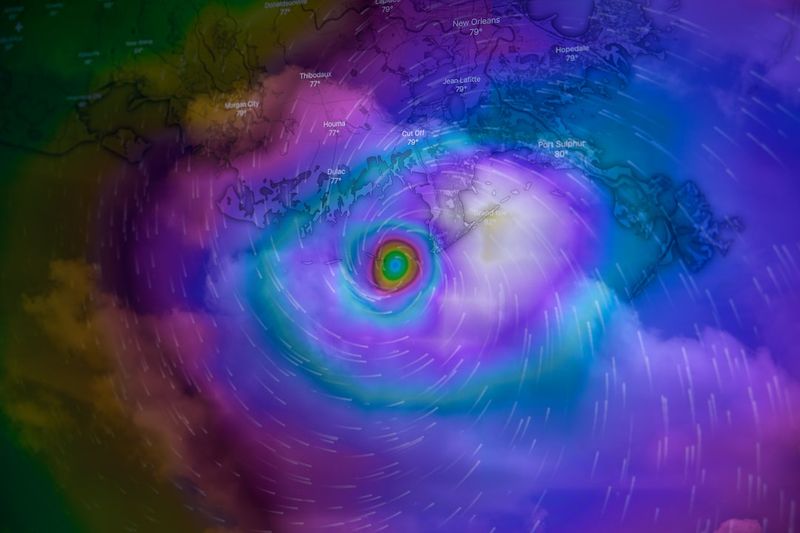 << photo by Brian McGowan >>
The image is for illustrative purposes only and does not depict the actual situation.
You might want to read !