Country Music Legend Charlie Robison Passes Away at 59
Farewell to a Texas Country Icon
Country music fans around the world are mourning the loss of Texas country singer and songwriter Charlie Robison, who passed away at the age of 59. Robison, known for his distinctive blend of traditional country and folk music, left behind a rich legacy that touched the hearts of many.
Robison's representatives confirmed his passing to Fox News Digital, stating that the musician died at a hospital in San Antonio after suffering from cardiac arrest and other complications. Born and raised in Texas, Robison launched his career in the 1980s and released his solo debut album, "Bandera," which paid tribute to his family's ranch in the Texas Hill Country.
An Artist Who Refused to Be Boxed In
Robison's music resonated with fans thanks to his authentic storytelling and refusal to be pigeonholed into a specific musical genre or persona. After a brief deal with a Nashville major label, which ended due to his artistic refusal to conform, he signed with Sony Music's Lucky Dog label and released two studio albums. Although his 2001 album "Step Right Up" produced his only Top 40 country song, "I Want You Bad," Robison's impact on the country music scene stretched far beyond chart success.
A True Texas Troubadour
Throughout his career, Robison released a total of nine albums, each showcasing his songwriting talent and unique musical style. He often collaborated with his brother Bruce, and together they created an influential sound that exemplified the spirit of Texas country music. His final album, "High Life," released in 2013, included a cover version of Bob Dylan's classic "When I Paint My Masterpiece," showcasing Robison's ability to interpret and pay homage to the greats of the industry.
Remembering Charlie Robison
The news of Robison's passing has sent shockwaves through the country music community, with fans and fellow artists alike expressing their sorrow and paying tribute to the artist. Robison's sister, Robyn Ludwick, shared a heartfelt message on social media, stating that her heart was broken in the most irreparable way. She encouraged fans to honor her brother's memory by listening to his music, a sentiment that resonates deeply with many grieving followers.
An Artist Who Stayed True to Himself
Robison's refusal to conform to industry norms and his commitment to staying true to his artistic vision are qualities that deserve recognition. In an era where musicians often feel pressured to chase chart success or cater to a specific image, Robison's authenticity and dedication to his craft set him apart. His music served as a reminder that true artistry comes from the heart and cannot be dictated by commercial interests.
A Musical Legacy That Endures
As we bid farewell to Charlie Robison, it is important to reflect on the lasting impact of his music. His songs will continue to resonate with country music fans for generations to come, serving as a testament to his talent and the enduring power of storytelling. Through his lyrics, Robison captured the essence of Texas and its rich musical heritage, cementing his place as a true Texas troubadour.
Advice for Aspiring Artists
In the wake of Charlie Robison's passing, aspiring musicians can find inspiration in his journey. Robison's unwavering commitment to his artistic integrity serves as a reminder that success should be measured by personal fulfillment rather than external validation. It is crucial for artists to believe in themselves, trust their instincts, and resist the pressure to conform to industry expectations. When artists stay true to their vision, they have the potential to leave a lasting impact on the world and create a musical legacy that transcends time.
Conclusion
Charlie Robison's music touched the hearts of many with its authenticity, storytelling, and unwavering commitment to artistic integrity. As we mourn the loss of this Texas country legend, let us celebrate his life and remember the impact he made on the country music landscape. Robison's legacy will continue to inspire new generations of musicians, serving as a reminder that true artistry has the power to transcend boundaries and leave an indelible mark on the world.
CountryMusic-CharlieRobison,TexasCountry,Legend,GoneTooSoon,Remembering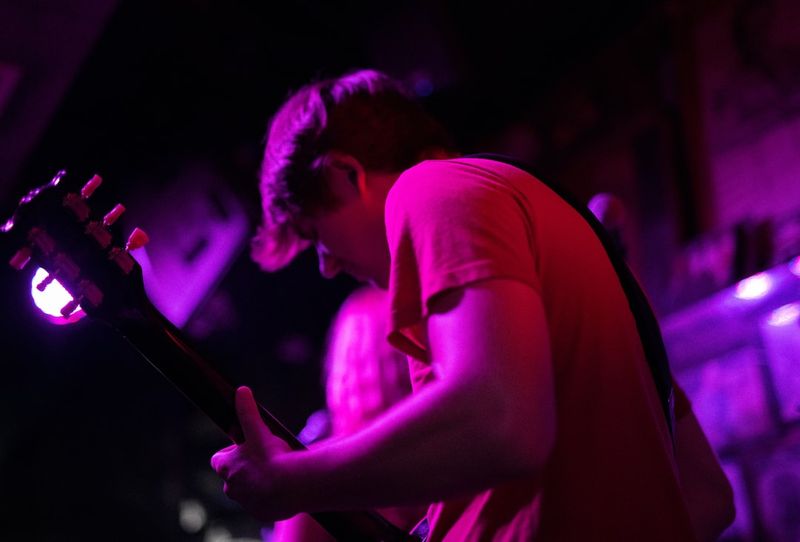 << photo by Hari Nandakumar >>
The image is for illustrative purposes only and does not depict the actual situation.
You might want to read !