**Rudolph Isley, 84, Who Made Hits With His Brothers for Decades, Dies**
Rudolph Isley, the talented singer and songwriter, known for his contributions to the legendary vocal group the Isley Brothers, has passed away at the age of 84. Isley's death was confirmed by his brother Ernie, who stated that he passed away peacefully in his sleep. While there were no known health issues, his contribution to music will forever be remembered.
Isley played a pivotal role in the Isley Brothers, primarily providing harmony vocals alongside his brother O'Kelly in support of Ronald Isley's lead vocals. However, he also showcased his skills as a lead singer on some notable tracks. Songs like "I've Got to Get Myself Together" and "It's a Disco Night (Rock Don't Stop)" displayed Isley's unique vocal tone and suave style.
Beyond his vocal talents, Isley also made a fashion statement, particularly in the 1970s and '80s, by sporting hats, furs, and a bejeweled cane. This added a touch of panache to the Isley Brothers' already fashionable image.
The Isley Brothers, with Rudolph and his brothers, wrote and recorded several pivotal hits that left an indelible mark on the music industry. Their breakthrough hit, "Shout," released in 1959, applied the dynamic of gospel music's call-and-response to a pop context and became a rock 'n' roll classic. The group's political anthem "Fight the Power" and hit singles like "It's Your Thing" and "That Lady" further solidified their place in music history.
The Isley Brothers' success extended beyond hit singles. They achieved significant album sales, with sixteen albums cracking the Billboard Top 40, thirteen certified gold, and nine receiving platinum or multiplatinum status. In 1992, they were rightfully inducted into the Rock & Roll Hall of Fame.
Isley's retirement from the mainstream music industry in 1989 allowed him to pursue his long-deferred dream of a career in the ministry. Despite this transition, he continued to sing in church and record gospel songs. Isley released a religious album titled "Shouting for Jesus: A Loud Joyful Noise" in 1996, which showcased his continued commitment to music and faith.
Rudolph Bernard Isley was born on April 1, 1939, in Cincinnati, Ohio, as the second of six sons. He discovered his love for singing at a young age, starting in church and eventually forming a group with his brothers. The Isley Brothers moved to New York in pursuit of a record deal, which ultimately led to the signing with RCA and the release of their breakthrough hit, "Shout."
During their storied career, the Isley Brothers collaborated with influential musicians, including Jimi Hendrix, and experimented with different genres, from doo-wop to gospel to funk and rock 'n' roll. Their ability to adapt and innovate earned them critical acclaim and commercial success. Furthermore, their music has been extensively sampled in hip-hop, making them one of the most sampled acts alongside James Brown and George Clinton's Parliament-Funkadelic.
Isley faced personal tragedy with the untimely death of his brother O'Kelly in 1986. Despite this loss, the Isley Brothers persevered, and Rudolph continued to contribute to the group's music until his temporary retirement in 1989. The Isley Brothers made a successful comeback in 1996 with the album "Mission to Please," and Rudolph reunited with his brothers for a special performance in 2004.
While the group experienced internal conflicts and legal disputes over the years, the legacy of the Isley Brothers remains intact. Their music continues to resonate with audiences, and the Isley Brothers' most recent album, "Make Me Say It Again, Girl," was released in 2022.
In March of this year, Rudolph Isley filed a lawsuit against his brother Ronald, claiming that he had tried to secure the Isley Brothers' trademark under his exclusive name. The lawsuit underscored the complexity of maintaining a collective identity in the music industry.
Rudolph Isley leaves behind a remarkable musical legacy. Alongside his brothers, he contributed to the creation of iconic hits that defined generations. His wife, children, and grandchildren survive him. The Isley Brothers' music and the faith that drove them will forever flow through their blood, as Rudolph himself once said.
**Editorial**
The passing of Rudolph Isley marks the end of an era in music history. The Isley Brothers, with their unique blend of soul, funk, and rock 'n' roll, left an indelible mark on popular music. Rudolph's harmonies and occasional lead vocals, along with his songwriting prowess, helped shape the sound of the Isley Brothers.
What sets the Isley Brothers apart is their ability to seamlessly blend genres and experiment with different musical styles, creating a sound that was both familiar and groundbreaking. Their music transcended boundaries and resonated with audiences across generations. From their early hits like "Shout" and "Twist and Shout" to their politically charged anthem "Fight the Power" and sensual ballads like "That Lady," the Isley Brothers' catalog remains timeless.
Rudolph's brief retirement from the mainstream music industry in pursuit of a career in the ministry is a testament to the spiritual underpinnings of the Isley Brothers' music. Their songs were infused with a sense of joy, resilience, and the celebration of life. Even as Rudolph shifted his focus to gospel music, his passion for singing and spreading the message of faith never wavered.
The Isley Brothers' influence extends far beyond their own discography. Their music has been sampled extensively, with artists recognizing and celebrating the group's creativity and innovation. The Isley Brothers' contribution to hip-hop cannot be overstated, as their music provided the foundation for countless songs in the genre.
The Isley Brothers' journey is not without its complexities. Like many musical acts, they faced internal conflicts and legal disputes. However, their ability to overcome these challenges and continue creating music is a testament to their resilience and love for their craft.
As we mourn the loss of Rudolph Isley, we should take a moment to reflect on the enduring power of music and its ability to transcend time and boundaries. The Isley Brothers' music will continue to inspire future generations and remind us of the transformative power of art.
**Advice**
To aspiring musicians and artists, the Isley Brothers' story serves as a valuable lesson in dedication, creativity, and adaptability. The Isley Brothers' ability to evolve and experiment with different genres allowed them to stay relevant and influential throughout their career.
Embracing collaboration and seeking inspiration from diverse sources can lead to groundbreaking work. The Isley Brothers' collaborations with musicians like Jimi Hendrix and their willingness to fuse different musical styles allowed them to carve out a unique sound and leave a lasting impact on the music industry.
Furthermore, the Isley Brothers' commitment to their craft and their ability to persevere through internal conflicts and personal tragedy should serve as a reminder of the importance of passion and resilience in the face of adversity.
Lastly, the Isley Brothers' dedication to their faith and their ability to incorporate spiritual themes into their music speak to the power of art in connecting with others on a deeper level. Music has the ability to inspire, comfort, and uplift, and artists should remember the potential impact their work can have on others.
In conclusion, Rudolph Isley's contribution to the Isley Brothers and their profound influence on music will be remembered and celebrated for generations to come. Their music continues to resonate with audiences, and their story serves as a reminder of the transformative power of art.
SoulMusic–music,IsleyBrothers,legacy,RudolphIsley,original,enduring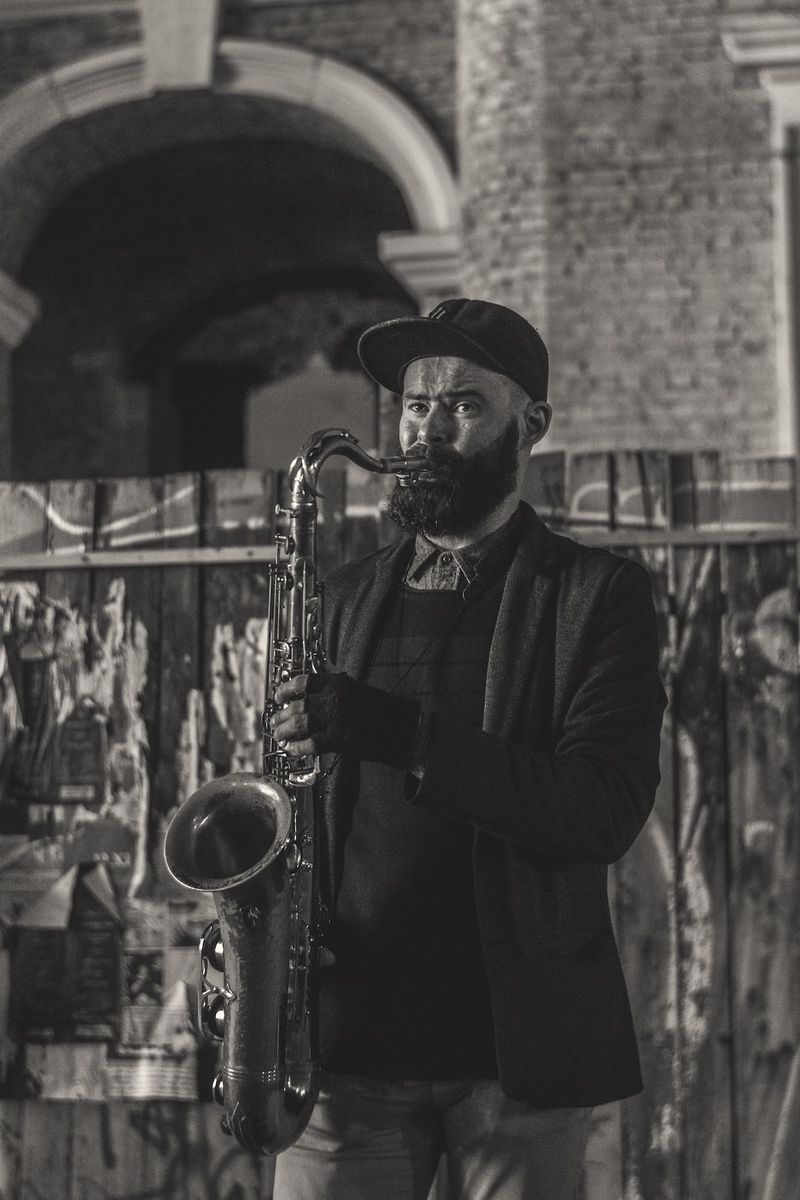 << photo by Yuriy Yosipiv >>
The image is for illustrative purposes only and does not depict the actual situation.
You might want to read !