Giannis Antetokounmpo Agrees to 3-Year Max Extension with Bucks
Introduction
The Milwaukee Bucks have secured their star player, Giannis Antetokounmpo, for the foreseeable future, as he has agreed to a 3-year, $186 million contract extension. This extension ensures that Antetokounmpo will remain with the Bucks through the 2027-28 season. The news comes after Antetokounmpo's incredible performance last season, where he averaged 31.1 points, 11.8 rebounds, and 5.7 assists per game. Despite falling short in the playoffs, the Bucks made a significant move in the offseason by acquiring All-NBA guard Damian Lillard. With Antetokounmpo now locked up, the Bucks have set themselves up for future success.
The Journey to Success
Since being drafted by the Bucks in 2013, Antetokounmpo has transformed into one of the best players in the league. The 7-time All-Star and member of the NBA's 75th Anniversary team played a crucial role in leading the Bucks to the NBA title in 2021. Last season, he had a career-best performance, displaying remarkable scoring, rebounding, and playmaking abilities.
With the addition of Damian Lillard, the Bucks now have a formidable duo that has the potential to dominate the league. The Lillard-Antetokounmpo tandem has the time and opportunity to develop their chemistry and lead the Bucks to even greater success in the coming years.
The Numbers
Antetokounmpo's contract extension will come into effect starting with the 2025-26 season. This means that he will be under contract for at least four more years, with the option for a fifth year included. In the next two seasons, Antetokounmpo will earn approximately $94.4 million. For the 2025-26 and 2026-27 seasons, he will earn an additional $120 million. The final year is at his option, potentially earning him around $66 million more in the 2027-28 season.
In hindsight, had Antetokounmpo waited until next summer to sign an extension, he could have potentially secured an even larger contract. Waiting until 2024 could have led to a four-year agreement worth over $250 million. However, it is evident that money was not the driving factor for Antetokounmpo. During the Bucks' Media Day event, he expressed the importance of considering what is best for him and his family, as well as his desire to remain a Milwaukee Buck for the rest of his career, as long as the team continues to find success.
Philosophical Discussion
Antetokounmpo's decision to prioritize his family, winning, and long-term commitment over short-term financial gain is commendable. In a league where players often chase lucrative contracts and prioritize personal achievements, Antetokounmpo's decision to prioritize team success and loyalty is refreshing.
This raises an important philosophical question: What is the role of loyalty and commitment in professional sports? While it is understandable for athletes to seek financial security and capitalize on their talents, there is something to be said about the value of loyalty and the long-term impact it can have on a player's career and legacy.
Antetokounmpo's commitment to the Bucks not only secures his future but also shows his dedication to the franchise and the city of Milwaukee. His decision sends a powerful message to fans, teammates, and the league as a whole.
Editorial and Advice
Giannis Antetokounmpo's contract extension with the Milwaukee Bucks is a win-win for both parties. The Bucks secure their cornerstone player and have the opportunity to build a championship-caliber team around him. Meanwhile, Antetokounmpo solidifies his legacy as a loyal and committed player who prioritizes team success over personal gain.
For other players considering their future in the NBA, Antetokounmpo's decision serves as a compelling example. While financial security is undoubtedly important, there can be immense value in committing to a team, building a legacy, and prioritizing collective success. This decision can lead to long-term stability, a strong bond with teammates and fans, and the satisfaction of knowing that success is not merely defined by individual accolades but by the impact made on a franchise and community.
In an era filled with player movement and superstar partnerships, Antetokounmpo's commitment to the Bucks is a breath of fresh air. It reinforces the significance of loyalty and the lasting impact it can have in a league dominated by individualism.
As we reflect on this contract extension, it is crucial to appreciate the values Antetokounmpo exemplifies. His commitment, work ethic, and team-first mentality should serve as an inspiration to both athletes and fans alike.
Basketball–sports,basketball,NBA,GiannisAntetokounmpo,MilwaukeeBucks,contractextension,teamfuture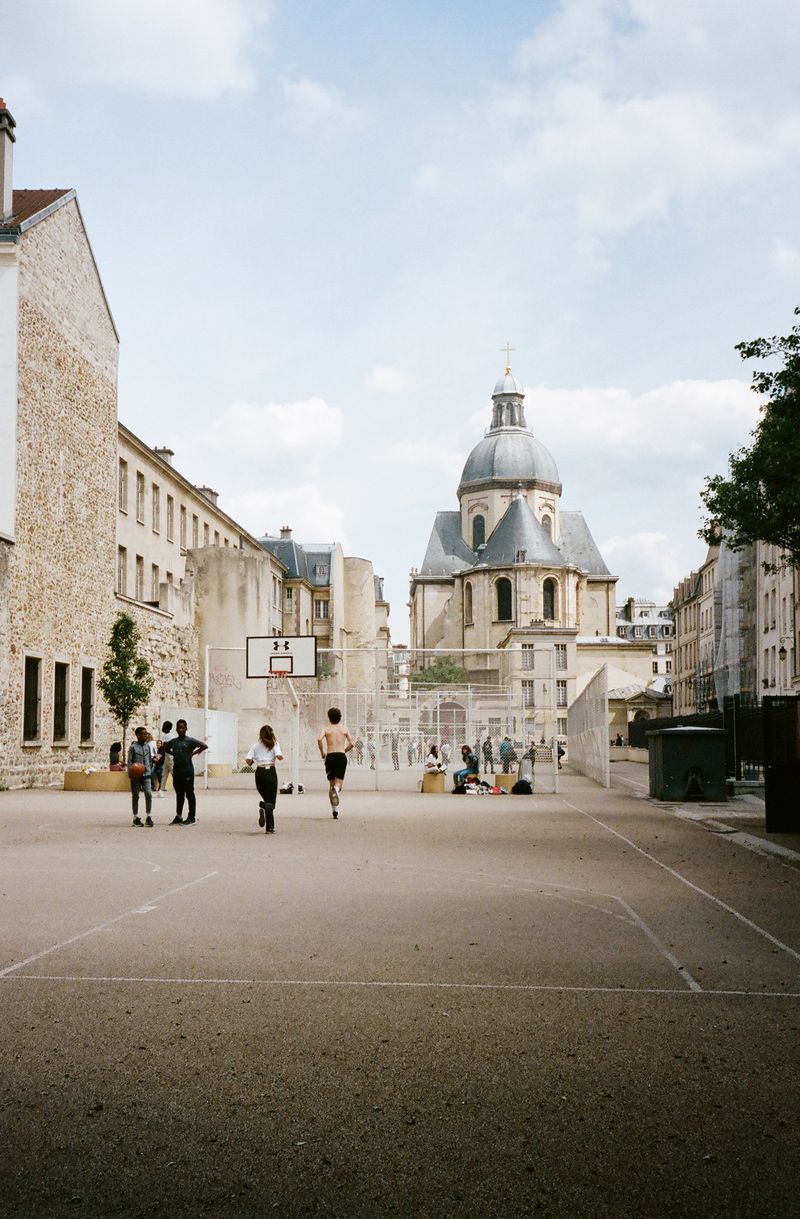 << photo by Darya Sannikova >>
The image is for illustrative purposes only and does not depict the actual situation.
You might want to read !