Messi's Performance and Inter Miami's Season
Lionel Messi's first season with MLS club Inter Miami has come to a quiet end as they suffered a 1-0 loss to Charlotte FC. Despite Messi's efforts, including a negated goal and a deflected free kick, Inter Miami was unable to secure a win in their final match of the season. The team had already been eliminated from the postseason earlier in the month.
Messi, who joined Inter Miami in late July, played the entire match in Charlotte wearing the black "La Noche" Inter Miami jersey. Despite the match having no bearing on their season, Messi displayed competitiveness and engagement throughout. However, Kerwin Vargas' goal in the 13th minute sealed the win for Charlotte FC, leaving Inter Miami winless in their last seven games.
Messi's season with Inter Miami has been a mixed bag of performances. He scored 11 goals and provided five assists in 14 appearances, but the team's overall performance was disappointing. Despite this, Messi's Inter Miami jerseys have become the best-selling jerseys in the MLS, proving the popularity and influence he brings to the league.
Messi's Decision to Play and Recovery from Injury
Despite having the option to rest and preserve his health after recovering from an injury in September, Messi insisted on finishing Inter Miami's season. He had showcased his spectacular form for the Argentine national team, scoring two goals in their 2-0 victory over Peru in a World Cup qualifying match. This decision by Messi to continue playing highlights his commitment and dedication to the sport.
However, Messi's decision to play in Charlotte was unique because it marked his first match on artificial turf in the MLS. During his introductory press conference, Messi expressed his openness to playing on turf, reminiscing about his experiences in lower leagues. His adaptability to different playing surfaces demonstrates his versatility as a player.
Inter Miami's Future and Messi's Offseason Plans
While Inter Miami's first season with Messi may have ended quietly, the club can still reflect on their achievements. Having won the Leagues Cup tournament in August and experiencing increased jersey sales and broadcasting opportunities, it can be considered a successful season for the club.
Looking ahead, Inter Miami has plans to play two international friendlies in China on November 5th and 8th to capitalize on Messi's global popularity and enhance their own global presence. Additionally, Messi is likely to join the Argentine national team for matches against Uruguay and Brazil in November.
As for Messi's offseason plans, he intends to enjoy a well-deserved holiday in Argentina, spending time with his loved ones. He will then return in January to prepare for the upcoming season.
Editorial and Advice
The first season of Lionel Messi with Inter Miami may not have lived up to expectations in terms of team success, but it has undoubtedly been a transformative experience for the club. The arrival of Messi has brought unprecedented attention to the MLS, boosting jersey sales and broadcasting deals. Inter Miami should capitalize on this momentum and continue to build a strong team around Messi for future seasons.
As for Messi himself, his decision to play in a "meaningless" match showcases his professionalism and love for the game. It is a reminder of his dedication to his craft and his desire to always give his best on the field. His commitment should serve as an inspiration to aspiring footballers and remind them of the importance of working hard and remaining engaged despite the circumstances.
For Inter Miami, the focus should now be on the offseason and rebuilding the team. The club should use the opportunity to assess their lineup and make the necessary adjustments to improve performance for the upcoming season. Additionally, the international friendlies in China will provide valuable exposure for the club, and they should seize this opportunity to expand their global fan base.
Overall, while Messi's first season with Inter Miami may not have ended with a flourish, it has laid a solid foundation for the future. With the right investments and strategic planning, Inter Miami can become a formidable force in the MLS and continue to benefit from their association with one of the greatest footballers of all time.
Soccer–lionelmessi,mls,debutseason,underwhelming,soccer,football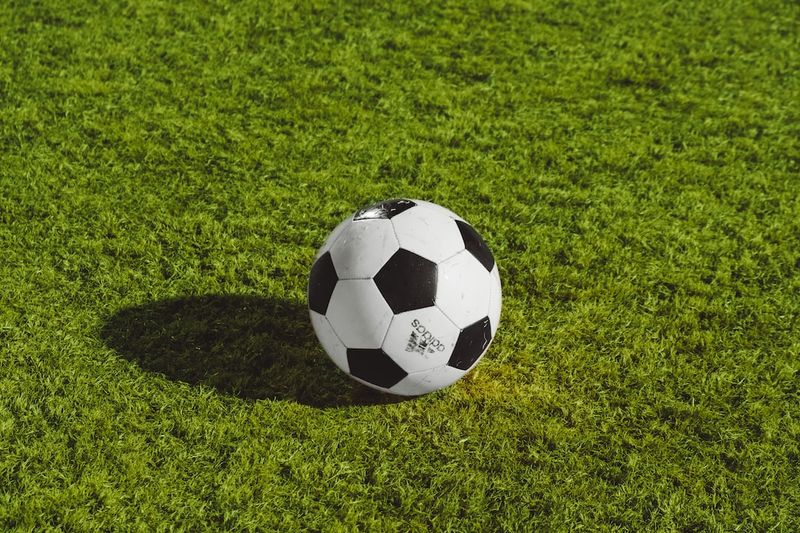 << photo by Wesley Tingey >>
The image is for illustrative purposes only and does not depict the actual situation.
You might want to read !