Charlotte FC Clinches Historic Playoff Spot in Dramatic Fashion
On MLS Decision Day, Charlotte FC faced off against Lionel Messi's Inter Miami with a playoff spot on the line. The match was touted as a showdown between two giants of the game, and it did not disappoint. In a dramatic regular season finale, Charlotte FC emerged victorious, securing a historic playoff spot for the first time in the club's history.
Early Nerves and Charlotte's Breakthrough
The match got off to a shaky start for Charlotte FC, as they appeared nervous and uncertain given the high stakes. Both teams were eager to establish control, resulting in a back-and-forth affair without any significant threats on goal. However, it was Charlotte who capitalized on a clear-cut opportunity to take the lead. Kamil Jóźwiak found Kerwin Vargas with a clever cross, and Vargas deceived the defense with a feigned shot before calmly slotting the ball into the net.
Charlotte's early success was marred by yellow cards for Adilson Malanda and Ashley Westwood, forcing them to adopt a more cautious approach for the remainder of the match. This, combined with a physical battle for control between the two teams, disrupted the flow of the game and prevented either side from establishing a consistent rhythm.
Confident Second Half Performance
Charlotte FC came out for the second half with renewed confidence, displaying quick combinations and a touch of swagger in their play. They nearly extended their lead early on, but a lofted cross from Copetti lacked the necessary power to find Vargas. In response, Inter Miami launched a counterattack, with Messi coming close to equalizing but being ruled offside. Messi was then presented with two free kick opportunities, but Charlotte's defense held firm, denying him both times.
In the 67th minute, Charlotte injected fresh energy into the game by bringing on Brecht Dejaegere and Justin Meram. This substitution had an immediate impact, as Charlotte found themselves in a prime position to double their lead. However, a moment of indecision from Świderski allowed Inter Miami's goalkeeper to deny them the opportunity.
The Crown's Relentless Pressure and Heroic Moments
From that point onwards, Charlotte FC dominated the game, applying relentless pressure on Inter Miami and refusing to give them any space. Every touch by Miami players was fiercely contested, a testament to Charlotte's determination not to let their opponents back in the game. Goalkeeper Kristijan Kahlina made an acrobatic fingertip save in the 90th minute to preserve Charlotte's lead, moments before a heroic sliding effort from Scott Arfield blocked a seemingly open net shot from Miami.
A Historic Triumph and Playoff Journey
Charlotte FC's tireless efforts over the full 90 minutes paid off as they secured a historic victory and clinched a playoff spot for the first time in their history. This triumph was even sweeter as it came with the assistance of results from other matches. The fans of Charlotte FC can now look forward to the playoffs with excitement and anticipation as their team embarks on a journey for the coveted Cup.
Wild Card Watch Party
To celebrate their playoff qualification, Charlotte FC is hosting a Wild Card Watch Party on Wednesday, October 25 at Camp North End. Fans are invited to join the festivities as the postseason journey begins. It's a momentous occasion for The Crown, and the club will undoubtedly want their passionate supporters by their side as they chase glory on the field.
Overall, Charlotte FC's historic triumph against Inter Miami showcases the growth and success of the club in a short period of time. It also highlights the competitive nature of MLS and the exhilarating drama that unfolds on Decision Day. The fans of Charlotte FC will surely savor this victory and eagerly await the upcoming playoff matches, where their team will look to make an impact and etch their name in MLS history.
Soccer-wordpress,CharlotteFC,playoffs,historictriumph,rivals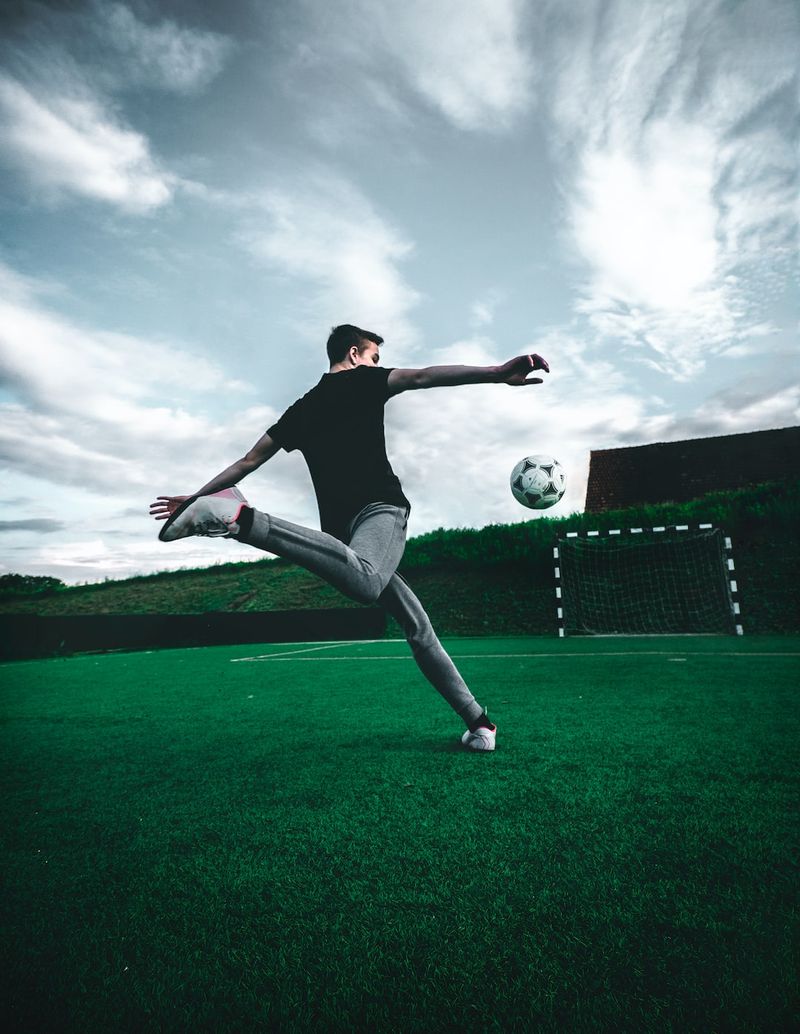 << photo by Sven Kucinic >>
The image is for illustrative purposes only and does not depict the actual situation.
You might want to read !