Lionel Messi Strikes Back with Two Goals in Argentina's 2-0 Win over Peru
Argentina's Victory and Messi's Performance
In a World Cup qualifying match against Peru, Lionel Messi delivered a remarkable performance, scoring two goals to help lead Argentina to a 2-0 victory. This victory solidified Argentina's position at the top of the CONMEBOL Standings with 12 points. Messi's return to form was evident as he appeared sharp, back in shape, and played the entire 93 minutes of the match.
On the field, Messi showcased his agility and skill, even making a Peruvian defender fall down twice with his mesmerizing dribbling. His goals came in the first half, displaying his exceptional ability to find space and strike with precision. The first goal was a result of a beautiful pass from Nicolás González, which Messi expertly placed into the top right corner of the net. The second goal was a clinical finish after receiving a pass from Enzo Fernández, finding the lower left corner of the net.
Although Messi remained aggressive in the second half, seeking a hat trick, he was unable to convert his opportunities. Nonetheless, his impactful performance demonstrated his importance to the Argentine national team and his continued brilliance as a player.
Messi's Return and Impact on MLS
While Messi's resurgence brings delight to Argentine fans, it might be disappointing for MLS enthusiasts who have missed seeing him in action over the past month. Due to a right leg injury sustained while playing for Inter Miami, Messi missed several matches, including the club's loss in the U.S. Open Cup final against Houston Dynamo.
Messi's return to Inter Miami was not as successful as hoped, as the team lost their crucial match against FC Cincinnati, ending their postseason hopes. Despite this setback, Messi's contributions to Inter Miami earlier in the season, where he led the club to a thrilling run in the Leagues Cup tournament and their first championship, should not be forgotten.
However, with Inter Miami out of the MLS playoff picture, it is unlikely that Messi will participate in the team's last two regular season matches against Charlotte FC. Instead, he will focus on upcoming international friendlies in China with Inter Miami, followed by his expected return to the Argentine national team for matches against Uruguay and Brazil.
The Future for Messi
Looking ahead, Messi's schedule is packed with international commitments and travel. After the friendlies in China, Messi is likely to rejoin the Argentine team for crucial matches against Uruguay and Brazil. These matches will be an opportunity for Messi to further showcase his skills and contribute to his national team's success.
The 2022 World Cup champion and seven-time Ballon d'Or winner remains a vital figure in the world of football. His performances have consistently mesmerized fans, and his impact on the game is undeniable. As he continues to balance his club commitments with Inter Miami and international duties with Argentina, fans can expect to witness more moments of brilliance from this legendary player.
Editorial: Messi's Return and the Allure of Greatness
The Return of a Legend
Lionel Messi's return to the football pitch after his injury layoff has once again mesmerized fans around the world. His recent performance for Argentina against Peru showcased his incomparable talent and reminded everyone why he is considered one of the greatest footballers of all time.
The beauty of Messi's game lies not only in his individual brilliance but also in his ability to elevate the entire team. His vision, passing, and goal-scoring prowess make him a complete player, capable of changing the course of a match single-handedly. This is precisely why Messi's return is met with so much excitement and anticipation, not only from Argentine fans but also from the global football community.
The Allure of Greatness
Messi's greatness extends beyond the boundaries of the football field. As a transcendent figure in the sport, he represents the embodiment of hard work, dedication, and natural talent. His journey from a young boy with dreams of becoming a professional footballer to a global icon is a testament to his unwavering determination.
Moreover, Messi's impact reaches far beyond his individual achievements. He has become a symbol of hope and inspiration for aspiring young footballers worldwide. His success story serves as a reminder that even the most extraordinary accomplishments are within reach with perseverance and a genuine love for the game.
Advice for Aspiring Footballers
For young footballers aspiring to follow in Messi's footsteps, his return serves as a reminder of the dedication, discipline, and sacrifices required to succeed at the highest level. While Messi possesses innate talent, his journey to greatness has been marked by countless hours of training, relentless focus, and an unyielding desire to improve.
Therefore, aspiring footballers should take inspiration from Messi's story but also recognize the importance of hard work and perseverance. Talent alone might open doors, but it is the relentless pursuit of improvement and the willingness to push beyond one's comfort zone that truly sets great players apart.
While the allure of glory and success can be enticing, young footballers must also remember the importance of enjoying the game and finding joy in the process. Football, at its core, is a beautiful art form that should be embraced with passion and integrity.
In conclusion, Lionel Messi's return to form with Argentina serves as a reminder of his indomitable spirit and unparalleled skills. His impact both on and off the field inspires the next generation of footballers to strive for greatness while cherishing the beauty and joy of the game. As fans, we should savor every moment we have left to witness the brilliance of this living legend.
Football–argentina,messi,soccer,football,sports,goals,brilliance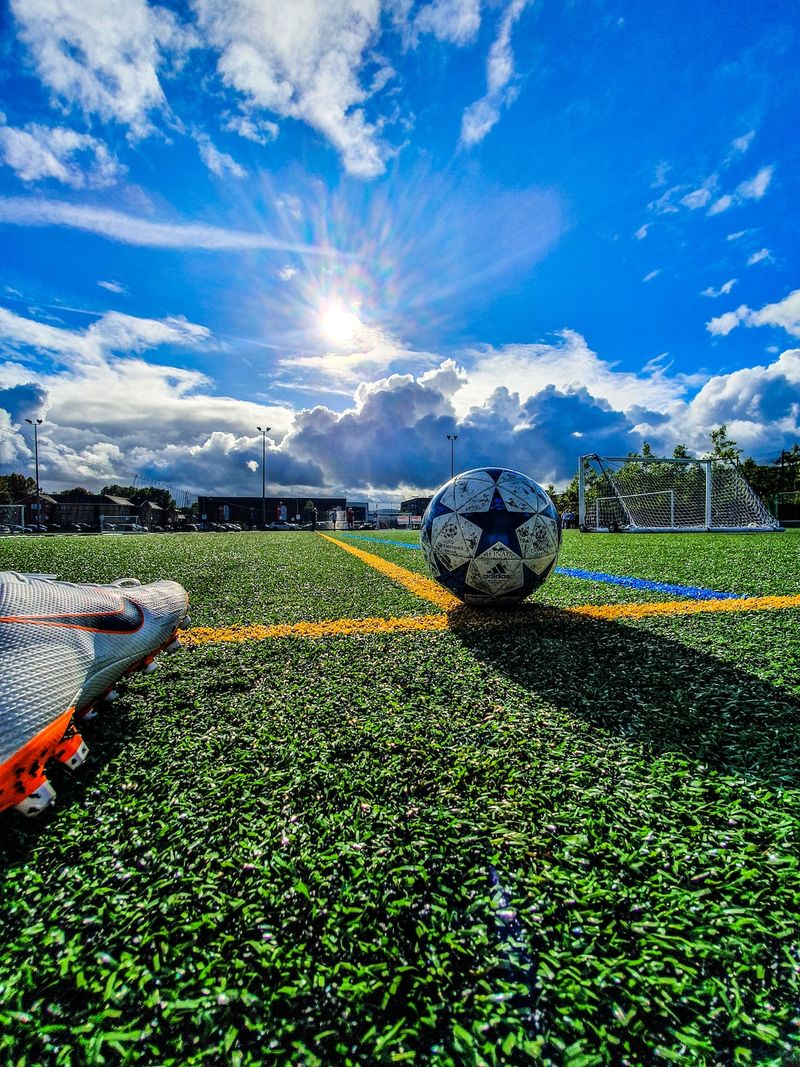 << photo by jason charters >>
The image is for illustrative purposes only and does not depict the actual situation.
You might want to read !