Jalen Hurts Seeks Redemption in Monday Night Duel Against Tampa Bay Buccaneers
In a game that carries personal significance for Jalen Hurts, the Philadelphia Eagles quarterback is poised to face the Tampa Bay Buccaneers on Monday night. It was in a playoff loss against the same team two seasons ago that Hurts struggled and faced criticism from doubters. However, since that defeat, Hurts has experienced significant growth as a player.
A Quest for Meaning and Motivation
Jalen Hurts has always been open about his ability to find meaning and motivation from adverse moments and the skepticism that comes with them. He doesn't easily let go of past failures or the doubters who question his ability. His determination and love for proving the naysayers wrong have been evident in his journey.
One particular moment that has stayed with Hurts is a clip from an NFL Films video in which Buccaneers cornerbacks coach Kevin Ross is heard saying that Hurts "can't read" a defense. This comment served as additional motivation for Hurts, who is determined to prove his critics wrong.
A Difficult Playoff Debut
In the playoff game against the Buccaneers two seasons ago, Hurts struggled against the defensive system implemented by Todd Bowles, the Bucs' defensive coordinator. He threw two interceptions and completed only 53% of his passes. However, this defeat served as a catalyst for Hurts' growth and improvement in subsequent games.
Since that playoff loss, Hurts has established himself as one of the best quarterbacks in the NFL. He showcased his skills in the Super Bowl and earned a lucrative contract extension. His ability to bounce back from setbacks and turn them into fuel for improvement is a testament to his mental fortitude.
A Personal Journey of Growth
Jalen Hurts' determination to prove himself extends beyond individual success. He is motivated to lead his team, the Philadelphia Eagles, to victory and believes that their playoff loss to the Buccaneers was a turning point for the group. Hurts called his teammate, DeVonta Smith, after the defeat to express his belief that they could make it to the Super Bowl in the following year.
Throughout last season, Hurts demonstrated significant progress in his ability to read defenses and make the right plays. He has become adept at putting his teammates in the best positions to succeed. His personal growth and improvement have been key factors in the Eagles' success.
A Test from Todd Bowles
In Monday night's matchup against the Buccaneers, Hurts faces a challenging task. Todd Bowles, the defensive coordinator known for his creativity, presents a formidable obstacle for the Eagles' offense. Bowles' ability to mix up defensive looks and implement timely blitzes adds to the difficulty of the game.
Eagles center Jason Kelce acknowledges the complexity of Bowles' defensive scheme, highlighting his savviness in utilizing different strategies at the right time. Hurts will need to rely on his ability to read the defense quickly in order to counter Bowles' tactics.
Adapting to New Defensive Approaches
Hurts has already faced different defensive approaches in the early games of the season. The New England Patriots employed zone coverages to disrupt the passing game, while the Minnesota Vikings utilized an unpredictable mix of pressure and coverage schemes. This has forced Hurts to adjust and find ways to sustain drives against multifaceted defenses.
While his passing statistics may have dipped slightly, Hurts remains focused on the team's success rather than his individual performance. He emphasizes the importance of winning and accepts that different games will require different strategies. If the running game is the key to victory, he is willing to lean on it.
The Importance of Winning
Jalen Hurts prioritizes winning and playing to a high standard above all else. He dismisses the opinions and expectations of others, choosing instead to focus on his own goals and performance. At the end of the day, he seeks fulfillment through victories rather than individual accolades.
If Hurts can leave Tampa with a win, he will consider it a vindication of his abilities, regardless of his stat line or the opinions of others. His unwavering dedication to his own standards and the pursuit of success sets him apart as a competitor.
Advice for Jalen Hurts
As Jalen Hurts enters this pivotal matchup against the Buccaneers, he should continue to draw inspiration from past disappointments and doubters. However, he must also remain focused on the task at hand and not let external pressures affect his performance.
Hurts' growth as a player has been impressive, but he must remember that success is not a linear progression. There will be ups and downs, and it is important for him to maintain composure and learn from each experience.
Against Todd Bowles' challenging defensive scheme, Hurts should trust in his own abilities and the offensive game plan designed by his coaches. Staying calm under pressure and making quick, decisive reads will be crucial in navigating the Buccaneers' defense.
Ultimately, Jalen Hurts should continue to prioritize the team's success and strive for excellence in every aspect of his game. By focusing on winning and playing to his own high standards, he can continue to prove himself as a top-tier quarterback in the NFL.
EJ Smith is a current affairs commentator for the New York Times, covering sports and current events.
Football-JalenHurts,Tampa,Duel,PersonalJourney,Redemption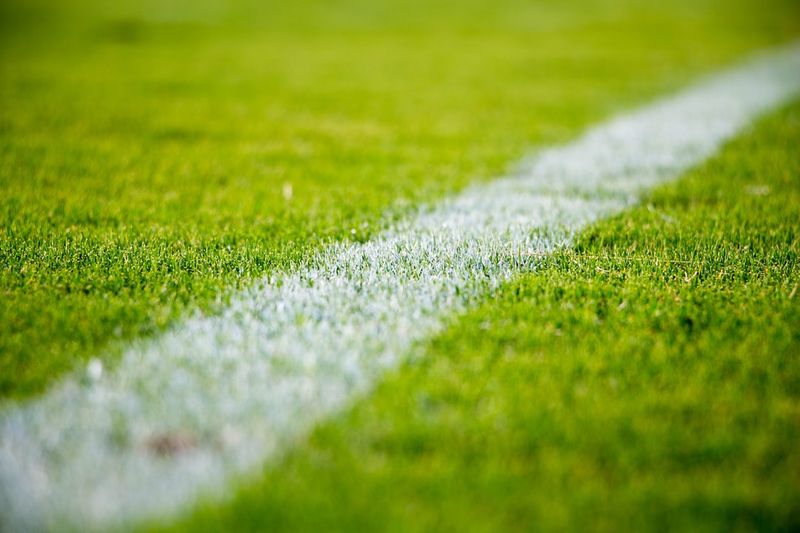 << photo by Sandro Schuh >>
The image is for illustrative purposes only and does not depict the actual situation.
You might want to read !