Tribute to Michael McGrath: Remembering a Tony Winner and Broadway Veteran
Introduction
On September 15, 2023, the world lost a beloved figure in the theater community: Michael McGrath. Known for his comedic genius and ability to embody iconic characters, McGrath won a Tony Award in 2012 for his role in the musical "Nice Work if You Can Get It." Over the course of his career, he graced both Broadway and regional stages, leaving a lasting impact on the world of theater. This tribute serves as a celebration of McGrath's legacy and an exploration of his contributions to the art form.
The Unrecognized Talent
Michael McGrath was a stage actor who may not have been recognized on the street, but his talent shone brilliantly on stage. Throughout his career, he worked steadily for decades, earning praise from critics and audiences alike. McGrath's dedication to his craft and ability to disappear into his roles allowed him to leave a lasting impression even if his face wasn't immediately recognizable.
His early work at Theater by the Sea in Matunuck, R.I., where he appeared regularly from 1977 to 1991, showcased his ability to captivate audiences with his energy and confidence. Whether playing the title role in "George M!," embodying Groucho Marx, or imitating Luciano Pavarotti in "Forbidden Christmas," McGrath's performances were consistently praised for their charisma and comedic timing.
From Supporting Roles to Stardom
While Mr. McGrath began his career in supporting and ensemble roles, his undeniable talent eventually led to featured roles and critical acclaim. In 2005, McGrath played three different roles, including the iconic Patsy in "Monty Python's Spamalot," earning him a Tony nomination for best featured actor in a musical.
His Broadway journey continued with memorable performances in shows like "Is He Dead?" (2007), "Memphis" (2009), and "Born Yesterday" (2011). However, it was his Tony-winning turn in "Nice Work if You Can Get It" that truly solidified his place as a Broadway star. Portraying a bootlegger in a musical that showcased the songs of George and Ira Gershwin, McGrath shared the spotlight with talented performers like Matthew Broderick and Kelli O'Hara, proving that his comedic prowess could shine even in the presence of legendary names.
Diverse Range and Ad-libbing Genius
A testament to McGrath's versatility was his ability to revive famous characters on stage. From his portrayal of Groucho Marx in "The Cocoanuts" to embodying Jackie Gleason's Ralph Kramden in a musical version of "The Honeymooners," McGrath displayed a chameleon-like talent for bringing beloved characters back to life and making them his own.
One notable aspect of McGrath's performances was his willingness to ad-lib, a skill that both delighted audiences and occasionally brought him trouble with authors. His ability to ad-lib as Groucho Marx, matching the iconic comedian's sense of humor, further showcased McGrath's comedic brilliance.
A Tribute to the Understudy
Although McGrath may not have been an A-list star, he often found himself stepping in for the leading actors he admired. As an understudy, he had the opportunity to step into Martin Short's shoes twice, once in "The Goodbye Girl" in 1993 and again in "Little Me" in 1998. During his performance in "Little Me," when McGrath replaced Short, the audience rewarded him with a standing ovation, recognizing his ability to seize the spotlight in challenging situations.
A Life and Legacy
Michael McGrath was born on September 25, 1957, in Worcester, Mass. His journey as an actor began after a brief stint at the Boston Conservatory at Berklee. He met fellow performer Toni Di Buono while working on the "Forbidden Broadway" series, and the two eventually married.
McGrath's legacy lives on through his daughter, Katie Claire McGrath, and the memories he created on stage. His ability to incorporate elements of Groucho Marx, Jackie Gleason, and other iconic figures into his performances showcased his dedication to his craft and his commitment to making audiences laugh.
Conclusion
Michael McGrath's passing is a great loss to the theater community. His ability to bring characters to life with impeccable comedic timing, his willingness to ad-lib, and his talent as an understudy were just a few of the qualities that made him a beloved figure on and off Broadway.
As we celebrate McGrath's legacy, we remember the joy he brought to audiences and the lasting impact of his performances. His dedication to his craft and his ability to transport us into the worlds he created will forever be remembered and cherished. To the talented Michael McGrath, may you rest in peace.
Tribute-michaelmcgrath,tonywinner,spamalot,veteran,legacy,celebration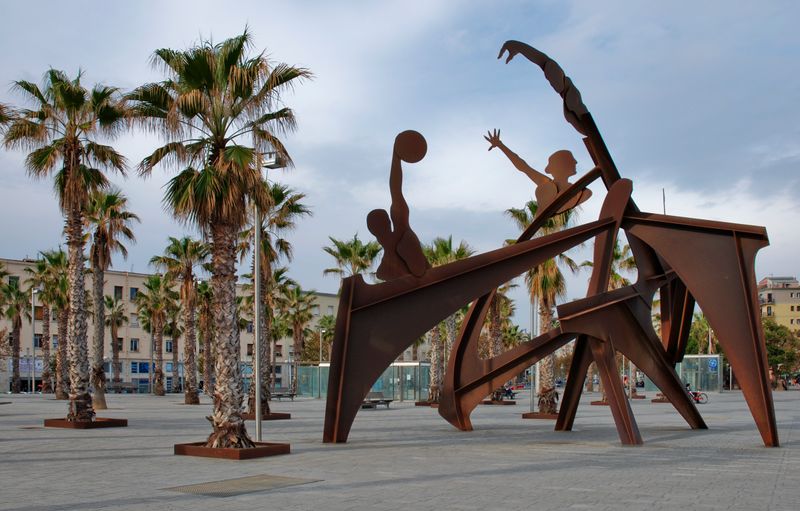 << photo by Tom D'Arby >>
The image is for illustrative purposes only and does not depict the actual situation.
You might want to read !