How to Watch the Denver Broncos vs. Miami Dolphins Game
The Denver Broncos will be facing off against the Miami Dolphins in their home opener this Sunday. As the 2023 NFL season enters Week 3, football fans are eagerly anticipating this exciting matchup. If you're wondering how to watch the game and catch all the action, we've got you covered.
Game Details
Date: Sunday, September 24
Time: 1 p.m. ET
TV Channel: CBS
Streaming: Paramount+
Watching on TV
If you have access to live TV or CBS, you can simply tune in to the game on CBS. Just turn on your television at 1 p.m. ET, and you'll be able to enjoy the Broncos vs. Dolphins matchup.
Streaming Options
If you don't have access to live TV or CBS, there are several streaming options available to ensure that you don't miss out on the excitement.
Paramount+
For NFL fans, Paramount+ offers a great streaming option. With a monthly fee of $6 for the ad-supported tier or $12 for the premium ad-free tier (which also includes Showtime and live access to your local CBS channel), Paramount+ allows you to stream NFL games on CBS and provides access to a variety of other live sports, hit shows, and movies. The service also offers a one-week free trial for new subscribers, allowing you to watch this week's NFL games on CBS for free.
Hulu + Live TV
Hulu's live TV bundle, priced at $70 per month, provides access to NBC, Fox, CBS, and ESPN. With this bundle, you'll have almost every channel you need to watch NFL and NCAA football games in 2023. The package also includes access to Hulu's general content library, unlimited DVR storage, and easy online cancellation. Unfortunately, Hulu does not offer a free trial for its live TV plan at the moment.
Fubo TV
Fubo TV offers access to NBC, ESPN, Fox, CBS, ABC, and NFL Network, making it another great option for streaming the 2023 NFL season. With a 7-day free trial, you can try out this service and enjoy 1000 hours of cloud DVR storage. The only games you might miss with Fubo TV are those blacked out due to regional restrictions and the few NFL games exclusively streaming on ESPN+.
NFL+
If you prefer to watch NFL games exclusively on your phone or tablet, NFL+ offers a subscription for $6.99 per month (or $40 annually) that provides live local and primetime regular and post-season games. This subscription also includes access to NFL Network, which will air eight live games in the 2023 season. NFL+ Premium, priced at $14.99 per month (or $80 annually), offers additional features such as access to NFL RedZone and full and condensed replays of every game.
Other streaming options
If none of the above options suit your preferences, there are a few other ways to catch select NFL games:
ESPN+
ESPN+ allows you to stream select NFL games, as well as access ESPN, Fox, ABC, and NBC.
Sling TV Orange & Blue
Sling TV offers a package called Orange & Blue that provides access to ESPN, ABC, Fox, CBS, NBC, and NFL Network.
DirecTV Choice
DirecTV's Choice package includes ABC, NBC, CBS, Fox, ESPN, and NFL Network.
YouTube TV
YouTube TV, priced at $73 per month, allows you to stream ABC, NBC, CBS, Fox, ESPN, and NFL Network.
Amazon Prime Video
Amazon Prime Video is the place to go to catch Thursday Night Football games.
Editorial and Advice
With multiple ways to watch NFL games, fans have more options than ever before. However, this multitude of choices can also be overwhelming. It is important to carefully consider your needs and preferences before selecting a streaming service.
When deciding which option is best for you, take into account factors such as pricing, channel availability, additional features, and user experience. Consider your viewing habits, including whether you primarily watch games on your television or prefer streaming on your mobile devices.
While some services offer free trials, it is essential to read the terms and conditions for each trial to ensure that you understand any recurring charges or cancellation policies. Take advantage of the free trials to test out the services and determine which one aligns best with your needs.
It is also worth noting that regional restrictions may apply to some streaming services, so be aware of blackout restrictions that may prevent you from watching certain games.
Finally, remember that streaming services can experience technical issues or require a stable internet connection. To ensure a smooth viewing experience, make sure your internet connection is reliable and consider using a wired connection if possible.
Overall, there is no shortage of options for watching NFL games, but careful consideration of your preferences and needs will help you make the best choice. With the right streaming service, you can enjoy every thrilling moment of the 2023 NFL season.
Football-streaming,DenverBroncos,MiamiDolphins,game,guide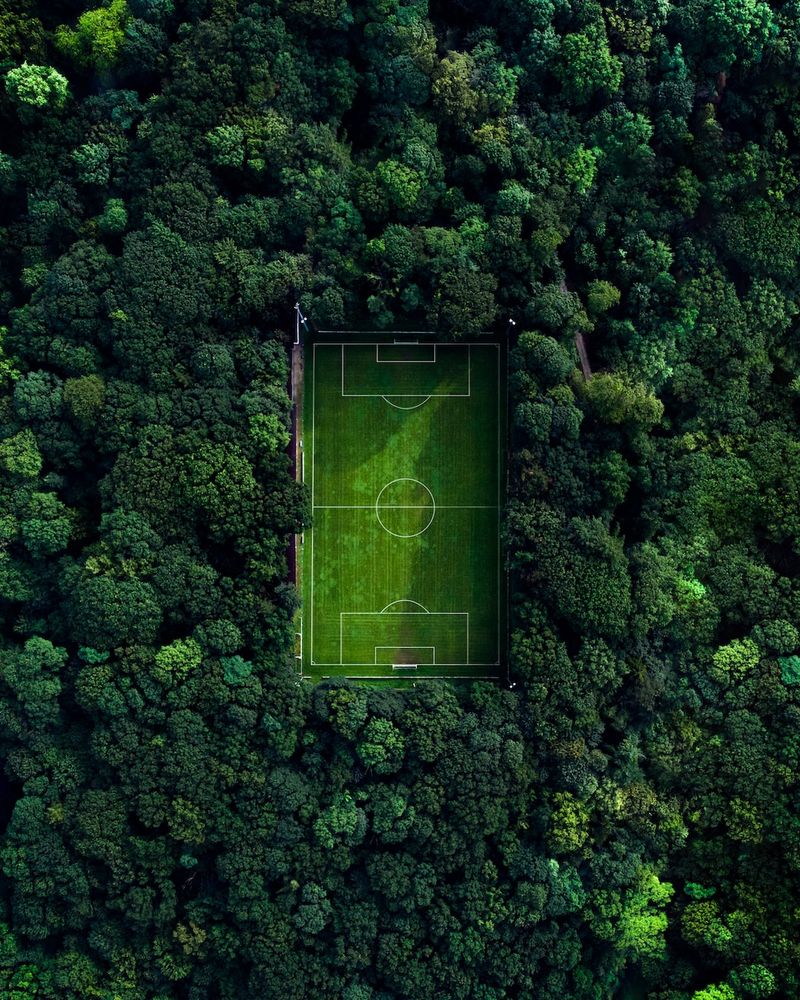 << photo by Dan Asaki >>
The image is for illustrative purposes only and does not depict the actual situation.
You might want to read !