Georgia vs. South Carolina: A Battle for the SEC East
On Saturday, the No. 1 ranked Georgia Bulldogs will face off against the South Carolina Gamecocks in an SEC East showdown. Georgia enters the game with an impressive 2-0 start, winning their first two games by a combined score of 93-10. Meanwhile, South Carolina is coming off a win against Furman after suffering a season-opening loss to North Carolina.
Georgia's Dominance and Streaks
Georgia is currently on a historic run, having won 29 consecutive regular-season games and 19 straight overall. The team's success can be attributed to a combination of talented players and coaching under head coach Kirby Smart. Despite losing key contributors from the previous seasons, the Bulldogs have been able to rely on new faces to make an impact. Quarterback Carson Beck has been effective in his first starts, leading an offense that has been able to build large leads early in games.
However, Georgia is not without its challenges. The team has been dealing with injuries to key players, including wide receiver Ladd McConkey, running back Daijun Edwards, and safety Javon Bullard. While the depth chart is filled with talented players, the "next man up" mentality means that some players who haven't been as crucial to Georgia's recent success will have to step up.
South Carolina's Resilience and Injury Concerns
South Carolina comes into the game with its own set of challenges. The team has faced injury issues, with star wide receiver Antwane Wells being limited due to lower body injury. Despite Wells' absence, senior wide receiver Xavier Legette has emerged as one of the top pass-catchers in the SEC, leading the conference in receiving yards per game and all-purpose yards per game.
However, injuries have not been limited to the wide receiver position for South Carolina. As the team prepares to face Georgia, Mississippi State, and Tennessee in consecutive weeks, they cannot afford any more setbacks. The team will need to rely on the resilience of its players to overcome these challenges.
A Battle in the Trenches
One of the key matchups to watch in this game will be Georgia's defense against South Carolina's quarterback Spencer Rattler. Georgia's defense has been impressive so far, but Rattler presents a significant challenge. Rattler ranks third among FBS quarterbacks in passing yards per game and has been efficient with his throws, completing over 84% of his passes without any interceptions.
Georgia's defensive front will need to put pressure on Rattler and disrupt his rhythm to have success. If they can do so, it could be a long day for the South Carolina offense.
Editorial: Georgia's Path to a Third-Consecutive Title
As Georgia aims for its third-consecutive national title, the game against South Carolina serves as an early test for the Bulldogs. While the team has dominated its opponents thus far, the conference schedule presents a different level of competition.
Despite facing some injury concerns, Georgia's depth and coaching have proven to be strong in recent years. The ability to replace key contributors and maintain a winning culture is crucial to sustaining success. As the Bulldogs embark on their conference schedule, they must continue to rely on the next wave of talented players to step up and contribute.
While South Carolina may present a challenge, it is a challenge that Georgia must overcome to prove its dominance in the SEC East. The outcome of this game will be a good indicator of the Bulldogs' readiness to defend their national title.
Advice: Enjoy the Journey
As fans tune in to watch the game between Georgia and South Carolina, it's important to remember that football is about more than just the final score. It's about the journey, the stories, and the moments that make the game special.
Whether you're a fan of Georgia or South Carolina, take the time to appreciate the talent on the field and the dedication of the players and coaches. These are young athletes giving their all to compete at the highest level and bring pride to their respective programs.
Regardless of the outcome, football has the power to unite communities and bring people together. So, sit back, relax, and enjoy the game. Embrace the passion, the excitement, and the shared experiences that make college football one of the greatest spectacles in sports.
Football-wordpress,tagnames,Georgia,SouthCarolina,BattlefortheEast,watchlocations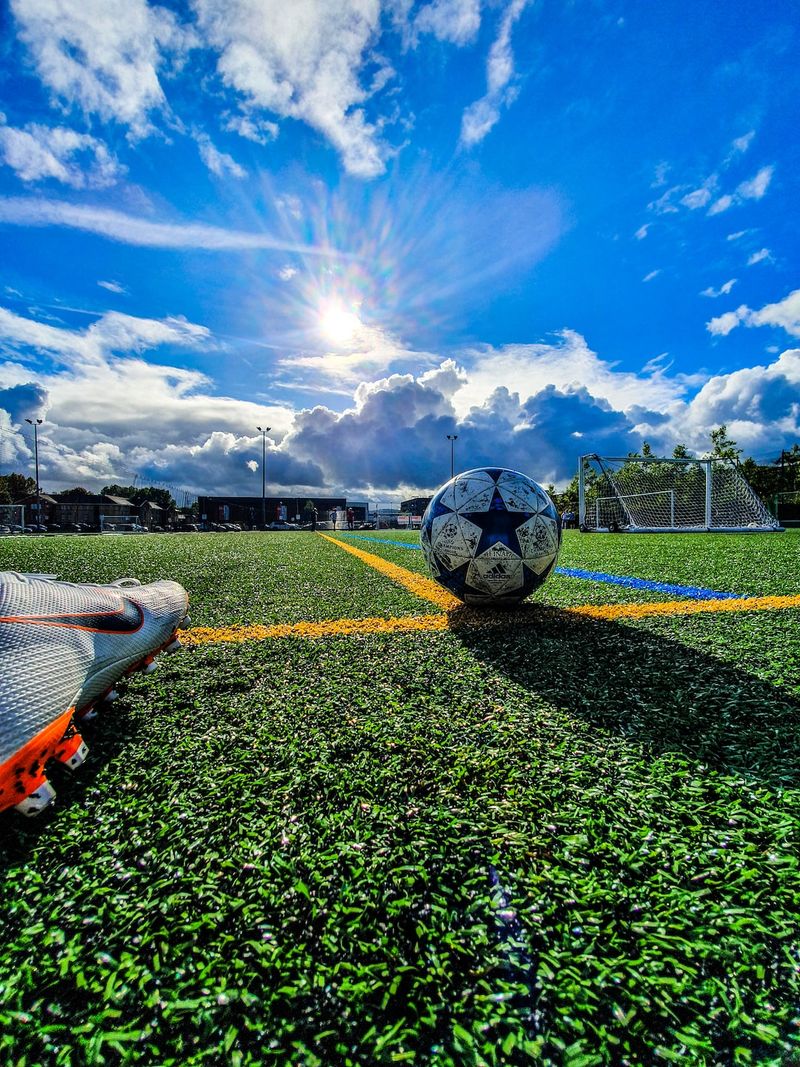 << photo by jason charters >>
The image is for illustrative purposes only and does not depict the actual situation.
You might want to read !