Apple Unveils iPhone 15 Pro and iPhone 15 Pro Max: The Best of Apple Design and Innovation
Apple has announced the release of its latest iPhones, the iPhone 15 Pro and iPhone 15 Pro Max. These new models represent Apple's best in terms of design and innovation, featuring a strong and lightweight titanium design, powerful camera upgrades, and the A17 Pro chip for enhanced performance and gaming experiences. The iPhones will be available in four stunning new finishes and are set to be released later this month.
A Stunning, Lightweight, and Durable Design
The iPhone 15 Pro and iPhone 15 Pro Max are the first iPhones to feature a strong and lightweight titanium design. This premium alloy, which is commonly used in spacecraft, provides the iPhones with one of the highest strength-to-weight ratios of any metal, making them Apple's lightest Pro lineup ever. The new design also includes contoured edges and the thinnest borders on an iPhone, ensuring a sleek and modern look.
To ensure durability, the Pro lineup combines the strength of titanium with the toughest back glass in a smartphone and the industry-leading Ceramic Shield on the front. The titanium bands encase a substructure made from 100 percent recycled aluminum, further enhancing the strength of the iPhones. Additionally, the Super Retina XDR display with Always-On and ProMotion technologies offers users an exceptional viewing experience.
A17 Pro: A New Generation of Apple Silicon
Powering the iPhone 15 Pro and iPhone 15 Pro Max is the A17 Pro, the industry's first 3-nanometer chip. This chip brings significant improvements to the entire iPhone's performance, including a 10 percent faster CPU, a 2x faster Neural Engine, and a 20 percent faster pro-class GPU. The A17 Pro also introduces hardware-accelerated ray tracing, enabling smoother graphics and more immersive AR applications and gaming experiences.
With the A17 Pro, the iPhone 15 Pro and iPhone 15 Pro Max can handle console titles like Resident Evil Village, Resident Evil 4, Death Stranding, and Assassin's Creed Mirage, bringing true-to-life gaming experiences to the palm of users' hands.
A Powerful Pro Camera System
The advanced camera systems on the iPhone 15 Pro and iPhone 15 Pro Max are packed with the equivalent of seven pro lenses, all enabled by the A17 Pro chip. The 48MP Main camera, built exclusively for the Pro lineup, offers users more flexibility with a new 24MP super-high-resolution default. The Main camera also supports 48MP HEIF images with 4x more resolution.
In addition, the iPhones feature an expansive 3x Telephoto camera and the longest optical zoom ever on an iPhone, 5x at 120mm, on the iPhone 15 Pro Max. The Telephoto camera utilizes innovative tetraprism design with combined optical image stabilization and autofocus 3D sensor-shift module, providing users with the most advanced stabilization system yet.
Furthermore, the iPhones incorporate features like Night mode, Smart HDR, and computational photography, allowing for sharper details, more vivid colors, and better low-light performance. Users can also take portraits without having to switch to Portrait mode, and they can adjust the focus point after the photo has been taken, providing greater creative control.
Next-Level Wireless Performance and Connectivity
The iPhone 15 Pro lineup offers improved wireless performance and connectivity. Both models utilize the USB-C connector, enabling universal charging and data transfer across Apple devices. The iPhones also support USB 3 for faster data transfer speeds and come equipped with the second-generation Ultra Wideband chip, allowing for more precise location tracking and connectivity with other devices.
Additionally, the iPhone 15 Pro and iPhone 15 Pro Max support Wi-Fi 6E for greater wireless performance and introduce Thread-enabled smartphones, opening up future opportunities for Home app integrations. They also feature super-fast 5G capabilities, MagSafe and Qi2 wireless charging support, improved audio quality, and eSIM support for international roaming plans.
Expanded Safety Capabilities for Peace of Mind
The iPhone 15 lineup offers enhanced safety capabilities to provide assistance in critical situations. This includes Emergency SOS via satellite, which enables users to message emergency services even when cellular and Wi-Fi coverage is not available. The iPhones also introduce Roadside Assistance via satellite in partnership with AAA, allowing users to connect with roadside assistance services when they have car trouble while off the grid.
Featuring iOS 17
The iPhone 15 Pro and iPhone 15 Pro Max come with iOS 17, the latest iteration of Apple's operating system. iOS 17 includes updates to various apps, such as the Phone app with Contact Posters and Live Voicemail, and the Messages app with a new stickers experience and transcription of audio messages. The update also introduces new features like NameDrop for easier contact sharing and StandBy for a customizable full-screen experience while charging the iPhone.
Better for the Environment
Apple is committed to its goal of making every product carbon neutral by 2030. The iPhone 15 Pro and iPhone 15 Pro Max contribute to this effort by using recycled materials, including 100 percent recycled aluminum and cobalt in the battery, as well as 100 percent recycled rare earth elements in magnets and recycled gold in various components. The packaging is also made from fiber-based materials, reducing the use of plastic.
Apple has also made changes to its iPhone accessories. The company will no longer use leather in any new Apple products, including iPhone accessories. Instead, Apple is introducing the FineWoven Case with MagSafe and FineWoven Wallet with MagSafe, which are made from a durable and elegant microtwill material that consists of 68 percent post-consumer recycled content.
Pricing and Availability
The iPhone 15 Pro and iPhone 15 Pro Max will be available in four finishes: black titanium, white titanium, blue titanium, and natural titanium. The iPhone 15 Pro starts at $999, while the iPhone 15 Pro Max starts at $1,199. Pre-orders begin on September 15, and availability is set for September 22. Apple is also offering trade-in options and carrier offers to make the new iPhones more accessible to customers.
Overall, the iPhone 15 Pro and iPhone 15 Pro Max represent Apple's commitment to pushing the boundaries of innovation and design in the smartphone industry. With their advanced features, powerful performance, and sustainable materials, these iPhones are set to deliver exceptional user experiences.
Technology–iphone15pro,iphone15promax,apple,innovation,technology,smartphones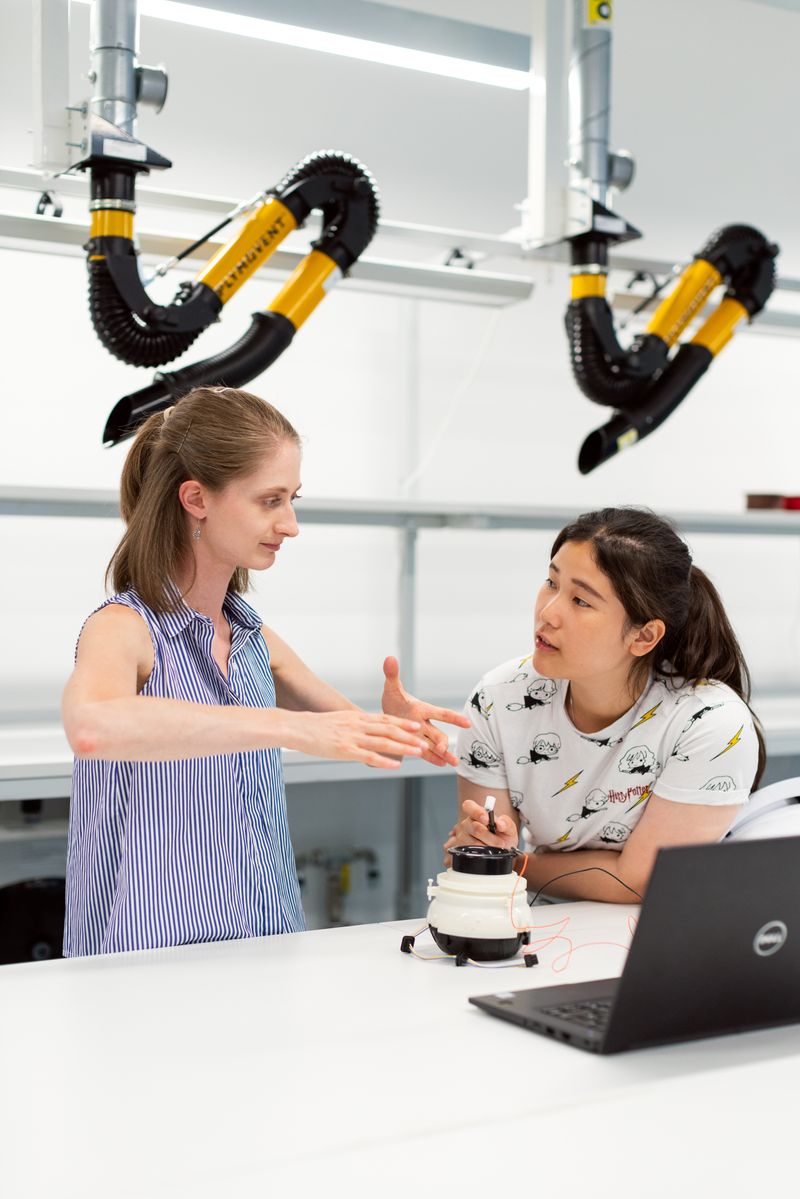 << photo by ThisIsEngineering >>
The image is for illustrative purposes only and does not depict the actual situation.
You might want to read !