Oft-questioned KU front breaks through for six sacks against Illinois
The Evolution of KU's Front Line
In a stunning turnaround, the University of Kansas (KU) football team's oft-questioned front line came alive in their recent game against Illinois, recording six sacks and leaving an indelible mark on the field. This breakthrough performance has sparked discussions about the evolution of KU's front line, the challenges they have faced, and the impact it may have on the team's rebuilding process.
For years, Kansas football has struggled to find success on the field. The program has faced numerous setbacks, including coaching changes, recruiting challenges, and a lack of overall talent. One area that has received constant scrutiny is the performance of the front line. A strong defensive line is crucial in disrupting opposing offenses, creating pressure on the quarterback, and stopping the running game. Kansas' front line, however, has consistently fallen short in these areas, leaving the team vulnerable and often overmatched.
The six sacks against Illinois marked a turning point for the KU front line. It showcased a newfound aggression, determination, and skill that had been absent in previous years. The performance not only surprised fans and critics but also injected a sense of hope and belief into the program. It begs the question: what led to this breakthrough?
The Royalty of Rebuilding
Rebuilding a struggling football program is a daunting task. It requires patience, resilience, and a commitment to excellence. Kansas has been in this process for some time, enduring multiple head coaching changes and weathering the storms of expectations. Building a winning team is not an overnight process; it requires a solid foundation and the ability to attract talented players who fit the program's culture.
One of the most significant factors in the resurgence of KU's front line is the leadership of their coaching staff. The current coaching staff, including head coach Lance Leipold, has instilled a sense of discipline, accountability, and technique in the players. They have focused on developing the skills necessary to compete at a higher level and have relentlessly worked to create a cohesive unit.
Furthermore, KU's front line has benefited from a renewed emphasis on recruiting. The coaching staff has actively sought out players who possess the necessary physical attributes and a relentless work ethic. This recruitment strategy, coupled with astute player development, has helped elevate the performance of the front line.
The breakthrough against Illinois should serve as a reminder that rebuilding a program takes time but can yield significant and impactful results. It highlights the importance of continuity in coaching staff, recruiting talented athletes, and fostering a culture of relentless pursuit of excellence.
Editorial: The Lessons Learned
The performance of KU's front line against Illinois provides valuable lessons for both the team and other struggling football programs. It underscores the significance of perseverance, adaptability, and belief in the face of persistent criticism and adversity.
First and foremost, the KU front line's breakthrough demonstrates that change is possible. It is a reminder to never underestimate the potential for growth and development, even in the face of repeated setbacks. Critics may be quick to dismiss struggling programs, but this performance serves as a powerful rebuttal to their doubts.
Additionally, the example set by KU's front line shows the value of investing in coaching staff and player development. Identifying coaches who can institute discipline, systems, and strategies that maximize player potential is crucial to a program's success. Equally important is the nurturing of talent through recruiting and skill development.
Finally, the KU front line's breakthrough highlights the importance of unity and team culture. When players are aligned in their goals and possess a shared sense of purpose, they can overcome obstacles and achieve surprising success.
Advice for Struggling Programs
For struggling football programs looking to replicate KU's success, there are several key lessons to be learned:
Invest in coaching staff: Look for coaches with a proven track record of success, who can bring stability, discipline, and expertise to the program.
Recruit strategically: Identify athletes who possess the necessary physical attributes, but also prioritize character, work ethic, and a hunger for success.
Focus on player development: Provide resources and support systems that enable athletes to maximize their potential through skill development and physical conditioning.
Nurture team culture: Foster an environment of camaraderie, shared goals, and a relentless pursuit of excellence. Encourage players to support and push each other to reach new heights.
Persist through adversity: Understand that building a winning program is a long-term process and that setbacks will occur. Stay committed to the vision and have faith in the potential for growth and improvement.
While the breakthrough performance of KU's front line against Illinois may have been unexpected, it serves as a beacon of hope for struggling football programs everywhere. It demonstrates that with the right leadership, recruiting efforts, player development, and a united team culture, success is within reach. The KU front line's evolution is a testament to the power of perseverance and the potential for transformation.
Basketball-sports,KUsports,evolution,Royalty,rebuilding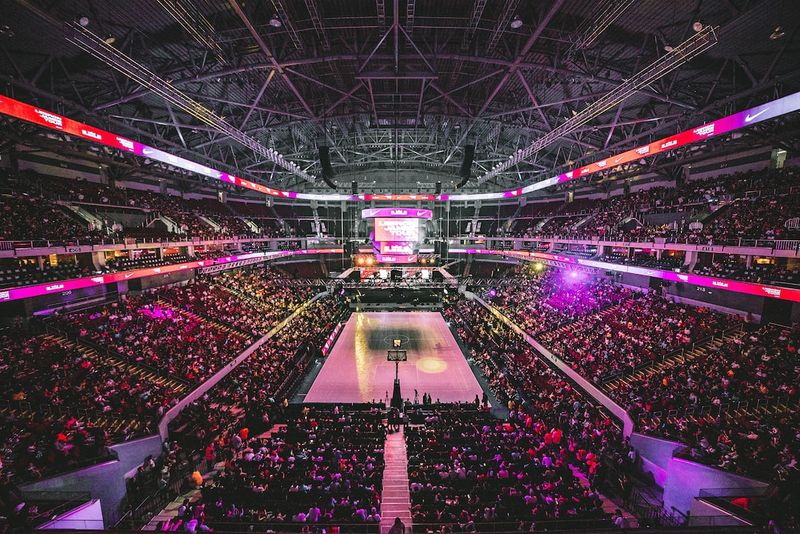 << photo by JC Gellidon >>
The image is for illustrative purposes only and does not depict the actual situation.
You might want to read !