College Football Matchup: Temple at Rutgers
By
In a highly anticipated mid-Atlantic matchup, the Rutgers Scarlet Knights (1-0, 1-0 Big Ten) will clash against the Temple Owls (1-0, 0-0 AAC) at SHI Stadium in Piscataway on Saturday night. After an impressive conference win in their season opener, Rutgers' defense will be put to the test against Temple's offense, led by sophomore quarterback E.J. Warner.
Rutgers Defense Shines
Entering this game with momentum, Rutgers' defense showcased their strength in their victory over Northwestern. Holding the Wildcats to a mere 201 total yards of offense and limiting their rushing game to a mere 12 yards, the Scarlet Knights demonstrated their defensive dominance. With five sacks and two turnovers, Rutgers' defense effectively shut down Northwestern's offense at crucial moments. They suppressed Northwestern's third and fourth down conversions and allowed only one red zone trip. This display of defensive prowess has undoubtedly boosted their confidence heading into the matchup against Temple.
Temple's Offensive Threat
On the other side of the field, the Temple Owls come into this game riding the wave of their week one win against Akron. Spearheading their offensive attack is sophomore quarterback E.J. Warner, who was named the AAC Rookie of the Year last season. Warner's performance against Akron was commendable, completing 28 of his 49 pass attempts for 292 yards, with two touchdowns and no interceptions. Warner's dual-threat ability was also on display as he contributed 15 rushing yards on three carries. As a key offensive player, Warner's performance will be critical to Temple's success against Rutgers' formidable defense.
A Classic Rivalry
These two schools have a long-standing history in football, dating back to the late 1940s. Rutgers currently leads the all-time series with a record of 22-14. Moreover, the Scarlet Knights are currently on a six-game winning streak against the Owls, which is tied for the longest in the series. This adds an extra layer of excitement and anticipation to the matchup, as both teams will be vying to extend or break this streak.
How to Watch
For fans interested in watching the Temple Owls at Rutgers Scarlet Knights game, the Big Ten Network Alternate channel will be providing broadcast coverage. Additionally, live streaming options are available through Fubo, which offers a free trial to start. However, it is important to note that regional restrictions may apply, so viewers should check their local listings.
Editorial and Advice
This matchup between Rutgers and Temple holds great significance for both teams. For Rutgers, this game is an opportunity to continue building on their early-season success and solidify their position in the competitive Big Ten conference. A victory against Temple would provide the Scarlet Knights with a boost of confidence and serve as an indication of their potential for the rest of the season.
On the other hand, the Temple Owls will be aiming to break their losing streak against Rutgers and establish themselves as a formidable force in the AAC conference. A win over a Big Ten opponent like Rutgers would not only propel Temple's confidence but also raise their profile within the college football landscape.
In terms of key matchups, the battle between Rutgers' defense and Temple's offense will be crucial. If Rutgers can replicate their dominant defensive performance from their previous game, they stand a good chance of containing Temple's offensive threats, particularly quarterback E.J. Warner. However, if Temple can find openings in Rutgers' defense and exploit them, they could turn the tides in their favor.
Ultimately, this game will be determined by the performance of both teams on the field. The outcome will depend on factors such as game strategy, execution, and the ability to capitalize on opportunities. As with any sport, the unpredictable nature of college football adds an element of excitement and uncertainty to the matchup.
As fans, we should look forward to witnessing this clash between two teams with a rich history and a desire for victory. Whether you are cheering for the Scarlet Knights or the Owls, there is no doubt that this game will deliver an engaging and competitive spectacle on the gridiron.
Football–wordpress,livestream,TVoptions,sports,football,Temple,Rutgers,Gridiron,Clash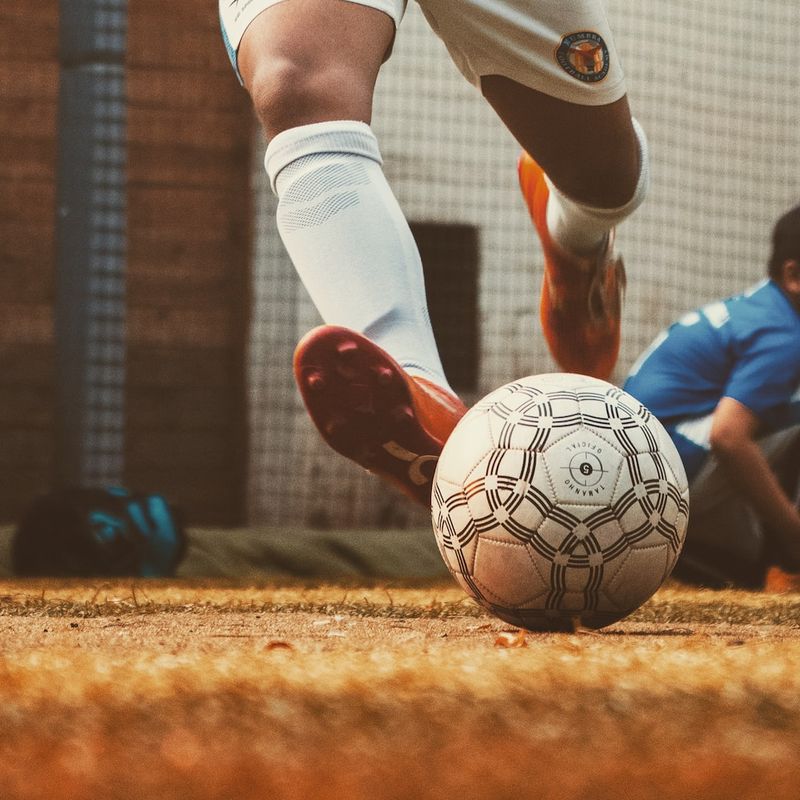 << photo by Md Mahdi >>
The image is for illustrative purposes only and does not depict the actual situation.
You might want to read !