Janmashtami 2023: Celebrating the Divine Birth of Lord Krishna
A Time of Joy, Devotion, and Reflection
Janmashtami, also known as Krishna Janmashtami, Krishnashtami, Gokulashtami, Ashtami Rohini, Srikrishna Jayanti, and Sree Jayanthi, is a significant Hindu festival that commemorates the birth of Lord Krishna. Devotees of Lord Krishna celebrate this special day with great joy, enthusiasm, and devotion.
On Janmashtami, people fast and engage in prayers, seeking the well-being of their families. The festival, which falls on September 6 and 7 this year, is marked by various rituals, such as singing hymns, reciting Krishna's teachings, and participating in processions.
Reflection on Lord Krishna's Teachings
Lord Krishna is revered as a divine figure in Hindu mythology, known for his wisdom, compassion, and playful mischiefs. His life and teachings hold valuable lessons that continue to inspire people of all generations. As we celebrate Janmashtami, it is essential to reflect upon the timeless teachings of Lord Krishna and how they can guide us towards righteousness and goodness.
One central lesson imparted by Lord Krishna is the importance of surrendering one's ego, finding one's purpose, and living a life of purpose. Krishna's love for all beings serves as a testament to the boundless compassion of the Divine. His birth reminds us that goodness always triumphs over evil, encouraging us to have faith in the divine.
Sharing Wishes and Messages of Celebration
Janmashtami is a time for families, friends, and communities to come together and celebrate. It is customary to exchange wishes, messages, and social media statuses on this auspicious occasion to spread joy and express devotion to Lord Krishna.
Here are some heartfelt Janmashtami wishes and messages that you can share with your loved ones:
Best wishes on the auspicious occasion of Janmashtami. Jai Shri Krishna!
May Lord Krishna illuminate our lives with joy & the ability to serve the poorest of the poor for the progress of humankind.
Wishing you a Janmashtami full of devotion, spirituality, and the sweetness of Lord Krishna's love.
Let the melody of Lord Krishna's flute bring peace and harmony to your life. Happy Krishna Janmashtami!
May the blessings of Lord Krishna fill your life with love, happiness, and prosperity. Happy Janmashtami 2023!
Embracing Lord Krishna's Teachings in Daily Life
As we celebrate Janmashtami, let us not merely limit our devotion to a single day but strive to incorporate Lord Krishna's teachings into our daily lives. The lessons of love, compassion, righteousness, and the quest for spiritual enlightenment that Krishna embodies can guide us in our interactions with others and help us lead more fulfilling lives.
Additionally, let us not forget the importance of embracing the childlike innocence within us. Just as Krishna's childhood antics enchant everyone, we should make room for joy, laughter, and love in our lives. By doing so, we can experience a deeper sense of happiness and connection with others.
In Conclusion
Janmashtami is a sacred occasion that provides an opportunity for individuals to deepen their devotion to Lord Krishna and celebrate his divine birth. It is a time of joy, reflection, and shared festivities. By reflecting on Lord Krishna's teachings and incorporating them into our lives, we can cultivate a greater sense of purpose, compassion, and inner peace.
As we celebrate Janmashtami, let us not only exchange wishes and messages but also aspire to embody the virtues that Lord Krishna embodied. In doing so, we can lead lives filled with love, kindness, and spiritual growth. Jai Shri Krishna!
Krishna-janmashtami,lordkrishna,hindufestival,divinebirth,celebration,religiousholiday,indianculture,devotional,bhakti,dahihandi,fasting,worship,spiritual,mythology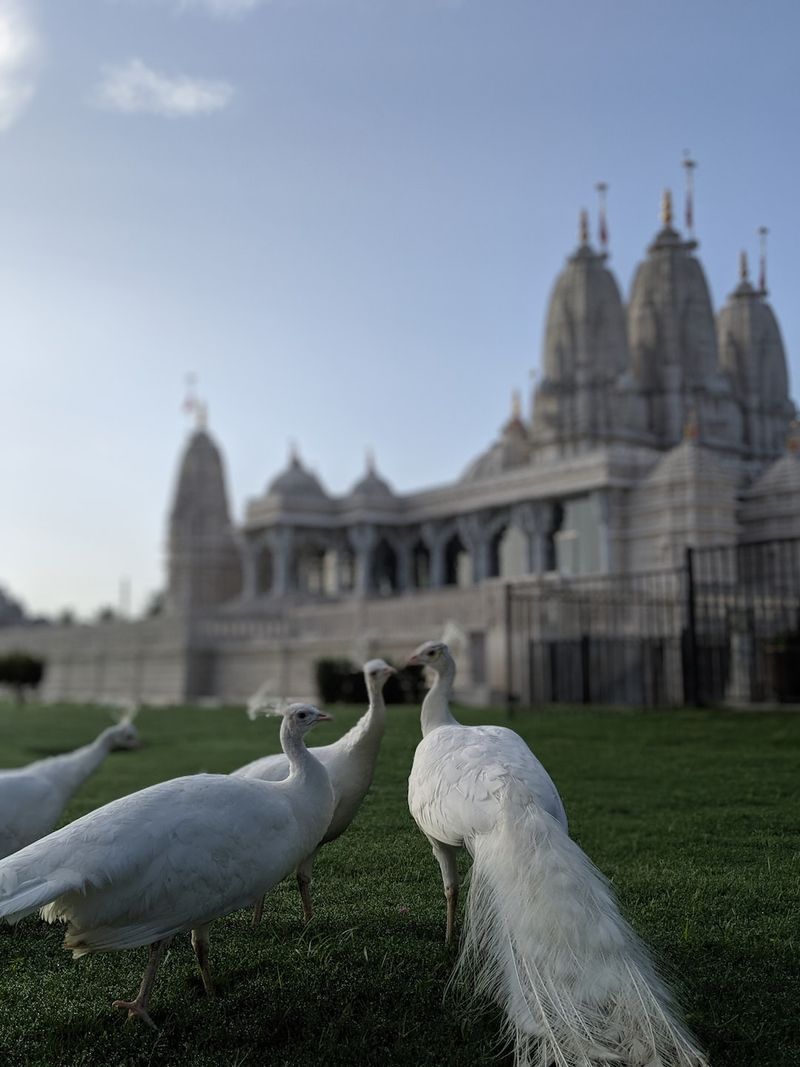 << photo by Darshan Patel >>
The image is for illustrative purposes only and does not depict the actual situation.
You might want to read !