What You Need to Know for the 2023 Duke Football Employee Kickoff
Pre-Game Fun
The Duke Football Employee Kickoff Celebration will take place on Saturday, September 9, with the Blue Devils playing against Lafayette at 6 p.m. at Brooks Field at Wallace Wade Stadium. The event is open to Duke faculty and staff, offering a chance to enjoy pregame family fun, free meals, and the opportunity to watch a Duke football game with family, friends, and colleagues.
Gates will open at 4:30 p.m. on September 9, and fans can enjoy a free employee tailgate on the Duke Football practice field behind the scoreboard. This family-friendly event will feature interactive games, a Junior Blue Devils Skills Challenge, and kid-friendly activities like an inflatable bounce house. Employees who enter the tailgate by 5:30 p.m. will receive pre-bagged meals, which will be distributed. The activities will close at kickoff.
How to Receive Your Pre-Game Meal
The pre-game meals for employees and their guests will be distributed at the pre-game employee tailgate on the Duke Football practice field. Make sure to bring your digital game ticket with you, as it will be scanned for a second time to access the food line. Employees who have entered the tailgate area by 5:30 p.m. will receive a meal. Food distribution will end 15 minutes prior to kickoff. The meal options include a choice of chicken, turkey, or roast beef sandwiches, with a vegan and gluten-free option available.
After picking up your food, you can head up to your seats and enjoy your meal.
Where to Park
Employees are encouraged to take advantage of the Yellow Zone Courtesy Shuttle Lots on game day. Tailgate parking is available in the H Lot and GC Lot off Anderson Street and Yearby Avenue. Shuttle buses will run from Yearby Avenue to Duke Chapel, providing a less-than 5-minute walk to the stadium gates. Parking in these lots is free of charge.
Accessible parking is available in the Blue Zone Lots off Duke University Road. Each vehicle using accessible parking must have a state-issued placard or hangtag.
Due to congestion around campus and different traffic patterns and parking availability on game days, it is important to arrive early to allow plenty of time to park and make it to the pre-game festivities.
Fan-Friendly Bag Policy
Athletics will continue its bag policy, which allows football fans to enter the stadium with their belongings using a clear bag. All bags and purses must be clear plastic, vinyl, or PVC and no larger than 12 inches by 12 inches by 6 inches. Small clutches or wallets smaller than 8 inches by 5 inches by 1 inch and 1-gallon clear plastic storage bags are also permitted.
Duke Stores merchandise bags require a day-of receipt of purchase for entry. Guests with permitted bags containing medical and/or childcare needs may opt to use the designated Medical/Family Lane at each gate screening area. Clear bags will also be available for purchase at the Duke Bookstore and Duke Team Store.
Entry Information
Guests can keep their cell phones, keys, and wallets in their pockets or clear bags and walk through the gates without breaking stride. Once a ticket has been scanned for entry at the stadium gates, there is no re-entry allowed. This means that if you leave the stadium, you will not be able to re-enter.
For additional Duke Football game day information, you can visit the Game Day Hub.
Share Your Game Day Photos
Working@Duke is hosting a giveaway of prizes for staff and faculty who share their game day photos with them. You can follow and tag Working@Duke on Instagram or send them your picture by the end of the day on September 10. You can also follow Working@Duke on Twitter, Facebook, and Instagram.
Editorial and Advice
The Duke Football Employee Kickoff Celebration offers a wonderful opportunity for Duke faculty and staff to come together, enjoy a football game, and build stronger bonds as a community. The pre-game fun activities, such as interactive games and a Junior Blue Devils Skills Challenge, provide a chance for employees and their families to engage in friendly competition and create lasting memories.
The provision of free meals at the employee tailgate further enhances the experience, offering a convenient and enjoyable way to fuel up before the game. The inclusion of a variety of meal options, including a vegan and gluten-free option, demonstrates Duke's commitment to catering to diverse dietary needs.
Parking can often be a challenge on game days, but Duke has made provisions to alleviate this issue by offering Yellow Zone Courtesy Shuttle Lots and designated tailgate parking in the H Lot and GC Lot. Employees should take advantage of the shuttle service to minimize stress and ensure they arrive on time for the pre-game festivities.
The fan-friendly bag policy implemented by Athletics aims to enhance security while still allowing fans to bring their belongings into the stadium. By following the guidelines and opting for a clear bag or small clutch, attendees can expedite the security screening process and make their entry into the stadium smooth and efficient.
It is important for employees to be aware of the no re-entry policy once a ticket has been scanned. This policy ensures the safety and security of all attendees but also means that if you leave the stadium during the game, you will not be able to re-enter. It is advisable to plan accordingly and ensure you have any necessary items with you before entering.
Lastly, the opportunity to share game day photos with Working@Duke and potentially win prizes adds an extra layer of excitement and camaraderie to the event. By participating, employees can showcase their team spirit and contribute to the sense of community within the Duke workforce.
In conclusion, the 2023 Duke Football Employee Kickoff Celebration promises to be a memorable event for Duke faculty and staff. By following the provided information and recommendations, employees can ensure a smooth and enjoyable game day experience. Let us come together, support our Blue Devils, and celebrate the spirit of community at Duke.
Football-future,guide,2023,DukeFootball,employeesituation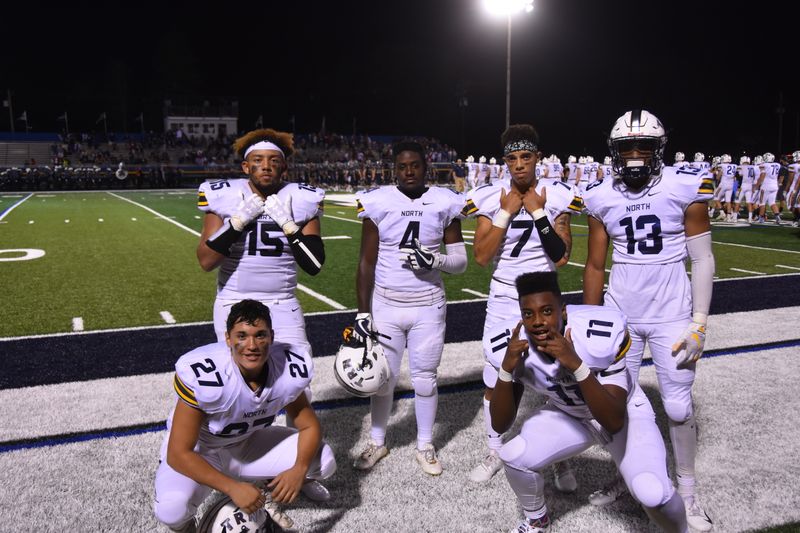 << photo by TRN Shots >>
The image is for illustrative purposes only and does not depict the actual situation.
You might want to read !