Clemson at Duke: Three things to watch
Cade Klubnik taking the easy stuff
One of the key factors in Monday night's matchup between Clemson and Duke will be the performance of Clemson quarterback Cade Klubnik. As a young quarterback making just his second start, it will be crucial for Klubnik to remain composed and not try to force big plays downfield. Instead, his success will be determined by his ability to take what the defense gives him.
Clemson's new offensive coordinator, Garrett Riley, has implemented a system that aims to scheme open receivers, particularly on underneath routes. If Klubnik can consistently identify and connect with these open targets, Clemson will be able to move the ball effectively on offense. However, if he succumbs to the pressure and tries to force the ball downfield too often, he risks playing into the hands of Duke's turnover-forcing defense.
This matchup will test Klubnik's decision-making abilities and his understanding of the offensive game plan. If he can effectively manage the game and make the right reads, Clemson's offense will have a solid chance of success.
Riley Leonard vs Clemson's linebackers
Duke quarterback Riley Leonard is a dark horse Heisman contender, and his dual-threat ability adds an extra dimension to Duke's offensive attack. Leonard led the team in rushing last season and is looking to build on that success in 2023. However, he will face a significant challenge in the form of Clemson's linebackers.
Clemson boasts arguably the best linebacker duo in the country in Jeremiah Trotter Jr. and Barrett Carter. These two talented linebackers will be tasked with containing Leonard and preventing him from making explosive plays on the ground. Their ability to read the game, make correct tackles, and maintain discipline will be critical in neutralizing Leonard's impact.
This matchup between Leonard and Clemson's linebackers will be a test of athleticism, football IQ, and defensive discipline. If Trotter and Carter can effectively contain Leonard's rushing ability, Clemson's defense will have a significant advantage.
Clemson's lines of scrimmage
One of Clemson's major strengths heading into this matchup is their dominance on both offensive and defensive lines of scrimmage. Offensively, the Tigers return four out of five starters from last year, providing continuity and experience. On the defensive side, Clemson received a major boost when defensive linemen Tyler Davis, Ruke Orhorhoro, and Xavier Thomas decided to return for another season.
The return of these key players, combined with the addition of talented freshmen defensive linemen like 5-star recruit Peter Woods, gives Clemson a formidable presence at the line of scrimmage. Their ability to control the line of scrimmage will be crucial in creating opportunities for the defense and providing a solid foundation for their offensive game plan.
The question for Duke will be whether they choose to attack Clemson's strong front or play a more cautious game. Taking on Clemson's talented defensive line head-on could lead to a high-risk, high-reward situation for the Blue Devils. They may choose to live on the edge and take calculated risks in order to exploit any potential weaknesses.
Editorial
The Clemson vs. Duke matchup on Monday night promises to be an intriguing battle between two teams with different aspirations. Clemson, coming off a challenging 2022 season, will be looking to reclaim their dominance and bounce back from a disappointing end to their campaign. Duke, on the other hand, enters the game with hopes of building on their solid 9-4 record from last season.
This game presents an opportunity for Clemson to showcase their ability to overcome adversity and return to their winning ways. With a young quarterback in Cade Klubnik and the guidance of new offensive coordinator Garrett Riley, the Tigers will need to display composure and execute their game plan effectively. Klubnik's ability to make smart decisions and take what the defense gives him will be crucial in determining Clemson's success on offense.
On the defensive side, Clemson's linebacker duo of Jeremiah Trotter Jr. and Barrett Carter will be tested by Duke's dual-threat quarterback, Riley Leonard. Their ability to contain Leonard and limit his explosiveness will be a key factor in determining the outcome of this game. If Clemson's linebackers can rise to the challenge and neutralize Leonard's impact, it will significantly bolster Clemson's chances of victory.
Additionally, Clemson's dominance at the line of scrimmage will play a vital role in their overall success. The return of experienced players on both offensive and defensive lines, coupled with the addition of talented freshmen, gives Clemson an advantage in the trenches. Their ability to control the line of scrimmage will set the tone for the game and provide a solid foundation for both the offense and defense.
Advice
For Clemson, the key to victory lies in remaining composed, executing their game plan, and capitalizing on their strengths. Klubnik must trust his offensive coordinator's system and take what the defense gives him, rather than trying to force big plays. The linebackers need to stay disciplined, read the game well, and prevent Leonard from exploiting their weaknesses. Finally, the Tigers must utilize their dominant presence on the lines of scrimmage to create opportunities and establish control.
Duke, on the other hand, must take calculated risks and be willing to live on the edge against a talented Clemson team. Attacking Clemson's strong front may present opportunities to exploit vulnerabilities. Additionally, Leonard must bring his A-game and make decisive plays to challenge Clemson's defense.
Ultimately, this match will showcase the resilience and determination of both teams. Clemson will be eager to prove their mettle after a challenging season, while Duke will aim to build on their recent success. With explosive offenses, talented playmakers on defense, and intriguing matchups, this game is certainly a must-watch for college football fans.
Football-clemson,duke,keymatchup,insights,storylines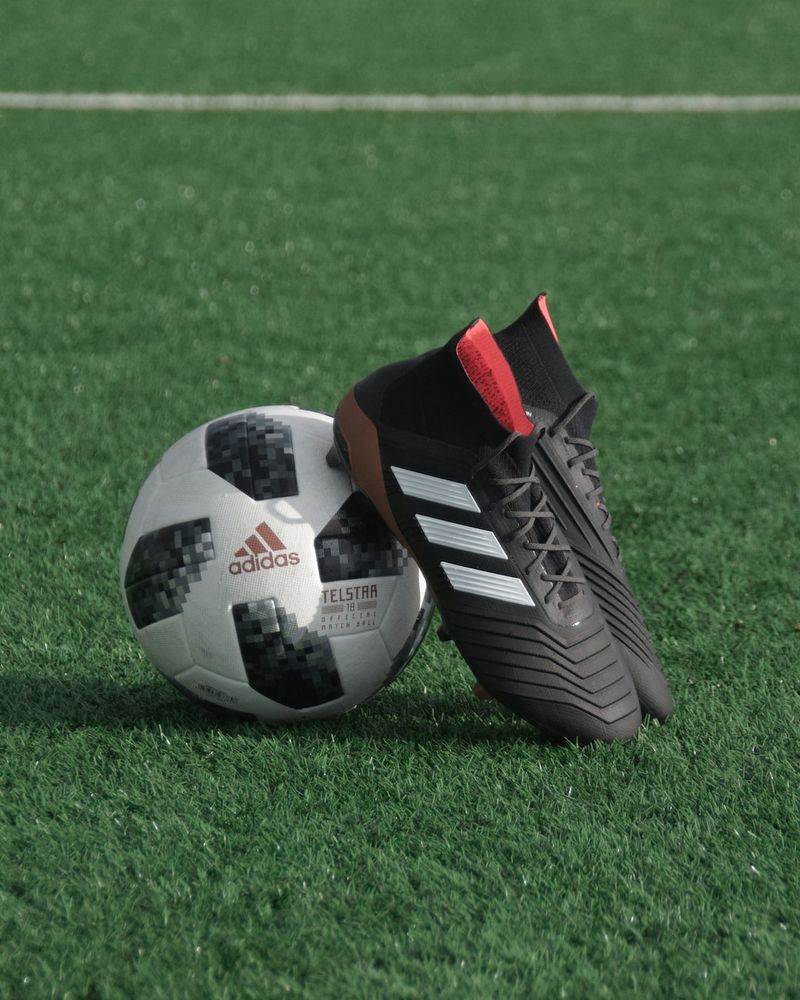 << photo by Alex >>
The image is for illustrative purposes only and does not depict the actual situation.
You might want to read !